Fifteen awards were announced today in the 16th annual Fear No Film portion of the Utah Arts Festival, including a Grand Jury Prize, Utah Short Film of The Year, Fear No Filmmaker Award, three honorable mentions and the best short film in each of the seven 'band aids' categories around which the film festival was organized as well as two awards in the kids' film category.
The Grand Jury Prize for Best of Show went to Ready to Assemble (Förändring Fryder) (21 mins., Norway, 2017, directed by Erik Paulsen and Astrid Thorvaldsen). A couple venture to IKEA to buy a new table after the previous one was broken for unexplainable reasons. But, suddenly this seemingly innocuous trip to the story leads the couple to believe that they might be the unwitting targets of a vast commercial conspiracy. The upshot is that IKEA was good-natured about the project and allowed production crews to shoot in a store that gives a convincing look to an entertaining film.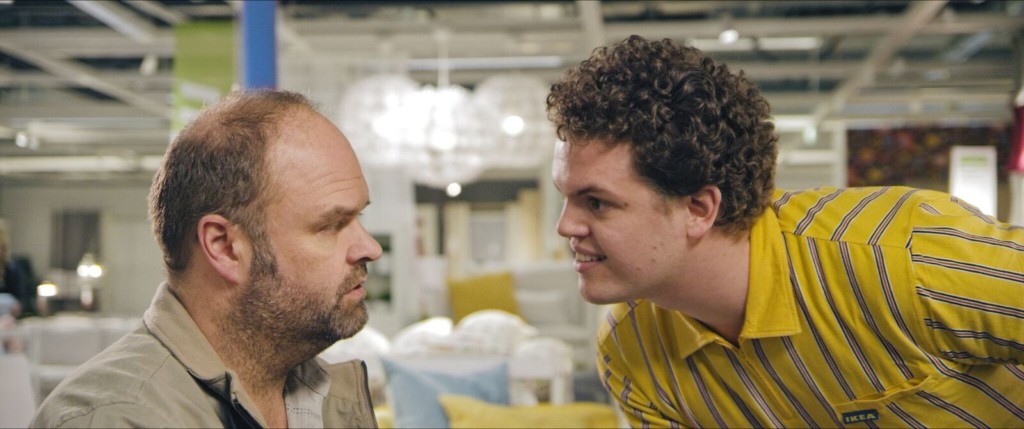 Winning the Utah Short Film of The Year prize is Dead Air (Steven Uribe, Carson McKinnon and Ryan Leader), one of the most scenic short films a Spy Hop Productions team has produced in its PitchNic program, with a good deal of the film shot at secluded spots at the Causey Reservoir in northern Utah. The story, set in the 1970s, focuses on a reclusive plein air painter who witnesses a woman's fall to her death in the distance and has his statements taken by police. One song figures prominently in the film, After You've Gone, a song composed in 1918 by Turner Layton with lyrics by Henry Creamer and sung by Marion Harris.
The Fear No Filmmaker Award went to Nín thở (3 mins., Vietnam, 2018, directed by Vincent Baumont). The group is Gỗ Lim, a post-punk band based in Hanoi with four women and one man. The band only lasted a year, after its lead singer Nga Nhi, died in 2012. The title of the song featured in the video translates to Holding Your Breath and the film's visual tempo, virtually all of it in slow motion, contrasts with the music's furious rhythm. There are many street scenes in Hanoi featured and the characters – prostitutes, disenchanted youth and a rich man without scruples – amplify the song's thematic base of uncompromised, unapologetic feminism set against a society that is willing to exchange values for illicitly gained wealth.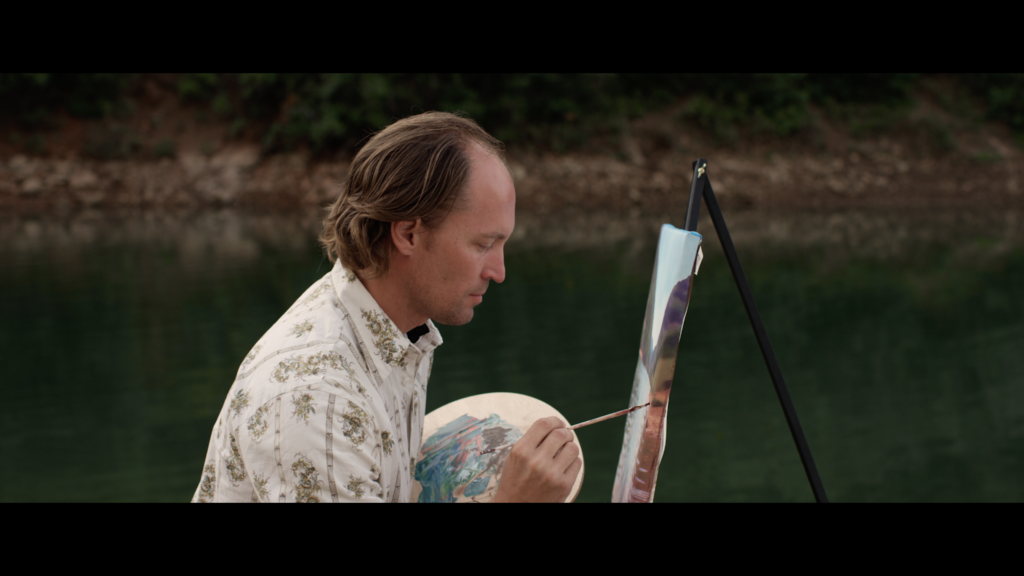 Three short films, with solid festival portfolios already developed, also earned Grand Jury Honorable Mentions. The first is Aaba (22 mins., India, 2017, directed and written by Amar Kaushik) with a story centering around an orphaned girl and her grandfather, who is battling cancer and realizes that he has just weeks to live. He decides to put his personal affairs in order and digs his own grave but then something unexpected occurs. The second is Mai (7 mins., Spain, 2017, directed and written by Marta González Gallego). In a small village, three elderly women spend their days talking and watching the town's activities from a bench, making judgments on everyone. But their critical attention is piqued one day when two young women arrive. The third is Are You Volleyball?! (14 mins., Iran, 2017, directed by Mohammad Bakhshi, Saeid Ahanj and written by Bakhshi), which offers an unusual take on the refugee crisis. The asylum seekers arrive at the border of an unspecified English-speaking nation. While they try to end their detention and proceed, the refugees decide to challenge the border guards in a game of volleyball.
Fear No Film, held in the City Library auditorium, is the festival's fourth largest program.
"I'm excited that Fear No Film has grown to receive so many outstanding submissions from around the globe, and also from the bold, diverse filmmaking community right here in Utah," Topher Horman, Fear No Film coordinator, says. "This was a fantastic festival showing a wide range of artistry, and Utah Arts Festival audiences were ready to appreciate the ideas we explored through these filmmakers' works. A frequent audience reaction to several films was 'I needed to see this film! I needed this!'"
He adds, "2018 was a stellar year for Fear No Film, and I'm excited about the mark that the Utah Arts Festival film program is making in one of the most film-savvy states in the country."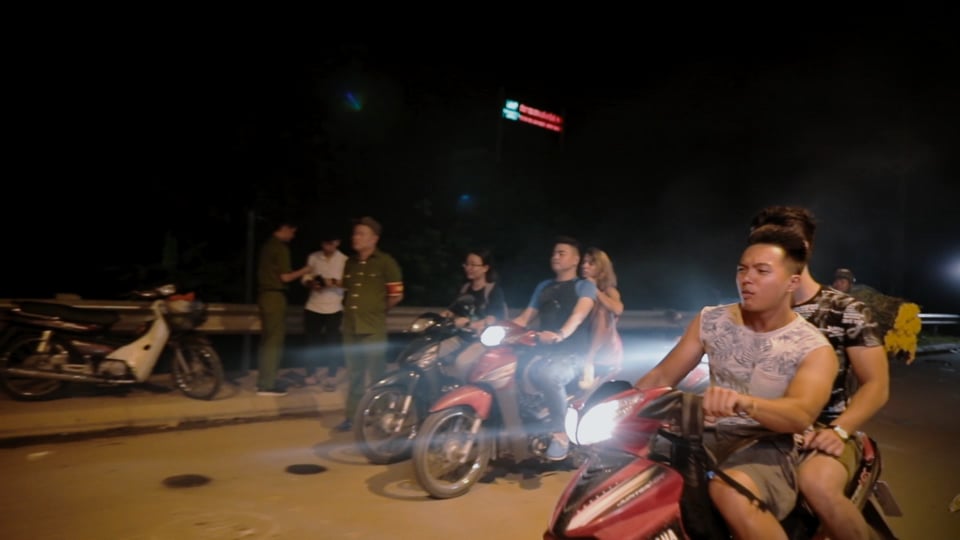 Now in its 16th year, Fear No Film, which featured 54 shorts, has come into its own as an international event, attracting a record of more than 500 submissions from around the world. There were 32 films from outside the United States, representing 20 countries – or, 59 percent of the slate. Four nations were represented for the first time: Vietnam, Reunion Island, Malaysia and Ireland. Spain, always well represented in Fear No Film, had seven films in this year's festival edition. This year's theme was Band Aids and the program of 54 local, national and international short films asked audiences to rip off those bandages – some which have been there a long time but only now do we truly recognize the wounds and scars underneath them
Of the 11 Utah films selected, three were from independent filmmakers in the state, three selections from KUER-FM's RadioWest video project, one from Spy Hop Productions, three from The University of Utah film studies program and the 2017 winner of the SLC 48-Hour Film Project. Eleven films came from other states. Twenty-two films have garnered awards at international festivals, with several tabulating scores of honors apiece. Many films already had won awards at festivals from around the world, including several with more than 10, 15 or 20 to their credits.
A festival jury of filmmaking and media industry peers along with audience members selected the festival winners.
Audience award winners included the following:
SELF IDENTITY BAND AIDS I Don't Love You Anymore (3 mins., Spain, 2016, directed by Francisco Hervada Martín)
SELF COMPARISON BAND AIDS Game (16 mins., California, 2017, directed and written by Jeannie Donohoe)
THE INFORMATION AGE BAND AIDS Birthday Night (23 mins., Iran, 2017, directed and written by Omid Shams)
OUR BUSY PACE BAND AIDS With My Own Two Hands (4 mins., France, 2018, directed by Michaël Barocas)
DIFFERING TRAJECTORIES BAND AIDS Ready to Assemble (Förändring Fryder) (21 mins., Norway, 2017, directed by Erik Paulsen and Astrid Thorvaldsen)
OPPORTUNITY DISPARITY BAND AIDS The Good Fight (A Vida É Uma Luta) (17 mins., Brazil, 2017, directed by Ben Holman)
NEW BOUNDARIES BAND AIDS Mai (7 mins., Spain, 2017, directed and written by Marta González Gallego)
Fear No Film KIDS! Award:
3 and up:: The Snowboys (4 mins., Russia, 2018, directed by Ignat Kunilov)
8 and up:: Doctor of Monster (Médico de Monstro) (11 mins., Brazil, 2017, directed by Gustavo Teixeira and written by Rodrigo Estravini, Gustavo Teixeira)