In Salt Lake City where modern dance is flourishing at a level that would draw the envy of any major performing arts metro area in the country, Eric Handman credits the Repertory Dance Theatre's (RDT) longevity to its willingness to deepen its bonds with the community. "RDT has always been really brave because of its trust and faith in the audience's desire to see and support modern dance," he explains.
A veteran of national and international choreographic competitions, Handman is one of four local choreographers who will participate in RDT's Regalia, the company's largest annual fundraiser. On Feb. 11, they will have four hours to create their own short dance composition which will then be presented by RDT and other Salt Lake City area dancers at an 8 p.m. performance in the Jeanne Wagner Theatre of the Rose Wagner Performing Arts Center in downtown Salt Lake City.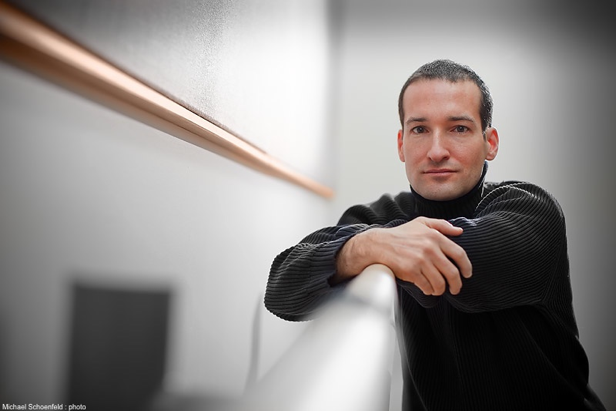 Most importantly, audience members will "vote with their wallets" using paddles to select which of the four choreographers will be commissioned to create a premiere in the next RDT season.
Last year, RDT celebrated its golden anniversary with a similar format for Regalia, in which four alumni of the company competed for a commission. Andy Noble, the winning choreographer, created Filament, a visual feat of stimuli with video, props and thrilling athletically-inspired dance that aptly suggested the transience, fragility and ephemeral pop of the emotional, personal and intimate responses in our world of communication and relationships.
For 2017, Nicholas Cendese, RDT's artistic associate, says the company posted a call for local choreographers who would be selected for Regalia. "We weren't sure exactly how many people would respond but it was excellent with 21 submissions which came from artists at all levels of their career," he explains. "We selected three grad students to be a part of the final four and we're pleased that we can create more of a presence for these emerging artists."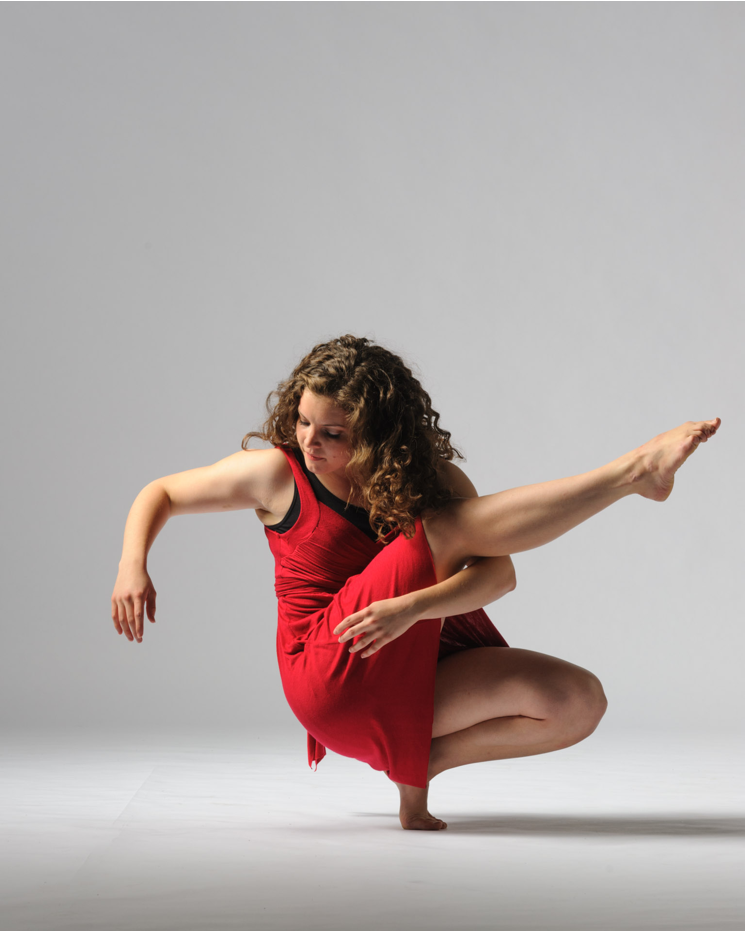 Handman is one of three University of Utah representatives in the group. An associate professor in the school's department of modern dance, he has the most extensive experience among the four Regalia choreographers. In 2014, for example, he won two artistic competitions: New Visions Choreography Competition for Idaho Dance Theater and the Pretty Creatives International Choreographic Competition for the Northwest Dance Project.
Yet, one of the most strategically vital skills for Regalia is time management. Typically, a choreographer might work with dancers anywhere from 30 to 60 hours in rehearsal time to set a new dance composition similar in length to the works being presented at Regalia. As important as truth and faith are essential to making the artistic connection with audiences, the choreographers also rely heavily on the dancers' artistic intelligence, especially in such a compressed time frame.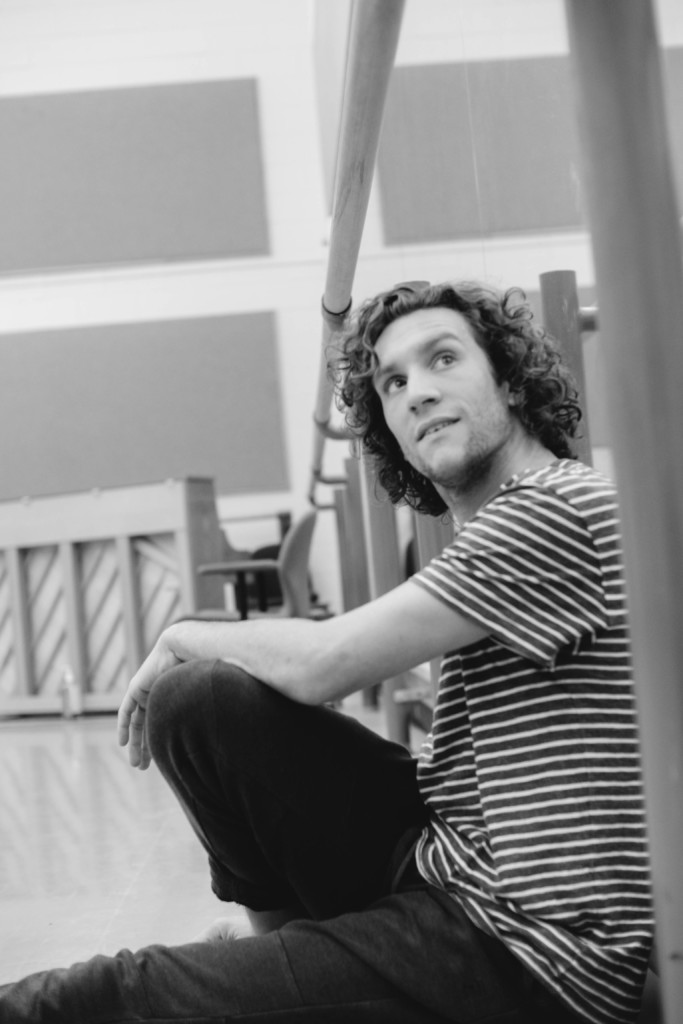 Handman explains that "first and foremost, I see myself as an audience member in creating the work that I would want to see." He adds that his work represents a synthesis of "action, stress, pressure, and sensitivity" and "over the years I have worked with dancers to create these situations of urgent care."
Handman draws an analogy to science fiction in his creative process—that is, show the human in the inhuman. He counts among his strongest influences the German choreographer Felix Landerer, who has premiered critically acclaimed works at the NW Dance Project as well as Crystal Pite, whose particular work Ten Duets on a Theme of Rescue echo Handman's own approach to create work that can be quite abstract at one level while conveying the poetic dynamics of emotional drama at a deeper yet clearly accessible level for the audience.
Nick Blaylock, the second of the choreographers representing the University of Utah, also has enjoyed success in choreographic competitions, winning three consecutive awards from Southern Illinois University's theater and dance program. Blaylock, who is working toward his master of fine arts degree in Salt Lake City, says he will feel "right at home" at Regalia.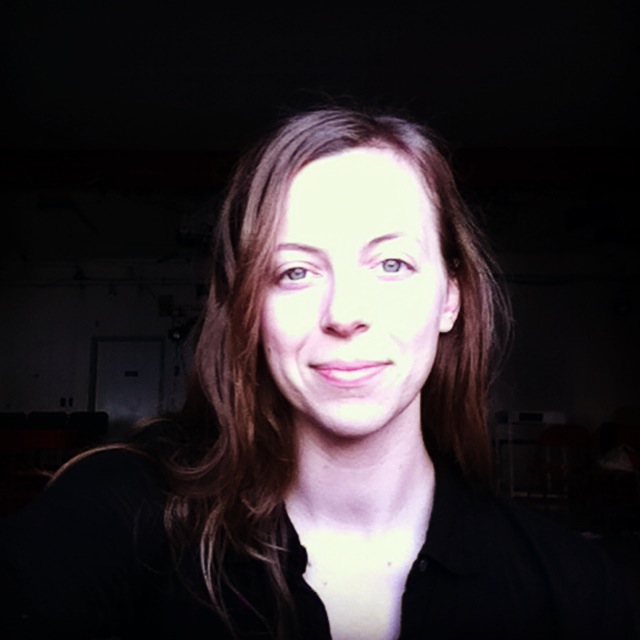 "I know I will be working with some dancers I already know in the community," he says. And, he believes the best way to set a new work in four hours – when normally three or more hours would be needed to create just one minute of a dance composition – is to, simply, "keep myself moving physically." And, he says that he relies on seeing movements of individual artists that might be open to some improvisation." Dancers bring all sorts of movement languages and vocabularies to the studio and opportunities like Regalia keep the 'conversation' – and the movement going forward.
Like his colleague (Handman), Blaylock counts Pite among his influences, especially in the way she uses spatial elements to convey some narrative drama (for example, in her 'Ten Duets' where a woman walks ahead of a man chasing her but he is being pulled in the opposite direction by some invisible and then is completely changed when she finally turns around to extricate him from this invisible source).
He also is drawn to Ohad Naharin, who developed the metaphysical, thoroughly democratized Gaga movement language which is the subject of a just released documentary film being screened across the country. Blaylock enjoys the emphatic physical aspects of movement that convey an emotional range spanning playfulness to zealousness, citing the Vim Vigor Dance Theatre Company in New York City as a prominent example.
Nichele Van Portfleet, his colleague in the graduate program, blends her experience in ballet and dance movement therapy as she choreographs work that she uses to interpret the dynamics of interpersonal relationship. A graduate of Sonoma State University's theater arts and dance program where she also served as an adjunct professor, she came to the University of Utah last fall after working in the San Francisco Bay area, which included helping establish Hatch Devised Performance. Parched, a work she created while at Sonoma State, was tapped as a gala selection at the 2013 American College Dance Festival West.
To maximize Regalia's compressed schedule of four hours, Van Portfleet says she will create some basic movement phrases beforehand and, like her colleagues, already has selected music to be used. There is a certain amount of spontaneity with Regalia and all four choreographers understand that it's best not to go into the studio, as she explains, with a heavy-handed approach. Yet, even any sort of improvisation to be incorporated is done within the boundaries of clear ideas that capitalize upon the mutual artistic intelligence of both choreographers and dancers.
As a teenager who was interested in performing arts and gymnastics before she joined at ballet school. Her Sonoma State dance mentors including Nancy Lyons, Kristen Daley and Christine Cal have influenced her work, as well as performing with dance artists such as Joe Goode and as part of the SoCo Dance Theater, a collective of choreographers.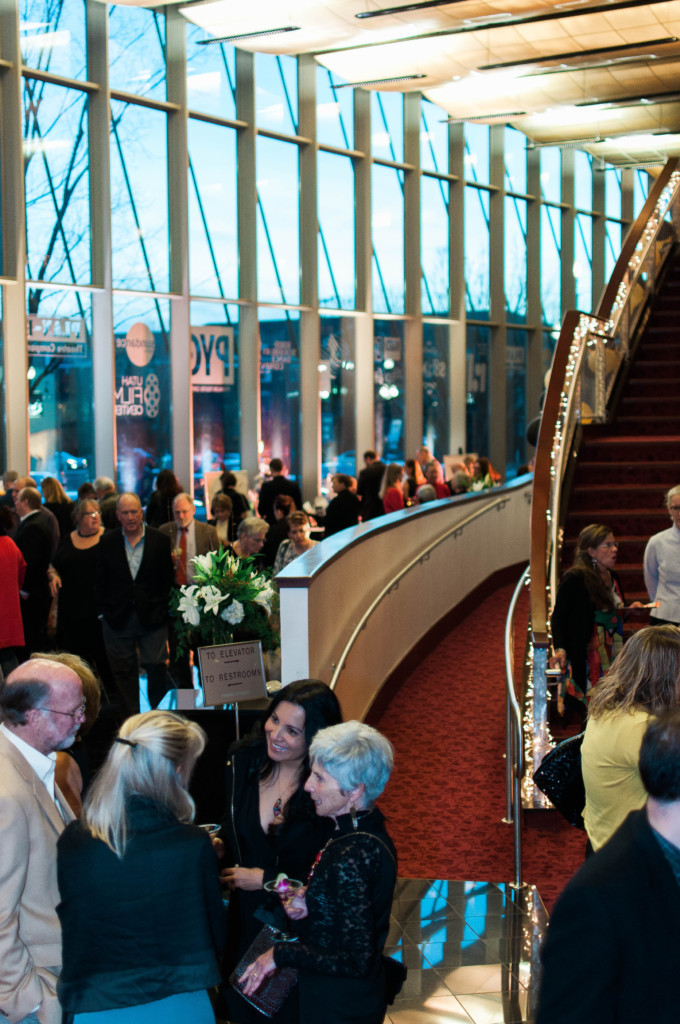 For Van Portfleet, who has a good deal of experience cross-fertilizing different genres of classical ballet and modern dance along with devised theater, Regalia is the perfect way to let the dancers become part of the "personal investigation" so that the final piece is not stuck on one message but opens up in a more personal expression that is as eye-opening for the dancers as it is for the audience.
With three University of Utah representatives among the Regalia choreographers, it seems fitting for the state's natural rivalry for the remaining participant to come from Brigham Young University's dance theatre which also enjoys an excellent reputation in the genre. Aubry Dalley, who earned her degree at BYU continues as a faculty member at the school, and directs the dance program at Mountain View High School in Orem.
Dalley, who says she was a relative latecomer in her formative years to dance, enjoys a "New Age" aesthetic as one of her influences in finding her own style and movement vocabulary. Like her peers who also will be in Regalia, she is adjusting to the four-hour challenge. "Normally, I might have three days to set a work of five or ten minutes or do a 20-minute work in a week with at least three or four hours a day," she explains. "What I enjoy in the studio is the conversation asked of us as dancers who are trying to figure it out. Dancers are really selfless people who at least can suppress their agenda for the moment. This will be helpful as we prepare for Regalia."
Dalley's portfolio is extensive as a choreographer, with works for the Utah Regional Ballet, BYU's Contemporary Dance Theatre, and ON SITE mobile dance series. She also has won awards at the Utah Shakespeare Festival, Provo's Take Two Choreography Competition, and Utah Regional Ballet's Choreography Design Competition.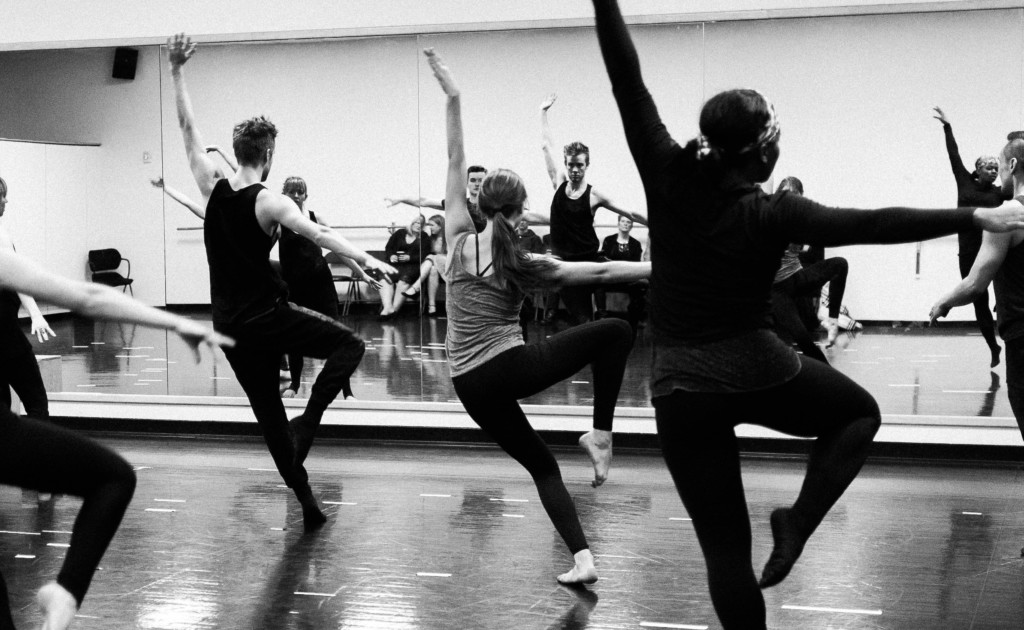 She uses abstract expressions to create work that becomes an escape from the contemporary political and social issues and her works often emphasize intricate body movements more than full-body motions. One of her most significant influences is Wayne McGregor, a British choreographer who has experimented extensively in many disciplines covering not just the arts but also science and technology.
The event includes a pre-performance gala cocktail hour and dinner where gala ticket holders can glimpse the choreographers and dancers at work. In addition, regular ticket holders will be able to join others for dessert and entertainment after the performance, featuring the Joe Muscolino Band.
For more information, see here.