In the 20-year relationship that choreographer Joanie Smith of Shapiro and Smith Dance has had with the Repertory Dance Theatre (RDT), dancers have performed many works that bear her company's distinctive joyous, witty, uninhibited, physically demanding artistic brand.
Smith and her husband, Danial Shapiro (who died in 2006), came to Salt Lake City in the mid-1990s to do an improvisational dance workshop for AT&T employees. During the visit, the consultant (Bob Archibald) introduced the couple to Linda Smith, RDT's co-founder and director, who did not hesitate to commission a Shapiro and Smith dance composition to be performed in 1997.
Turf, which became one of the Millennium Commissions leading up to the 2002 Winter Olympics in Salt Lake City, quickly became an audience favorite. With original music by Scott Killian, dancers alternate between friendly and aggressive rivalries as they battle for throw rugs and carpet remnants. Even as Turf ventures periodically into serious moments, the work never loses sight of its basic humorous structure.
Turf, along with four other Shapiro and Smith works, will be performed at Brio, RDT's holiday season concert next week, with performances nightly from Nov. 17-19 at 7:30 p.m. in the Jeanne Wagner Theatre at the Rose Wagner Center for Performing Arts. Linda Smith, RDT's artistic director, says the show is designed for families and audiences of all ages.
In dance, comedy can be as difficult to achieve artistically as in any other performing arts genre. However, Joanie Smith effortlessly finds comic treasures in even the most routine physical movement. In A Dance With Two Army Blankets, five dancers repeatedly hurl themselves into the performing space, as their companions catch them in large GI blankets. Pat-A-Cake pits two women, who engage in the simplest childhood pastime and they utter lines from classic children's nursery rhymes. From 2012, Jack, a duet with two men bursts with kinetic and comedic movement in updating a classic nursery rhyme.
Smith's appreciation of humor is obvious in an interview and in rehearsal. "The real challenge is to find the engine of the piece early on or otherwise it falls completely flat," she says. For students in her classes at the University of Minnesota, she introduces them to the pioneers of vaudeville comedy including Charlie Chaplin, W. C. Fields, Buster Keaton and Harold Lloyd – the masters of the genre's holy trinity of characteristics: comedy, absurdity and ease of physical dexterity.
Smith also finds inspiration in old jokes and classic shtick, such as in the 1981 classic compendium titled The Big Book of Jewish Humor (by William Novak and Moshe Waldoks and published by William Morrow) that her husband bought during the 1980s. The book was useful research as Smith and her husband developed their dance company at the time.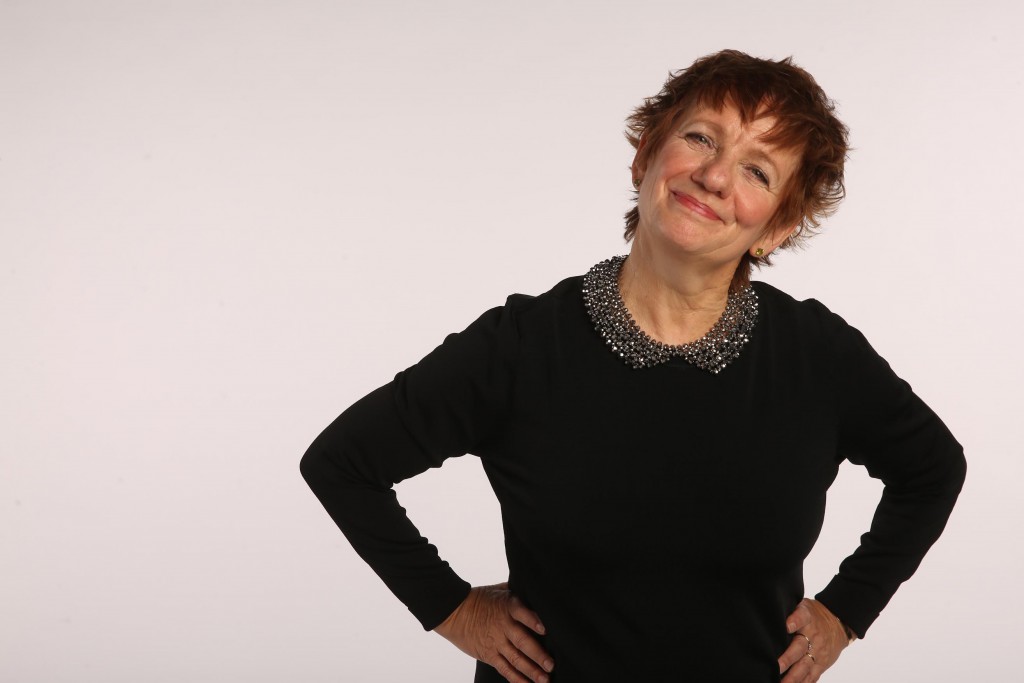 These pieces capture the genius of vaudeville – the most cherished performance is the premise of improvisation that allows for a spontaneous bit of inspiration in actual performance. "The trick is to do it 100 times in rehearsal and then make it spontaneous in performance," she explains.
Indeed, this was the case in a recent rehearsal, as dancers worked through A Dance With Two Army Blankets and Pat-A-Cake – bona fide theatrical pieces that also highlight a dancer's upper-body strength along with nimble athleticism and dance acrobatics. Shapiro watches the dancers and jots notes. She laughs and occasionally says, "that's good" or "I hadn't thought of that." Shapiro's comic sense is always on but it also is evident that she trusts the dancers' judgment. In rehearsal, the pieces already exude performing confidence. By the time when audiences will see the results, these dance pieces will undoubtedly charm and thrill – a wise way of demystifying the power of contemporary dance for people who may be experiencing it for the first time.
Shapiro's recommendations often are slight tweaks – the manner of folding a blanket or the force of how a dancer should roll or fall into a blanket held by a companion. With Pat-A-Cake, there would be a minor adjustment in a hand movement or gesture or a dancer's position on stage. The dancers immediately adjust themselves and the movement in the next attempt sizzles with the promise of comic spontaneity. What is cute first time now is certain to become a laugh-inducing – maybe even biting – scene of physical comedy.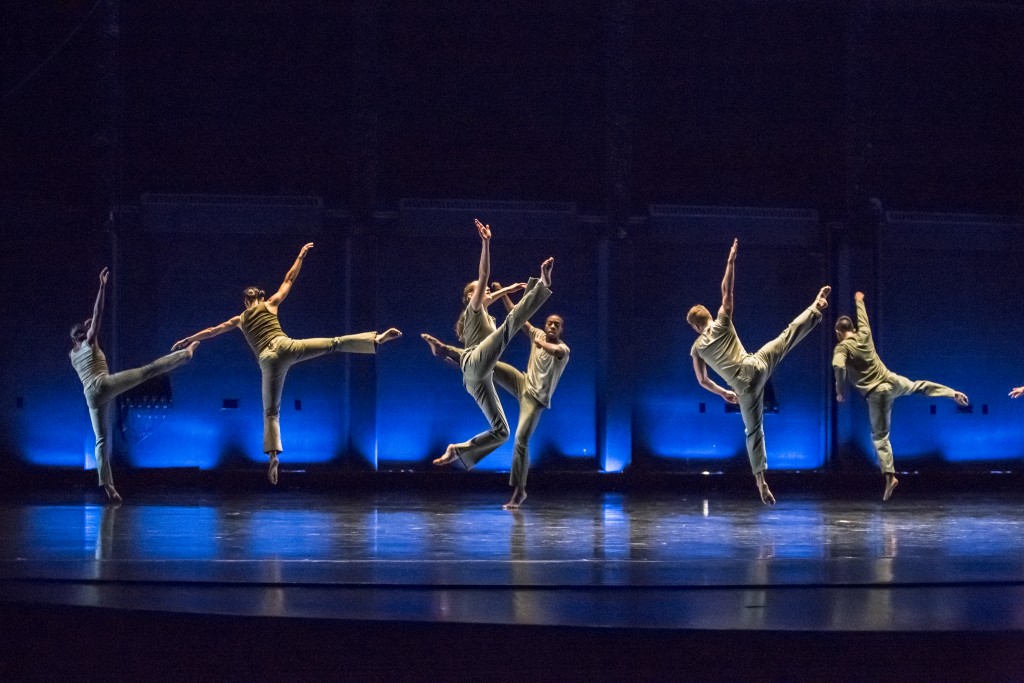 Smith enjoys seeing how different dancers take up the characters of these humorous pieces – such as in Jack. "Here [at RDT] the dancers find a lighter quality in the humor which still has an edge," she explains, "while the men in my company perform it with darker tones. In one performance, she had two dancers who could have been taken as identical brothers – both of them slender, tall and dark haired."
She adds that RDT's dancers quickly pick up the humorous cues and know how to navigate even tight performing spaces for a work. "You can see how closely knit this company really is," Smith says. "They get along with each other so well."
Smith has used this Brio retrospective to update some of the pieces, including Turf, the oldest of the works being performed. However, several of the works still bear the unmistakable creative contributions of her husband, who also was a gifted athlete with a black belt in karate.
Other Shapiro and Smith works highlight the elemental beauty of diverse dance movement vocabularies. The fifth work on the program, for example, is Bolero, her choreographic interpretation of Maurice Ravel's Bolero. In choreography, Bolero matches the perseverance, relentless forward movement of Ravel's music, and demands incredible dancer stamina.
Shapiro and Smith is one of the most widely respected dance companies in the U.S. In addition to RDT commissions, the company has produced new work for the Alvin Ailey American Dance Theater, Hubbard Street Dance Chicago, and the PACT Company of South Africa. The recipient of many awards, Smith received a Bush Fellowship in Choreography, a McKnight Choreographer's Fellowship, and was a Fulbright Senior Scholar in Helsinki, Finland. She holds the Barbara Barker Endowed Chair at the University of Minnesota and the John Black Johnston Distinguished Professorship. Shapiro & Smith Dance has received continued institutional support from the National Endowment for the Arts, The McKnight Foundation, and The Target Foundation. In honor of her husband, she created The Danial Shapiro Fund in 2008 that annually awards funds to Twin Cities' choreographers.
For ticket information, see here. RDT is offering a family pass option: Use promo code FAMILY to purchase tickets for $60.