A dozen Utah teen filmmakers working on four short films for Spy Hop Productions' 15th annual PitchNic program experienced many of the same barriers and problems professionals in the movie industry confront continuously in their projects.
A group producing the program's first murder mystery not only had to tell its story without representing violence on the screen but the young filmmakers also dealt with the bureaucratic hurdles and delays with the U.S. Forest Service in obtaining the approval to film at Causey Reservoir north of Ogden. Another group built an eight-foot tall monster as one of the characters in its short cinematic narrative, making sure that it would hold up through the production. A documentary team wrestled with the creative choice about whether or not they should juxtapose stories of young skateboarders with the subjects of the film – men in their 40s and 50s who continue to skate regularly. Another documentary team focused relentlessly on editing a large volume of footage to get a compact yet comprehensive profile of families who live on a Navajo reservation in Shiprock, New Mexico.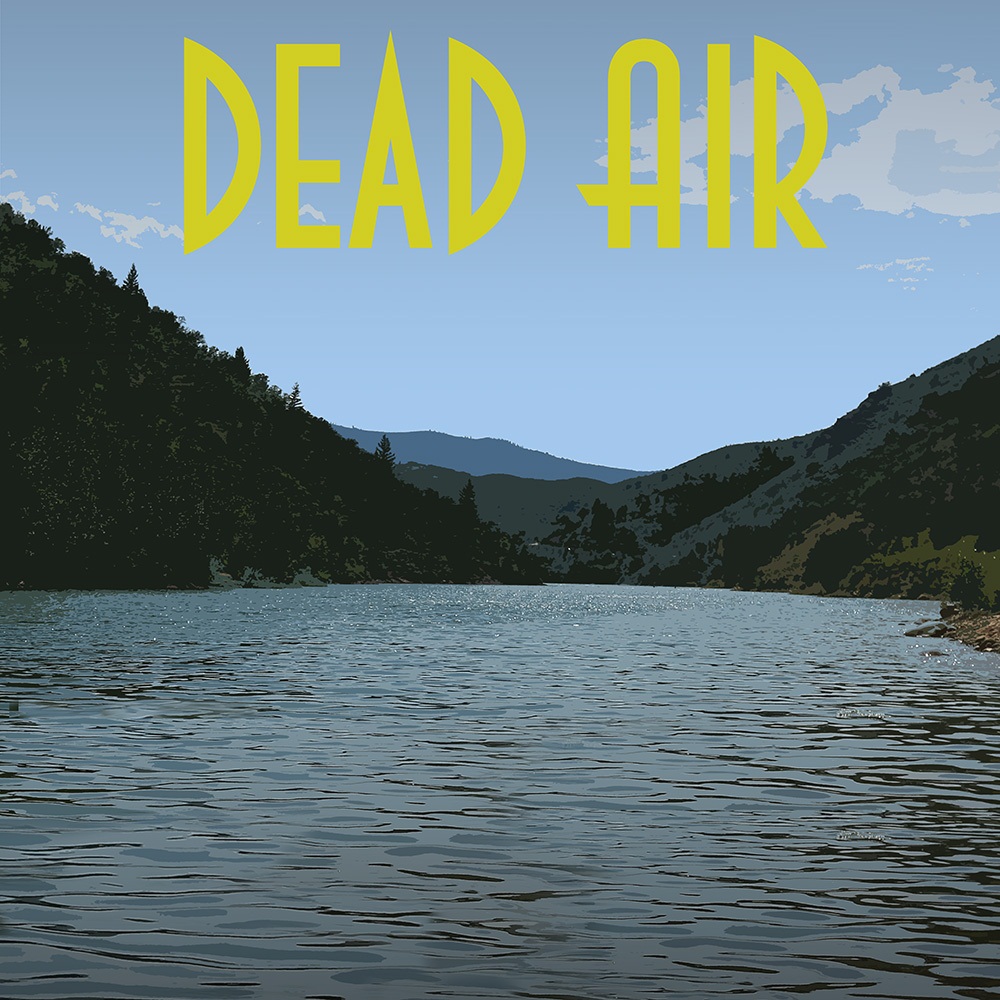 The 15th annual turn at Spy Hop's most advanced film program was momentous every step along the way. Two students dropped out, there was a major change in mentor staff, students worked exhaustively at making sure their films were just long enough to capture the subject and to make the cut as festival submissions and they learned just how quickly a production budget could be expended even before they considered practical matters such as obtaining rights to feature a song with an intact copyright.
The four latest short films will be premiered Nov. 2 at 7:30 p.m. in the Jeanne Wagner Theatre of the Rose Wagner Center for Performing Arts. Each film runs between 10 and 15 minutes. Tickets are available at ArtTix and Spy Hop.
Dead Air Trailer from Spy Hop Productions on Vimeo.
For Colby Bryson and Alec Lyons, who work with the in-house video creative services of Spy Hop's Phase 2 Productions for corporate and organizational clients, stepping in as mentors for the two teams working on fictional narratives in midstream right before the most critical production phase of the PitchNic cycle brought a couple of significant concerns. Students, who were uncertain about the staff changes, had lost some of their momentum and they disagreed about how to reconcile some of the production issues.
"We had to challenge them to take what they had on paper and push beyond this," Bryson explains. Lyons adds, "With the transition, we understood how important it was to help them learn how to collaborate and work out their disagreements."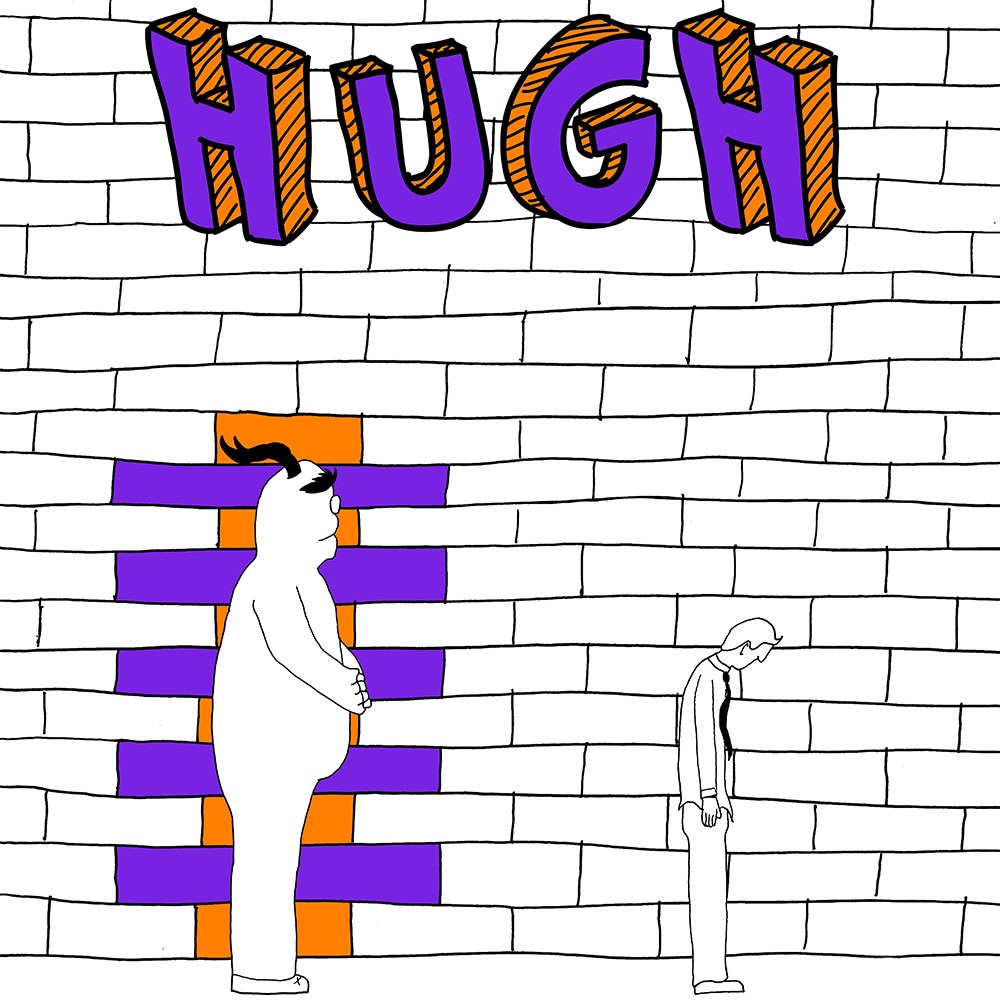 Shannalee Otanez, who will step down as documentary mentor this year to pursue new projects, says she was impressed with the growth and confidence the students displayed, especially those with whom she worked on Reel Stories, a program where students make five-minute films within a shorter calendar than PitchNic.
"Some students come in lacking confidence or being scared of the editing process but I always tell them that they can do this," she explains, "If they want to back off something, I just tell them firmly 'you're not backing off this.'"
This year's PitchNic filmmakers want to place their original mark on the program. Both of the narratives are different from the 28 fictional shorts that have preceded them. While Spy Hop offers generally broad guidelines about subject and creative treatment, the students who settled on making a murder mystery knew they had to cast the story in a way that suggested a person's life ending violently. In the comedy featuring an eight-foot tall character with a top that actually reaches to ten feet in height, the students also had the challenge of casting the main human character so audiences could see him credibly as the same person as a boy, a young man around 20, and then as someone in his 40s.
Hugh Trailer from Spy Hop Productions on Vimeo.
The novelty of aging skateboarders is treated maturely and sensitively and not as a comic stereotype about men in arrested development. Finally, young filmmakers wanted to present an overlooked perspective on Native American family life where the home of a reservation can be enlightening and optimistic.
Students in PitchNic know they have a high bar of quality to vault, especially as they watch the previous year's class prepare the premieres of their work. More than 90 percent of the films in the program's previous 14 years have gone on to screen at film festivals nationally and internationally. Dancing with Thorns, one of the documentaries from last year, was one of the juried selections for the 2017 Utah Short Film of the Year competition at the Utah Arts Festival's internationally known Fear No Film program.
A Wealthy Diagnosis, a documentary from the 2015 PitchNic class, won best documentary as a short film at the 2016 International Family Film Festival in Burbank, California. Relativity, an outstanding narrative also from 2015, was screened at the 2016 Super International Teenager Film Festival in Romania, while On The Outside, from 2015, was screened at the Tower of Youth Film Festival in Carmichael, California.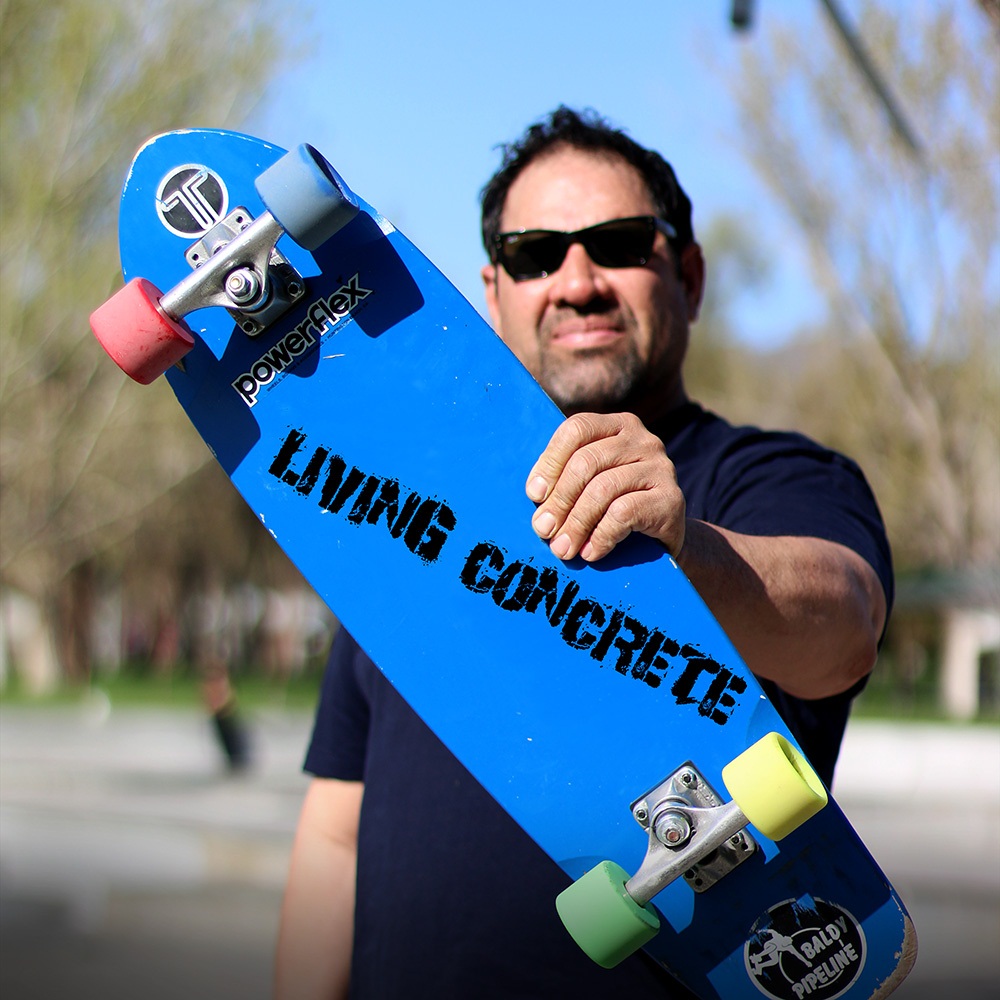 The following summarizes each of the four new films:
Dead Air (Steven Uribe, Carson McKinnon and Ryan Leader)
Steven Uribe, 16, a student at Cyprus High School, looked to avoid a coming-of-age story line that had generated some of PitchNic's most popular fictional films in previous years. "I was inspired by realizing just how much responsibility a lifeguard has and what is going through that person's mind if he is witnessing a drowning victim he knows he can't save," he explains.
Filmed at one of the most scenic, secluded spots at the Causey Reservoir in northern Utah, the story revolves around a reclusive painter who witnesses a woman's fall to her death in the distance. As he now must recount what he saw to police, Uribe takes the story on various twisting plot points as one would expect in a murder mystery, even as the film is a short story running less than 15 minutes.
The filmmakers had a grueling set of production issues to overcome for a film set in the 1970s. They discovered it was easier to locate a police cruiser of that vintage than it was to locate a truck from that decade that appeared to be in decent operating condition. And, then securing the location for filming involved dealing with the U.S. Forest Service, which also was a bit overwhelmed in dealing with wildfires in the region.
"We had to get up early enough to drive 30 miles to Ogden so we could film in bright daylight between five in the morning and two in the afternoon," McKinnon explains. One day, the crew worried if its filming would be interrupted by a caravan of Boy Scouts but they never came.
The crew had hoped to feature music from the 1970s in the film but copyright issues and cost nixed that option but the filmmakers found by "happy accident" a song they considered perfect for their story and that was in the public domain – After You've Gone, a song composed in 1918 by Turner Layton with lyrics by Henry Creamer and sung by Marion Harris.
Living Concrete Trailer from Spy Hop Productions on Vimeo.
Hugh (Keiki Taylor, Fate Leaver, Lauren Vernon and Casey Josephson)
Hugh is unlike any other coming-of-age story that has come through the PitchNic transom. Capable of rising to its full height of nearly 10 feet, Hugh is a character that looks like an amalgam of some children's classics – part Maurice Sendak's Where The Wild Things Are, part Dr. Seuss, and maybe even a part Monsters, Inc. Hugh is Dustin's cherished companion, ever since the boy found him in his pantry. Hugh is always nearby, even when his presence becomes not just awkward but also problematic for Dustin, when he is about to embark on life as an adult and later when he is the midst of his demanding career.
Casey Josephson, 18, a graduate of the Salt Lake School for the Performing Arts, says the story is about "how do we let go of the childhood aspects of our lives that were once so important to us."
The filmmakers handled numerous logistical challenges, including ensuring that Hugh would not fall apart before filming was completed and how to move him so he could navigate doorways. Stefan Pham, who produced Swerve as one of PitchNic's fiction shorts last year, composed the original music for this film.
Lauren Vernon, 17, the cinematographer for Hugh, says "the theme of this film relates to the whole PitchNic experience. As Dustin realizes what it is like to be an adult, we recognized that we're in the same boat."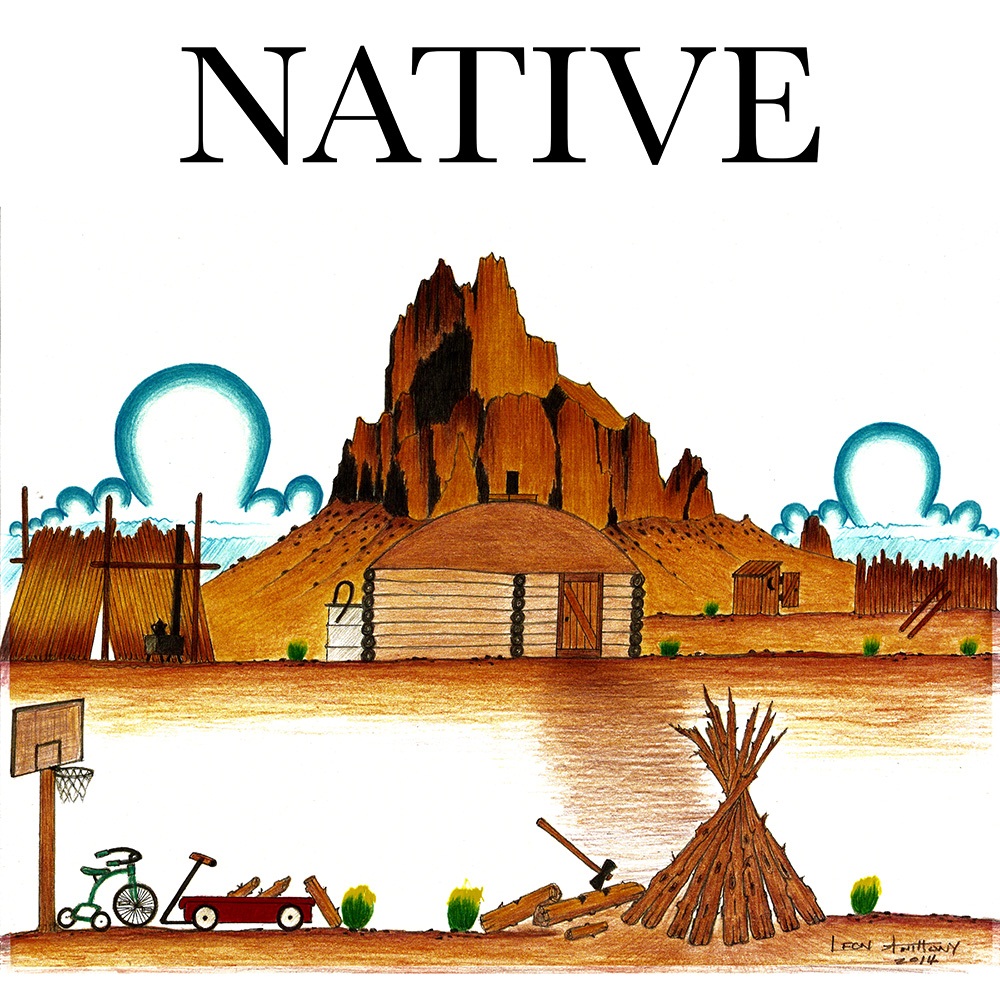 Living Concrete (Zachary Spier and Brittney Long)
Perhaps one of the best indicators of just how embedded Utah's skateboarding culture truly is observed by watching enthusiasts now in their 40s and 50s – and even some older – continue to develop their craft at skate parks across the state. Brittney Long, 18, a University of Utah student who is majoring in anthropology and human ecology, credits the idea of this short form documentary to Zachary Spier, her colleague who contacted individuals through the Facebook group page of Northern Utah Board Sessions. Spier had learned to skate from his father and Brittney says the documentary challenges the stereotypes of skateboarding as the pastime of "young hooligans and shows it really can be a family thing."
In capturing the skateboarding culture that touches virtually every demographic characteristic of Utah community life in one degree or another, Living Concrete becomes a sociocultural testament to the value of mentoring in the skate parks and cubes found all over northern Utah. The film features mature skateboarders including a business professional who works for an area metal company.
At one point of the production, Long and Spier thought that it would be important to include interviews with the younger skaters but then it became evident that the film would more effectively portray the focus by highlighting the older skateboarders in interviews and using B-roll footage to document how skaters, regardless of age, interact and share their recreational space. While Long handled the formidable task of editing the footage into a film that runs just a bit more than 14 minutes, Spier engineered audio and music including songs with a surf punk vibe.
Native Trailer from Spy Hop Productions on Vimeo.
Native (Isaiah Woods, Annelisa Kingsbury Lee and Grace Riter)
Shiprock, New Mexico is an important part of the Navajo Nation, where some 8,000 people live on the reservation. For more than a century, it has been the venue for one of the longest running harvest and cultural fairs for the Navajo Nation, which draws tens of thousands of people from around the Four Corners region. It also served as a location for several Hollywood films including Pontiac Moon and Natural Born Killers, both filmed in the 1990s.
Even though roughly less than four out of every 10 families in Shiprock live below the poverty line, the community life is rooted in important institutitions. In addition to the fair, there is an annual marathon and replay event. The community houses Diné College, a tribally controlled community college with seven other campuses across the Navajo Nation, along with a Navajo chapter house and facilities for the Bureau of Indian Affairs, a medical center and a public library.
Pride in family and culture is at the heart of Native, a short documentary that dispels the misperceptions and inaccurate details about daily life on the reservation. Isaiah Woods, 18, a graduate of the Academy for Math, Engineering and Science, wanted to expand on the storytelling dimensions he used in Urban Native, a five-minute short film he produced for Spy Hop's Reel Stories program in the preceding year.
"As anyone should be proud of who they are, I am proud of who I am," Woods explains, adding that he wanted to show how families on the reservation celebrate their interconnected lives. The film is a portrait underscored by the naturally occurring sounds of life in the reservation community, including birds, crickets, barking dogs and children playing. The crew wanted to produce a film to be a passionate, positive and entertaining look at life in a space that usually is subjected to much misunderstanding and stereotyping. Woods says it is about a family-oriented community as dynamic and as proud as any could be elsewhere.