EDITOR'S NOTE: Part II summarizes the films and programs from Sundance 2022 that are part of The Utah Review coverage. For Part I which is an overview of the state of the film industry in Utah, see here.
Among the films The Utah Review is covering this year are films about expectant Black mothers who deaths from childbirth complications could have been prevented, a music industry professional whose undocuemntary immigrant family members depend upon her livelihood, Evan Rachel Wood's story about advocating for domestic violence reforms and her experiences of abuse during a relationship with rock star Marilyn Manson and the father of an award-winning filmmaker who is exercising his write to die after a long critical illness.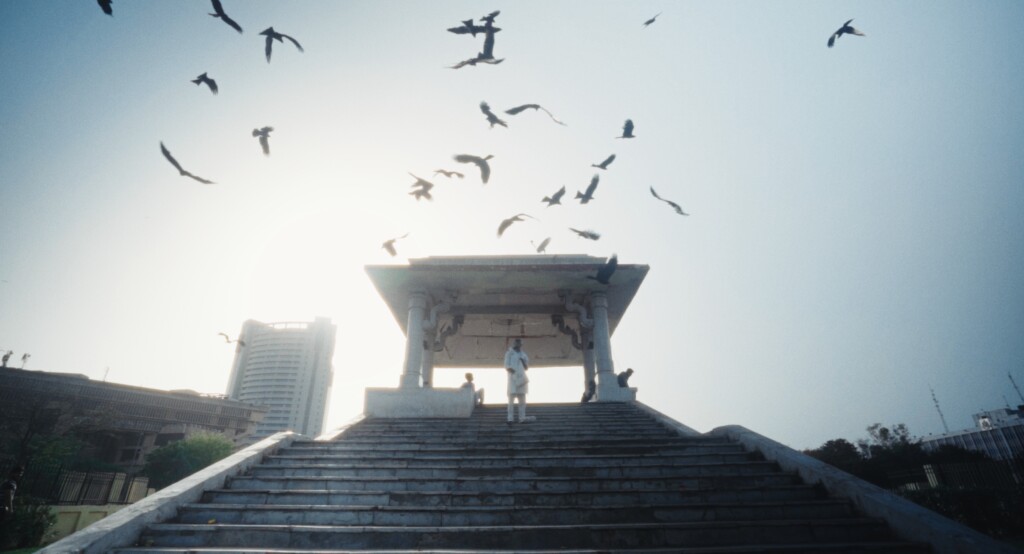 Others are about a young generation of women fighting for policies to deal with the expanding climate crisis, Mormon missionaries in Finland, the ubiquitous presence of sound in our lives and environment and the story of two brothers in the heart of Delhi who care for black kite birds in the hopes of protecting them from the smog in their densely populated city. The Sundance Kids films include a Vietnamese science fiction story about a boy who meets an extraterrestrial girl after watching a meteor shower and a film shot in Utah about four girls who experience one last summer adventure before they are set to start middle school.
In addition, The Utah Review will cover several short films. The 59 short films for the 2022 program were selected from a record 10,374 submissions. Of these submissions, 4,701 were from the U.S., and 5,673 were international, representing 26 countries.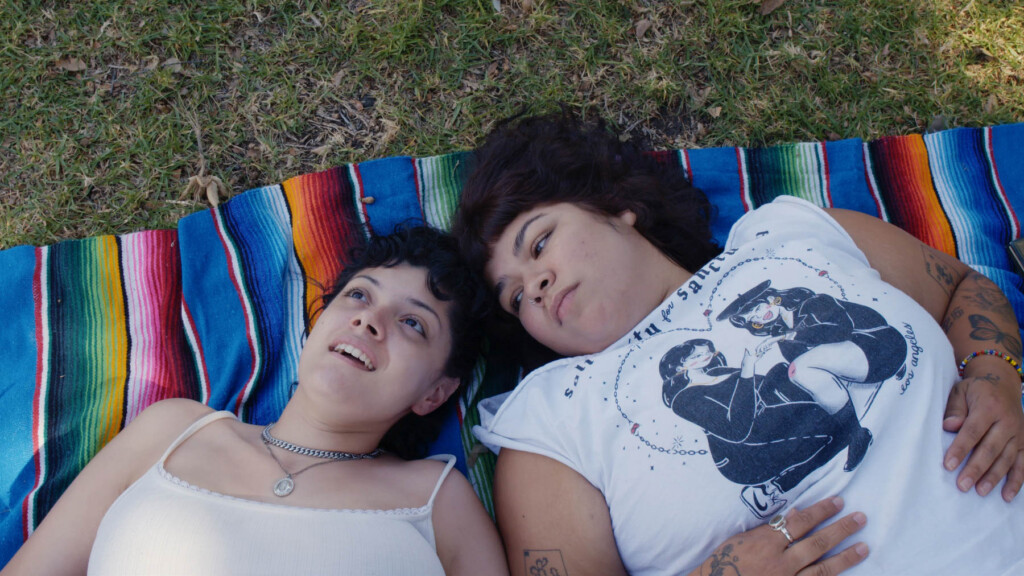 The following summarizes the films which are part of The Utah Review's Sundance coverage this year:
FILMS EXECUTIVE PRODUCED BY GERALYN DREYFOUS, UTAH FILM CENTER COFOUNDER AND BOARD CHAIR AND IMPACT PARTNERS FILMS And/Or UTAH FILM CENTER FISCAL SPONSORSHIP
Aftershock, directed by Paula Eiselt and Tonya Lewis Lee, follows the stories of Shamony Gibson and Amber Rose Isaac, both expectant mothers who died of childbirth complications despite the fact that they could have been prevented. The film centers around their respective surviving partners, Omari Maynard and Bruce McIntyre, as they fight for justice and seek to build networks supporting Black fathers who had similar experiences of loss and grief. The documentary adds a historical context at how institutional racism has affected the practice of gynecology, especially when it comes to expectant Black mothers and their healthcare.
Mija, the feature-length debut of Isabel Castro, centers around Doris Muñoz and her lifelong passion for music which also has become her career in management of music talent, especially for rising Latin artists. After losing her biggest client, Mija resets her path and discovers a young singer from Dallas, whom like Doris is a member of the first American-born generation of an undocumented family. The stakes of finding commercial success are heightened because it could facilitate processing of green cards and reuniting family members separated because of immigration problems.
Castro, a four-time Emmy-nominated, Mexican American filmmaker, was named one of Filmmaker magazine's 25 New Faces of Independent Film and DOC NYC's 40 Under 40.
Three years ago at Sundance, director Rachel Lears brought Knock Down The House, a documentary about one of the most consequential stories of the midterm U.S. Congressional elections in 2018 – the rise of women candidates who had never run for federal office previously. Among those featured in the film, which won the Sundance Audience Award and the Festival Favorite Award in 2019, was Alexandria Ocasio-Cortez, the U.S. House representative from New York's 14th Congressional District.
In To The End, Lears, who has a doctorate in cultural anthropology, goes behind the scenes to see how Ocasio-Cortez and three other women — Varshini Prakash, Alexandra Rojas, and Rhiana Gunn-Wright — are seeking to focus climate science policy through initiatives of their proposed Green New Deal.
Ondi Timoner is a well-known director to Sundance audiences and the competition jury. She won the festival's U.S. Documentary Grand Jury Prize twice: Dig! (2004) and We Live in Public (2009). In Last Flight Home, her latest film — and her most personal project in her distinguished career — Timoner turns the lens toward her father, Eli Timoner, who founded Air Florida during the 1970s and had led a long rich life. Bedridden by illness, he decides to medically terminate his life and his daughter chronicles the last 15 days as family members deal with preparing to say goodbye to a beloved one and to understand why he made the choice to die in his own terms. This film also received a Utah Film Center fiscal sponsorship.
The documentary 32 Sounds was originally intended to be a live performance. Working with compositions by J.D. Samson, Green build a documentary — or, better, a cinematic power — based on 32 audio sensory experiences. Four years ago, Green presented A Thousand Thoughts, with the Kronos Quartet participating, at the 2018 Sundance Film Festival. The newest documentary is best experienced with a high-quality headset for online audiences.
Other Green works featured at Sundance have included The Measure of All Things (2014), and The Love Song of R. Buckminster Fuller (2012, with Yo La Tengo). Green's feature-length film The Weather Underground premiered Sundance in 2002 and was nominated for an Academy Award.
Phoenix Rising is a late addition to the Sundance slate but it almost certainly will be among the most talked about documentaries, the project that also includes a Utah Film Center fiscal sponsorship. Evan Rachel Wood has been among the most prominent activists for legal reform on behalf of victims of domestic violence as well as sexual abuse. In recent years, Wood has joined others in pushing for states and municipalities to implement more rigorously the Sexual Assault Survivor's Bill of Right, which President Obama signed into law in 2016. In 2019, she led efforts to urge the California State Legislature to pass the Phoenix Act, which uncapped the time on statue of limitations so that victims of domestic abuse and violence could press charges against perpetrators of such crimes. Then, in 2021, Wood came forward with details about abuse and violence she suffered during a three-relationship with rock star Marilyn Manson. Wood said that Manson engaged in grooming her while she was a teen.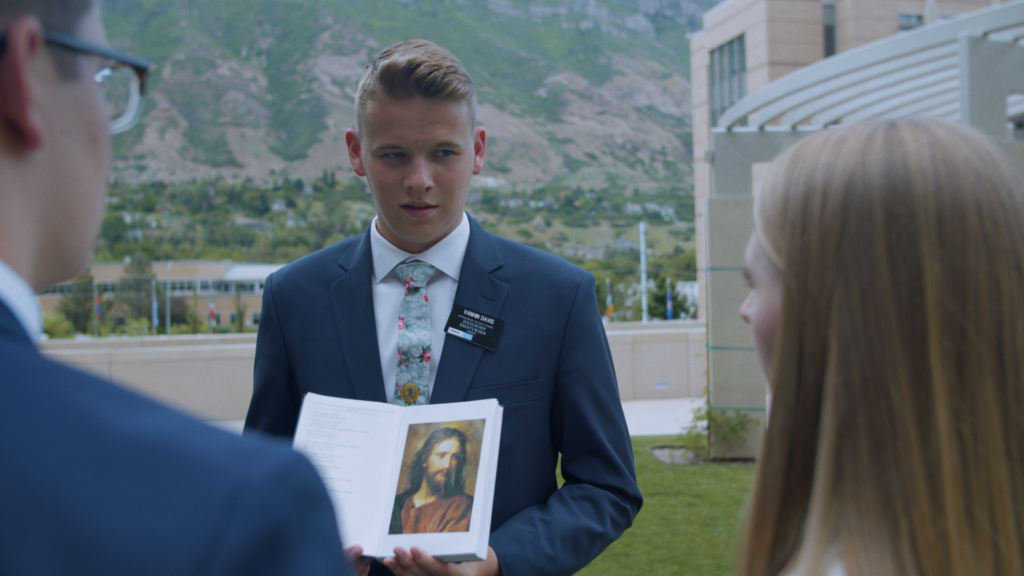 SUNDANCE KIDS
Maika is the name of the planet in this Vietnamese science fiction story geared toward younger audiences. Directed by festival alumnus Ham Tran, the film starts with Hung, an eight-year-old boy who has had a difficult time dealing with grief since his mother died a year previously. His life is stressful, as his relationship with his father is strained, especially as they are worried that they may soon be evicted from their apartment. Hung also is not ready to see his best friend move away. One night, as he observes a meteor shower, he notices what appears to be a star falling in the distant countryside. It turns out to be a girl from the planet of Maika, which leads to a friendship and experiences that help Hung cope with the problems he is facing.
Tran, a child of Vietnamese refugees who moved back to Vietnam a decade ago, made the film as inspired by a children's television show that was popular in the former Czechoslovakia during the 1970s.
As mentioned in yesterday's festival preview at The Utah Review, Summering, directed by James Ponsoldt, was filmed last summer in Utah, with various locations including Old Sandy, Midvale and the Dimple Dell Regional Park. Dina, Lola, Daisy and Mari have been friends throughout the elementary school years but are preparing to go different ways as summer vacation ends and middle school begins. The quartet of friends decide to spend one last weekend together but soon discover a mystery that they are compelled to solve and learn more about the realities of coming of age.
Ponsoldt, who is a Sundance veteran with films Spectacular Now and The End of The Tour, co-wrote the screenplay with Benjamin Percy. The production also was a beneficiary of the Utah Film Commission's Motion Picture Incentives Program.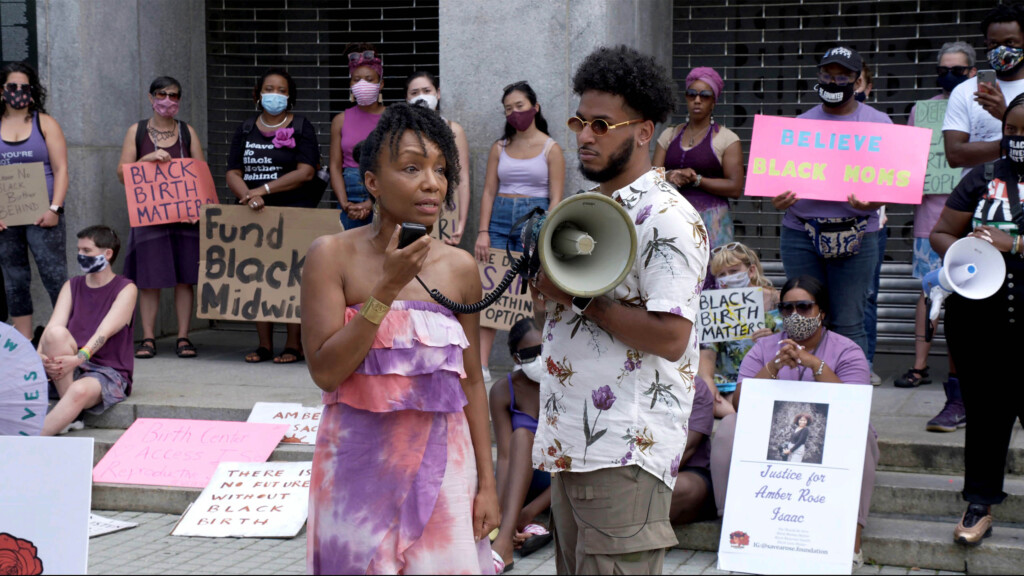 OTHER FILMS
Among the entries in the Sundance World Cinema Documentary Competition is All That Breathes by Indian filmmaker Shaunak Sen. In Delhi, a city with an estimated population of more than 18.3 million, the streets are shared with numerous animal species. But, in the skies, which are made persistently hazy by dense smog, black kite birds are among the most vulnerable to the urban air pollution. In the cramped basement of their urban dwelling, two brothers have made a bird hospital to care for thousands of birds sickened by the smog. The story becomes a substantive thematic microcosm of the city's immense struggle to deal with numerous problems that impinge upon rehabilitating a respectable quality of life in one of the planet's most densely populated areas. Sen, who is based in Delhi, won numerous honors for his 2016 documentary Cities of Sleep. In recent years, he received support from the IDFA Bertha Fund (2019), the Sundance Documentary Grant (2019), the Catapult Film Fund (2020) and the Gucci Tribeca Documentary Fund (2020).
Directed by Tania Anderson, The Mission, another premiere selection in the Sundance World Cinema Documentary Competition, chronicles the experiences of four Church of Jesus Christ of Latter-day Saints missionaries in Finland, one of the world's most secular countries. The missionaries featured in the film are Tyler Davis, McKenna Field, Megan Bills and Kai Pauole.
For complete details about Sundance films and tickets, see the festival website.
Follow The Utah Review daily for reviews and interviews on films through the festival, which ends on Jan. 30.