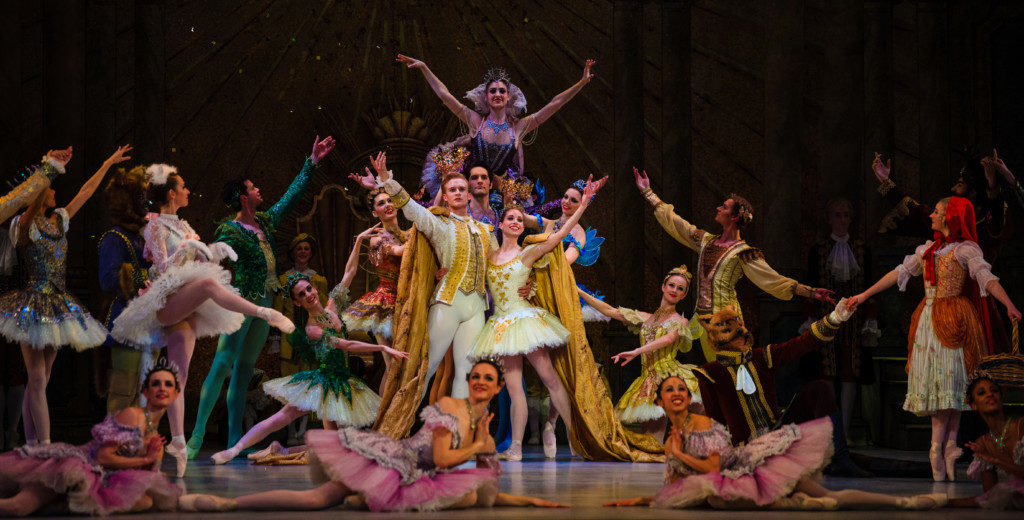 Ballet West has once again revived the timeless tale of The Sleeping Beauty for the February 2017 season run.
Meant to appeal to audiences both young and old, the ballet is a traditional telling of the story of good over evil. After Princess Aurora is born, the fairies of Beauty, Joy, Kindness, Temperament and Wisdom are all invited to celebrate but the fairy of Jealousy is inadvertently not. In anger, Jealousy (Carabosse) curses the child to prick her finger on a spindle at 16 and die. Fortunately, the fairy of Wisdom (the Lilac Fairy) has not yet bestowed her gift on Aurora and spares the princess from death. Instead of dying, she and the kingdom will fall under an enchanting sleep lasting 100 years. Only the kiss of a prince will awaken them.
Ballet West's production features the classical Tchaikovsky score, performed admirably by The Ballet West Orchestra. Artistic Director Adam Sklute writes that it was the ballet score Tchaikovsky was most proud of with beautifully developed themes.
Sklute has taken that same mastery of artistry to present this hallmark ballet for Ballet West audiences. "I wanted to keep the refinement, the purity and all the technical challenges, but my goal was also to bring out the storytelling aspects and fairy-tale magic of the ballet." This is achieved by giving more stage time to the fairies and developing their characters further.
Building on the 2014 Ballet West production, the female roles of Princess Aurora, danced by Principal Katherine Lawrence on opening night; the Lilac Fairy performed by Principal Emily Adams; and First Soloist Allison DeBona returning as Carabosse all showed strength of character and advanced technical skills.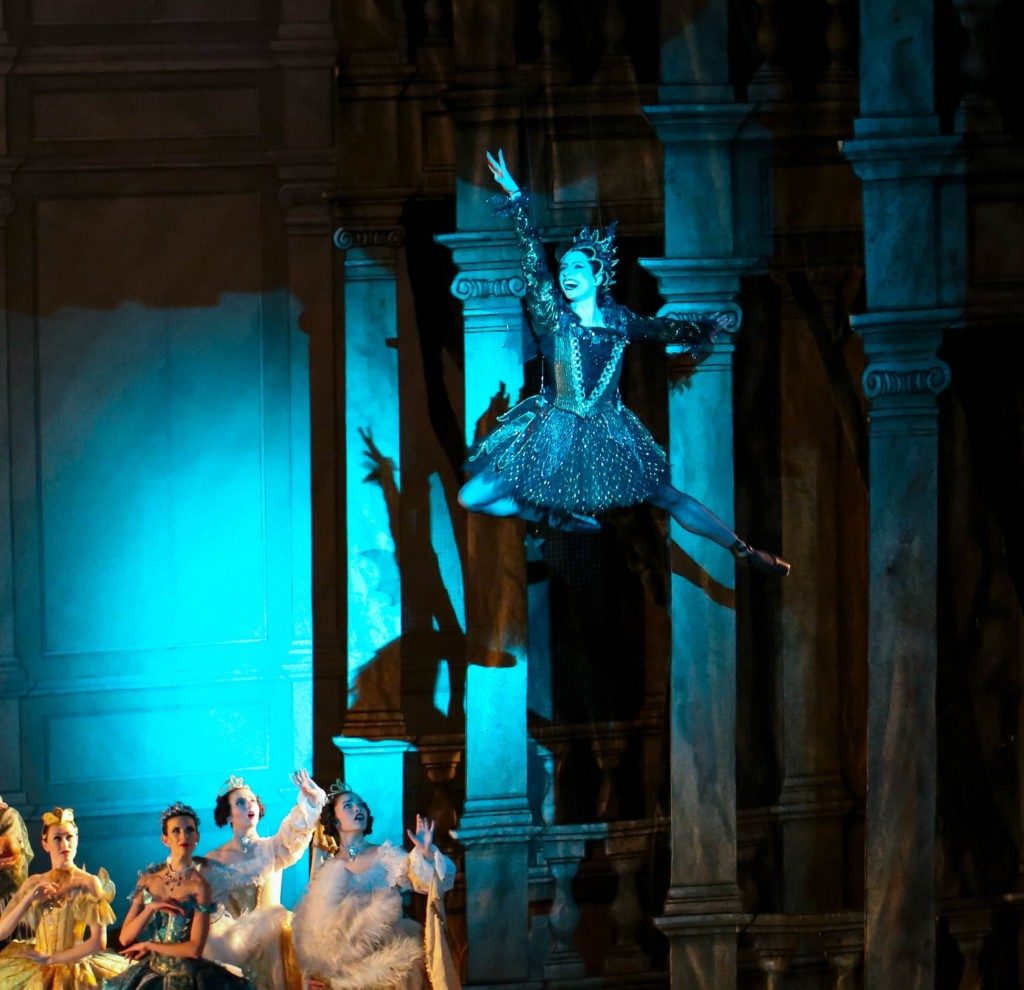 DeBona employed her theatrical grace to soar above the stage while Adams wooed not only Prince Desire (danced by First Soloist Adrian Fry) to find and kiss his one true love but also the audience with graceful lines and dynamic footwork.
Lawrence performed admirably as a young princess courting her suitors—the princes from the North, South, East and West. The technical acuity of the Rose Adagio—so named due to the princes giving her roses as they perform a series of promenades one-by-one and Lawrence switches partners while balancing in the attitude derriere position—was one of the least shaky I've viewed as an audience member. She and Fry also danced effortlessly together as their romance blossomed throughout the evening.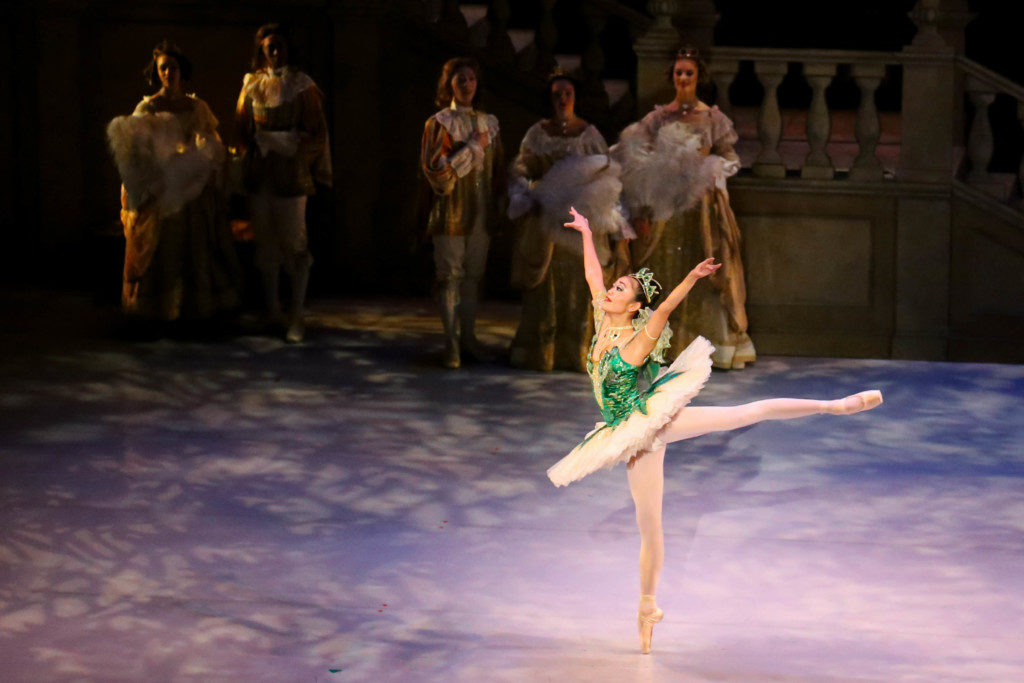 Along with these performances and those of the other fairies, wedding guests from fairy tales far and wide such as Puss in Boots, Little Red Riding Hood, Mother Goose, the Frog Prince and Beauty and the Beast to name a few brought whimsy and interest to the stage while the Lilac Fairy Attendants gave precision to the production.
The Sleeping Beauty continues through Sunday, February 26 with evening performances at 7:30 p.m. (February 15 at 7 p.m.) and matinee performances at 2 p.m. Tickets can be purchased at ArtTix.org.