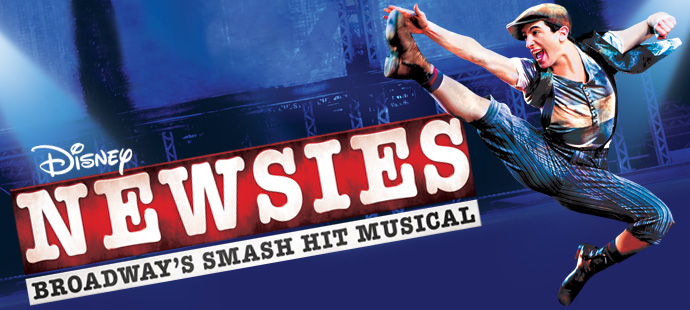 As part of the Broadway Across America ensemble, Disney's Newsies has arrived at Capitol Theatre through June 12.
Newsies was originally inspired by the 1899 Newsboys Strike in New York City that left its mark on both the city and the industry, while also illustrating the way young, struggling newspaper sellers and the heartlessness of big business do not mix. Headlines sell newspapers, and the Newsies figured out a way to make a great one.
The theatrical production was adapted from the musical film directed by Kenny Ortega in 1992. Playwright Harvey Fierstein first launched the production in September of 2011. Since then, the music created by Alan Menken and Jack Feldman has become a favorite of Broadway audiences. The energetic choreography along with the lyrics (Newsies won 2012 Tony Awards for Best Score and Best Choreography), tells the story of the downtrodden newspaper boys living in lower Manhattan, trying to help support their families. When the publisher jacks the price up on the cost per paper to them to make up for the lack of newspapers he is selling overall, the Newsies discover they actually are earning a pittance for their hard work and instead are making the publisher wealthy. They decide to ban together and rise up in an attempt to get fairer pay and end the injustices for child laborers.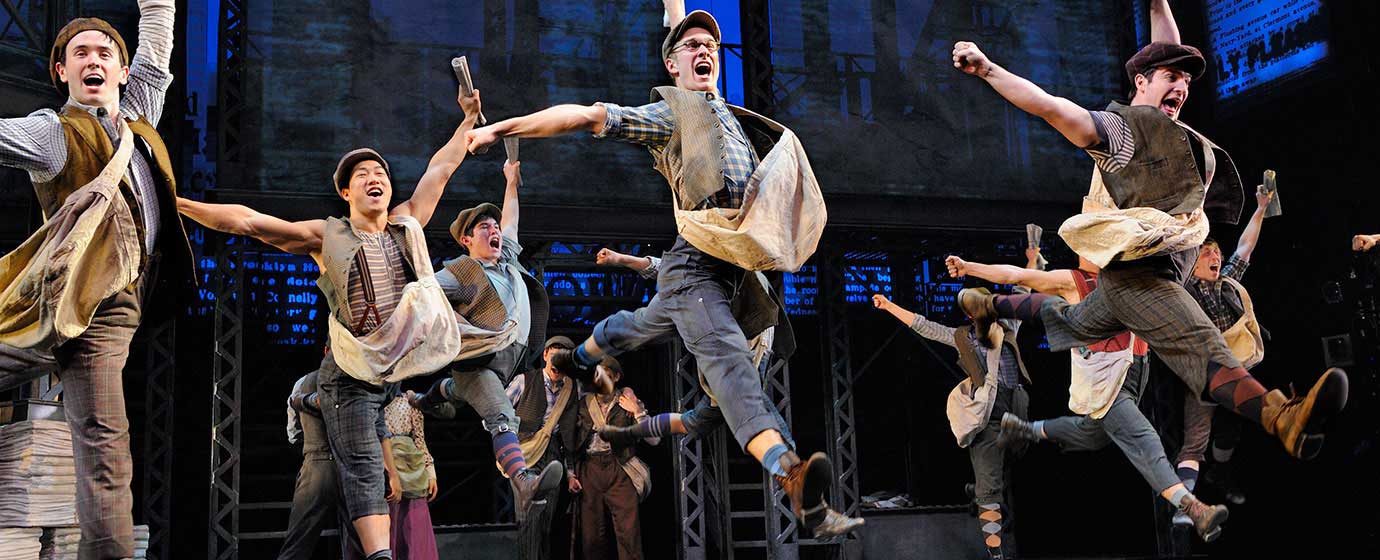 Twelve original songs weave the story together throughout the production. From 'Seize the Day' to 'Something To Believe In', the music draws you into the emotion felt by the characters as they navigate the injustices of life. Synchronized dance numbers with acrobatic leaps and stunts add an exciting element to the otherwise somber story line. These kids may be poor but they sure can dance!
The sets of Newsies are simple and reflect the times, but in true Broadway fashion are an important backdrop to the story–enhancing the dynamic of the production.
For these reasons, Newsies is great for kids and families as everyone is entertained throughout the show.
Performance Information: Disney's Newsies runs at Capitol Theatre, located at 50 West 200 South, June 7-12.
Evening shows begin at 7:30 p.m. and 8 p.m. Friday and Saturday. Afternoon matinees are available on Saturday and Sunday, with the closing performance at 6:30 p.m. on Sunday. Tickets are available at artix.artsaltlake.org or at the box office.