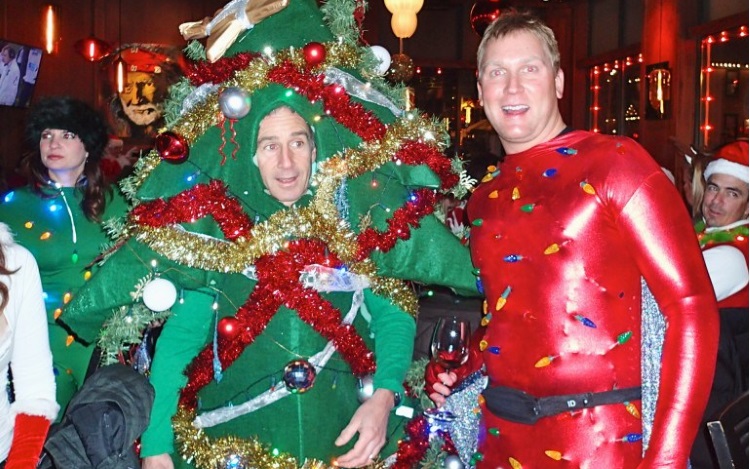 A growing annual tradition in Park City, the Santa Pub Crawl continues to attract impressive numbers of thirsty Santas eager to spread some holiday cheer to Main Street bars. The crawl draws Park City locals, visitors and residents from the Salt Lake Valley, Wasatch County and other parts of Summit County. All those 21 and over are welcome, and there is quite a spread in the age of participants, from as young as early 20s up to about 70 or so. The festivities take place on Saturday, December 6 and will kick off at Butcher's Chop House & Bar where revelers can fuel up on food to provide padding for the libations to come. The group travels up the street from there.
Organizers expect more than 100 participants this year and invite people to join for the entire night or at any point along the way.
The schedule is as follows:
Saturday, December 6
7-8 pm: Butcher's Chop House and Bar (751 Main St.)
8-9 pm: Downstairs (625 Main St.)
9-10 pm: No Name Saloon (447 Main St.)
10-11 pm: Rock & Reilly's (427 Main St.)
11 pm-1 am: The Spur Bar & Grill (352 Main St.)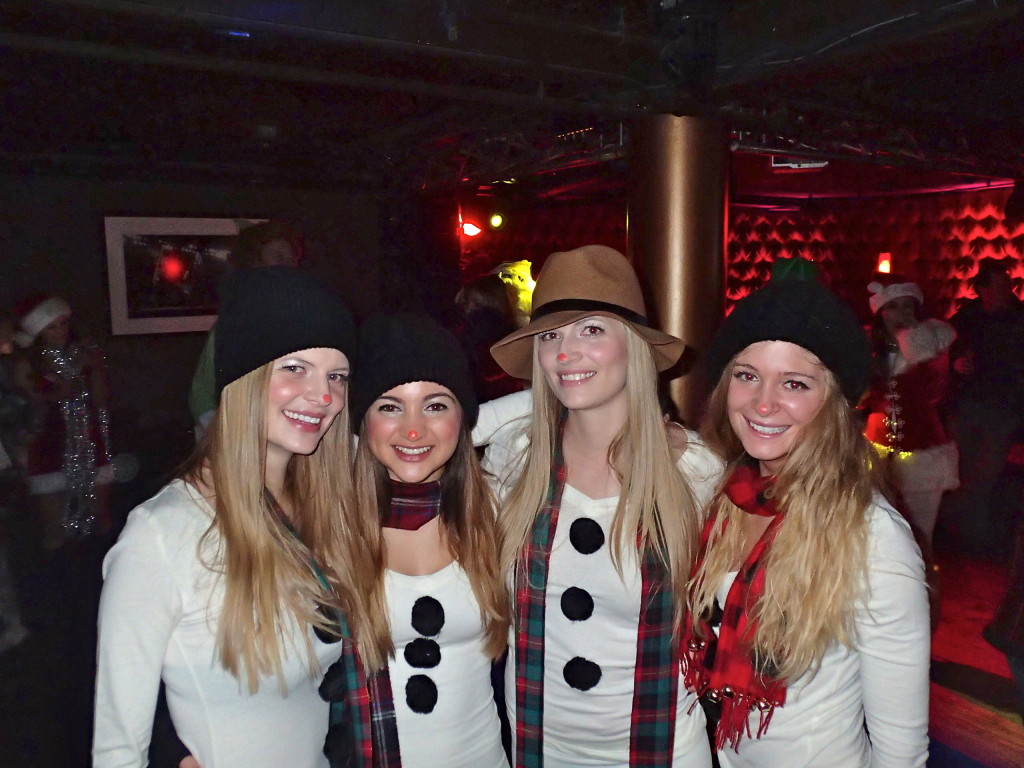 Creativity is strongly encouraged. Previous years have seen individual and group costumes, including Santa, Mrs. Claus, a giant Christmas Tree, reindeer, elves, toy soldiers, Santa's Little Helpers, reindeer and Hanukkah-themed attire.
Downstairs will be collecting unwrapped toy donations for the Christian Center to distribute to local children, so plan to bring a kid-friendly gift. Former Park City Mayor Dana Williams and the ever-popular Motherlode Canyon Band will be playing at The Spur, which offers no cover to all those in costume. Rumor has it that Butcher's may be giving out prizes for their favorite costumes, so be sure to arrive for the first stop and go big!
To stay updated on the Santa Pub Crawl, like the page on Facebook.