The literary arts have emerged as a potent platform for addressing bullying. Recent books such as the compilation 'Dear Bully: 70 Authors Tell Their Stories;' 'One,' a picturebook by Katherine Otashi, and 'The Misfits,' in which one of the main characters is inspired by her interaction with J. K. Rowling's books to form a political party, have helped children discover characters whose stories echo their own experiences with bullying or whose stories highlight alternative ways of dealing with similar situations.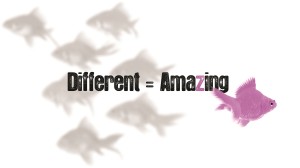 In the forthcoming weeks, thousands of elementary school children in Salt Lake and Davis county school districts will see Plan-B Theatre's new play, 'Different=Amazing,' a 40-minute work written by resident playwright Matthew Ivan Bennett. The work also will receive its premiere this Saturday (Feb. 22) in a public performance (free but with advanced ticket reservations) at noon in the Jeanne Wagner Theatre of the Rose Wagner Center for Performing Arts. Two performances also are slated for March 1 at noon and March 3 at 7 p.m. in Ogden's Good Company Theatre.
A good example of how theater can serve as an empowering platform for dealing with bullying, Bennett's play synthesizes small set pieces, representing actual stories and one contrived narrative, into a work that makes bullying visible and opens the conversation wide to discuss all forms of difference and intolerance with the underscoring acknowledgment of how every story does matter.
Bennett's sources included stories and material submitted from children including poems and drawings, the National Bullying Network's website, and his own true story about an incident from the sixth grade ('Get Up Again'). One of the pieces ('What You Show to People') is contrived, intended as a comic piece to transit into the subject of bullying and to set the landscape for understanding bullies. A couple of pieces are very short interior monologues.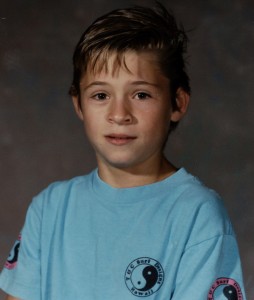 Actors Tyson Baker and Latoya Rhodes handle all of the roles in the work, representing characters in third, fourth, fifth, and sixth grades. They include Kissa, a fourth-grade immigrant girl who bullies a friend but then apologizes; Kyle, a diligent fifth grade boy who is highly sensitive, and Skylie, a third-grade girl who has spurned a friend.
The work, which emerged after a successful event from 2010 of the same name, is directed by Jerry Rapier. For more information, see http://planbtheatre.org
Bennett graciously answered a few questions and his responses are shared below.
Q: This play was cultivated through a broad, deep process that incorporates different types of source material and it has this wonderful synthesized form. What were some of the driving underlying criteria and principles you used to develop this work?
MB: I was wide open, and afraid, of what would come to us from the students. In the request, we urged them to respond however they wanted—with drawings or poems even—because I knew, or suspected, that we wouldn't get well-rounded narratives arranged into a growth perspective. So, sifting through the source material, my criteria were emotional. By that, I don't mean that I drew on the material that made me feel badly, but the material which seemed unsettled. For example, I was really pulled toward a drawing in which one child calls another an "F.O.B." ("fresh off the boat"). No explanation, or story, went with the drawing. As a "researcher," I was simply left alone to imagine what the artists felt.
In at least one case, I did get a full-blown narrative from a future perspective with a moral to the story. I used the material, but purposely truncated it, cutting out the perspective. My modus operandi as a writer is to give the audience, even children in this case, "2+2" and assume that they will know what to do.
So the principle guiding me was rawness.
Q: This, indeed, is a work for all ages. What were the challenges of preserving the integrity and authenticity of a school-aged child's voice?
MB: With the two monologue pieces 'There Was This Girl' and 'It's Not Safe To Feel,' I especially challenged myself to write a child's voice authentically. With 'There Was This Girl' I think I went furthest—and it easier, with that one, because the source material gave me a "template." All good writing has a wild quality to it, while still being harmonious, and sitting with the children's stories blessed me with a reminder of this. A child's writing is still so close to speaking! It's less learned and full of flexible grammar. As a playwright, I think all the time about the gulf between Written English and Spoken English and this project pushed me to dig deeper. Mostly, I had to just not "correct" the voices, but trust that they were expressing fully and vividly without me laying rules down or adding rhetoric.
In other pieces I was more writerly—not for the sake of language, but for the sake of communicating the vastness of these feelings. 'Get Up Again' doesn't even attempt a child's voice, really, but it does attempt to show you the apocalyptic fear of going to fight a bigger kid by the back fence after school.
Q: Bullying has been frequently addressed in many media platforms and creative forms but what do you believe makes a theatrical work comprised of short plays most effective for encouraging awareness and truly productive dialogue on dealing with a problem that affects all communities, regardless of demographics or geography?
MB: Honestly, I don't know that theater is the "most effective" means. But theatre has virtues that lend itself well here: (1) it's public—and if you can allow yourself to feel something in public, it's easier then to talk it out with others, and that's probably the biggest reason to do theater about bullying. But there's also (2), theater is analogical but also live, so it creates a safe hypothetical space while showing us a real human being, a few feet away, who is suffering and succeeding, overcoming and wallowing.
It's crucial, I would think, for educators and students to talk about and see real examples (as with documentaries like "Bully"). But it's also important to have analogies. 'Different=Amazing' bridges the two somewhat by being, partly, a dramatization of real-life experiences.
We also hope that, because theatre may be completely new to so much of our audience, that the experience in itself will draw them in.
Q: Perhaps one of the most surprising epiphanies arising out of the work are the many ways in which bullying is manifested. Bullying is all too often suffered in silence. This work is scheduled to reach thousands of schoolchildren in Utah. Your thoughts about this would be much appreciated.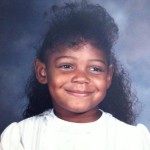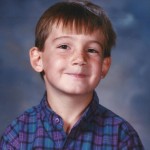 MB: As young adult writer Jay Asher wrote in 'Thirteen Reason Why' (a book somewhat about bullying), "Everything affects everything." I have a friend who is still bitter about (some horrific) bullying from the third grade. It may seem inconsequential to trip a kid, or to help a friend up who has tripped, but it's everything! I recently re-connected with a friend who shocked me by saying how influential I'd been in her life, when I hadn't seen her for years! All I did as a teenager was try to treat her well, from my perspective. From hers, I'd been a turning point. And that's exactly what 'Thirteen Reasons Why' is about—we can't know how far our actions will ripple.
The most awful manifestation of bullying—regardless of whether mud or knives or Facebook stalking is involved—is how it prevents a person from being herself. All art is a way of breaking the silence.
With Asher's wisdom in mind, my biggest hope isn't that 'Different=Amazing' will make for a mass humbling in a school auditorium, but that one student will be shocked one day by an old friend saying how influential he'd been in her life.