The Utah Short Film of The Year competition, part of Fear No Film, has become one of the most popular events at the https://uaf.org/film. This year's slate of six short films includes a recommended film from The University of Utah's film studies school, one of the four Spy Hop Productions' PitchNic films from last fall, the 2017 winner of the 48 Hour SLC Film Project and a selection from the KUER-FM RadioWest's video production program.
Notable are two films by independent filmmakers with strong Utah roots. Normally the powerhouse animation program at Brigham Young University but the school did not submit an entry this year because its selected project which would be entered into the national Student Emmy jury pool had yet to be completed. It is anticipated that the school's short animation piece will be part of the 2019 Utah Short Film of The Year competition.
Competition screenings will take place in the City Library auditorium Thursday, June 21; Friday, June 22, and Saturday, June 23, at 8 p.m. Audience members also cast ballots for their preference.
This year's entries: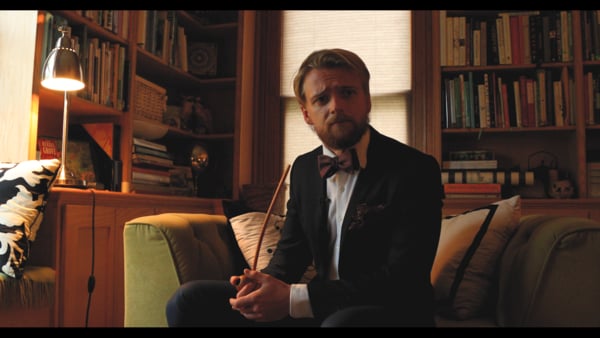 Endure, 12 mins., A University of Utah Department of Film Studies Production, 2017
Walter Mirkšs, a student from Latvia who recently earned his baccalaureate from the university's film school, directed and wrote this short film, which is best described as an outstanding abstract storytelling piece. It focuses on a young man who struggles to return to his daily life after losing someone close to him. The film also has been selected for several international film festivals. The cast includes Jason Wixom and Jill Adler.
Freund, 7 min, Multiple Film Festivals, 2016
Directed by Nathan Cragun, the film's narrative focuses on a German sniper who contemplates the moral gravity of his actions in war, especially after facing his enemy directly. Cragun makes a strategic choice by omitting the subtitles, which compels the viewer to focus less on the dialogue than on the situational context that frames the story set in World War II. In 2014, he completed Esperanca, also set in World War II which focused on a little known battle involving the Brazilian expeditionary force at Montese in the final months of the conflict. Cragun also recently released another short titled Gutless. This film was produced by Cragun, Kyle Poppitz and Mohammad Sawwan.
Tomorrow's Shores – Teaser from Arthur Veenema on Vimeo.
Tomorrow's Shores, 7 mins., Multiple Film Festivals, 2018
A rare science fiction short in the competition, Tomorrow's Shores is set in the future when the worst fears of the environmental degradation wrought by climate change have been manifested. But, director Arthur Veneema sets the story on a hopeful tone, as a mother and daughter discover one of the rare fish remaining in the ocean. Based in Salt Lake City, Veenema is a film and media arts graduate of The University of Utah and his science fiction films have screened at festivals, both regionally and internationally. The film's cast includes Charla Bocchicchio and Kalea Atkinson.
Bonnie and Mark, 10 mins., KUER-FM RadioWest Production, 2017
Of all 54 films comprising Fear No Film this year, this short is poised to deliver the most unsettling emotional gut punch. As Doug Fabrizio has noted, the project started as a positive storytelling venture featuring a newlywed couple, obviously devoted to each other, even when one suddenly became ill and required extensive care and treatment. After the initial production phase, the film sat dormant for a period but when the crew returned to pick up the story, they learned that the couple's relationship had collapsed and the story becomes one of profound isolation and loneliness. Bonnie and Mark becomes focused on the emotional consequences of making difficult decisions in extraordinary circumstances.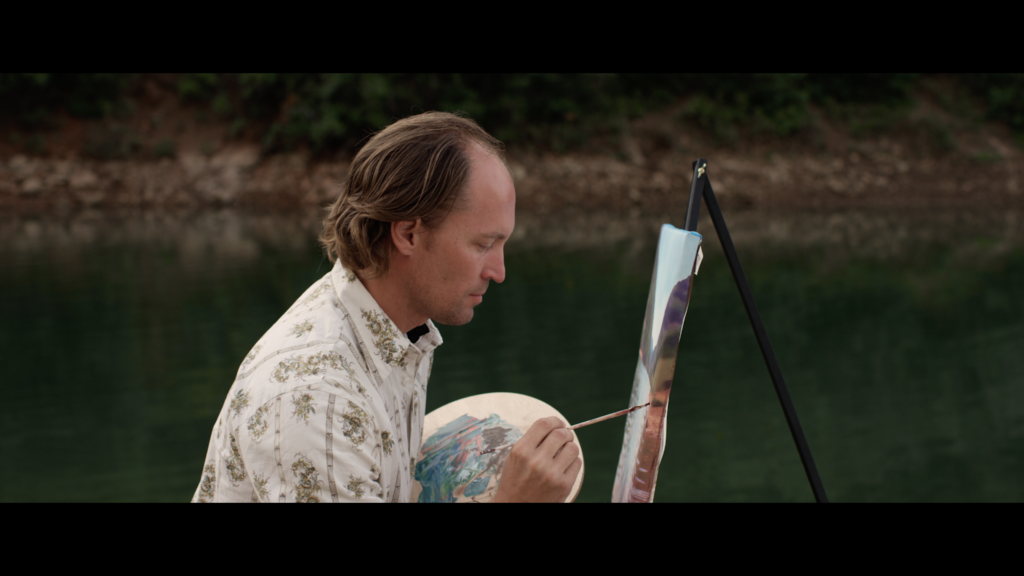 Dead Air, 15 mins., Spy Hop Productions' PitchNic, 2017
Dead Air (Steven Uribe, Carson McKinnon and Ryan Leader) is one of the most scenic short films a Spy Hop team has produced in its PitchNic program, with a good deal of the film shot at secluded spots at the Causey Reservoir in northern Utah. The story, set in the 1970s, focuses on a reclusive plein air painter who witnesses a woman's fall to her death in the distance and has his statements taken by police. One song figures prominently in the film, After You've Gone, a song composed in 1918 by Turner Layton with lyrics by Henry Creamer and sung by Marion Harris.
Goldfish, 7 mins., Winner of 2017 SLC 48 Hour Film Project
There has been a familiar pattern in many films of the SLC 48 Hour Film Project, where teams are given a prompt with three specific elements to include in their short films and then they have 48 hours to shoot, edit and finalize the project. Goldfish is warm, witty and charming in a peculiar way, focusing on the broader theme of growing up, coping with a loss and how one leaves behind the things of childhood as they take on their adult identities. It becomes evident why Goldfish is the appropriate title, as a father helps his son discover his inner strength to cope with the grief of losing his mother. The film was made by creative crew members of District 22 Studios.