Baslav Nijinsky, a legendary male dancer for the Ballets Russes, choreographed a body of work that shocked, intrigued and inspired audiences in the early 20th century. This spring, Ballet West brings three of his pieces to life with modern day takes on his revolutionary work in The Nijinsky Revolution.
"In putting together this program, I wanted to explore what current or later choreographers would do with the same music and the same basic premises that Nijinsky used in his," writes Ballet West Artistic Director Adam Sklute.
Jerome Robbins' Afternoon of a Faun, Helen Pickett's candid Games and Nicolo Fonte's The Rite of Spring are the results of Sklute's experiment.
Afternoon of a Faun
Nijinsky was particularly fond of Claude Debussy's music and Afternoon of a Faun captures the mystery and romance of Prelude a L'Apres-Midi d'un Faune while Jerome Robbins places Nijinsky's tale in the modern confines of a ballet studio where two students of ballet meet and dance together.
The pas de deux features principal Emily Adams and first soloist Adrian Fry frolicking in a billowing silk ballet studio drenched in sunlight. The short performance captures the characters' self indulgence and the way Adams uses her flowing long hair was truly captivating.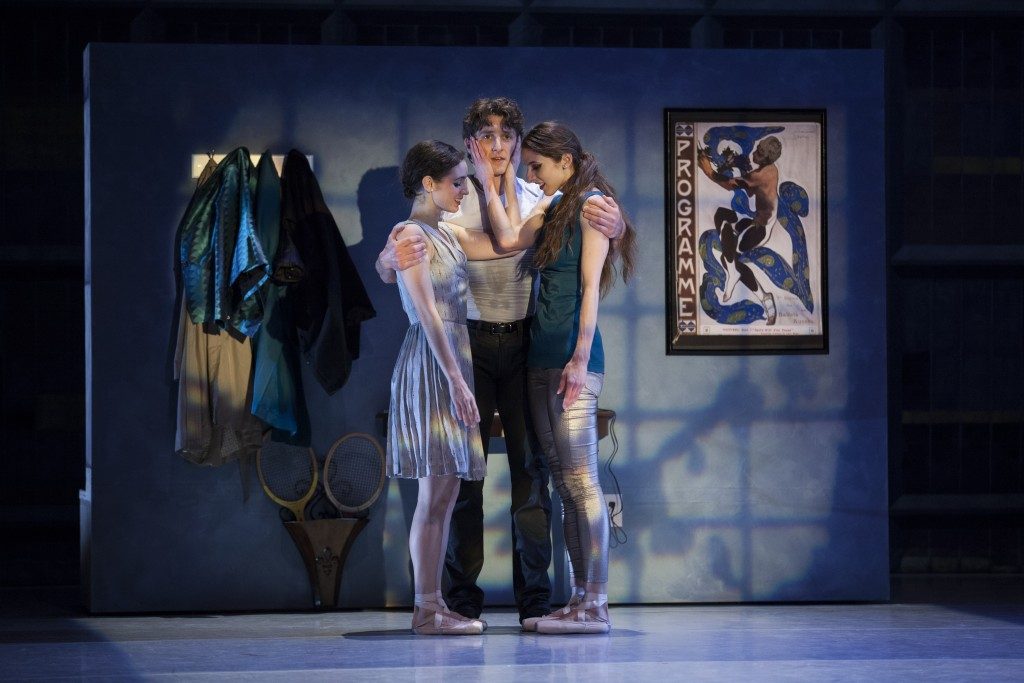 Games
Games comes with a content advisory warning regarding mature subject matter and the piece was no less scandalous in 1913 when it premiered with Claude Debussy's composition of Jeux—depicting a clandestine love triangle.
Taking the setting into a modern day office in New York City and renaming it Games, choreographer Helen Pickett fuels the flames of desire by injecting joy and passion into the composition.
Principals Christopher Ruud and Arolyn Williams along with first soloist Allison DeBona dance the fiery pas de trois (dance for three) with emotion and energy—sharing intimate moments that conclude in a bedroom setting.
For Utah audiences that saw the weekend concert performance of Games with the Utah Symphony in February, significant revisions were made by Pickett after having seen it staged with the current version depicting a more authentic tribute to love in unexpected ways.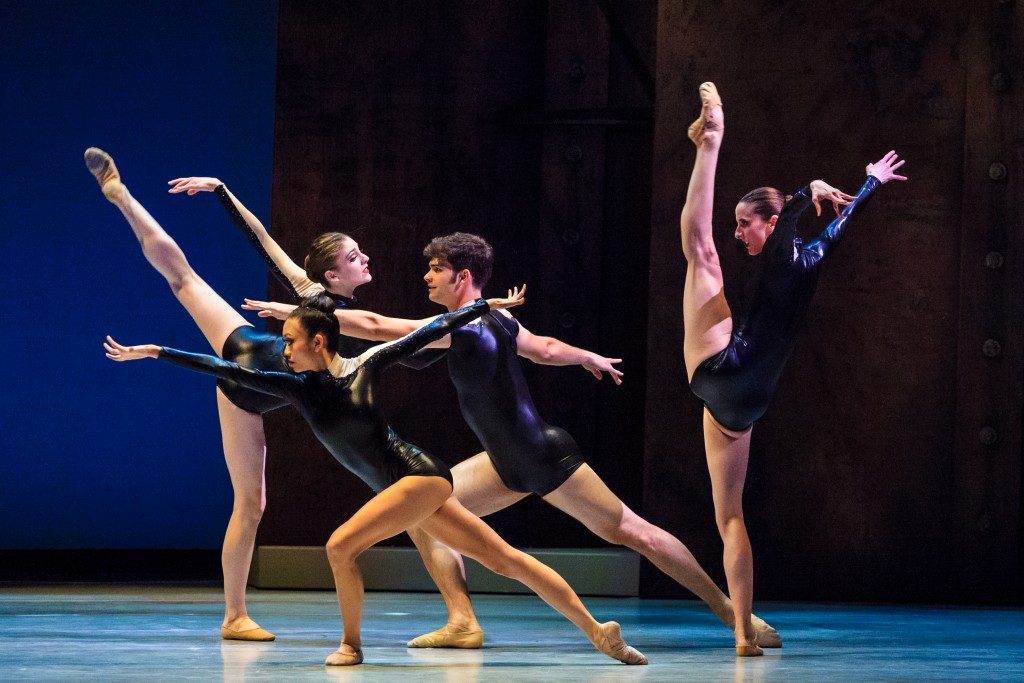 The Rite of Spring
After a brief performance hiatus from its world premiere in 2014, Ballet West again presents resident choreographer Nicolo Fonte's interpretation of Igor Stravinsky's The Rite of Spring (Le Sacre du Printemps) as the final piece of The Nijinsky Revolution.
The curtain rises on a stark and timeless scene. Dancers clad in black mingle and dance in small groups, solos and ensembles as a young man, danced by Ballet West Academy's Henry Winn, seeks something from various women on stage. Winn reprises the role from the original cast and has grown remarkably in skill and stage presence (in addition to height) over the ensuing years.
Principal ballerinas Beckanne Sisk and Katherine Lawrence dance powerfully to Stravinsky's score—displaying a bold mix of both strength and grace.
Throughout the performance, dancers emerge from the metal-like walls in ballet slippers, pointe shoes and, finally, bare feet where the performance crescendos with a splash as a basin of water purifies the stage and dancers beneath it.
Ballet West's The Nijinsky Revolution continues through April 23, 2016. Tickets are available here.