The Utah Film Center's Damn These Heels LGBTQ Film Festival offers the largest, most cosmopolitan lineup ever in its 14-year history. Utah filmgoers have a rare opportunity to see some of the best examples of LGBTQ cinema today, as 21 films are receiving their Utah premieres. The Utah Review screened many of the films in advance and the following summarizes the distinguished lineup of this year's festival.
Behind The Curtain: Todrick Hall (Katherine Fairfax Wright, U.S., 2017, 101 mins.) – July 14, 7:30 p.m., Jeanne Wagner Theatre, Opening Night Screening
Hall is one of those American Idol alumni who found fame after appearing on the show in 2010, even if he did not win (he finished 16th). Indeed, Hall likely has become far more known than the top two finishers of his Idol class: Lee DeWyze and Crystal Bowersox. He became a YouTube powerhouse, demonstrating his singing and dancing talents which captured the attention of many famous pop stars including Beyonce and Ariana Grande. Comprehensive in detail, the documentary shows Hall in the creative process of his definitively autobiographical Straight Outta Oz visual album. Not only impressive in terms of his exceptional motivation and work ethic, Hall also demonstrates why his social media output has a significant positive impact on young LGBTQ people who can identify with his personal challenges of being a young gay man in Arlington, Texas where he was raised. Fairfax will attend and participate in a Q&A following the screening.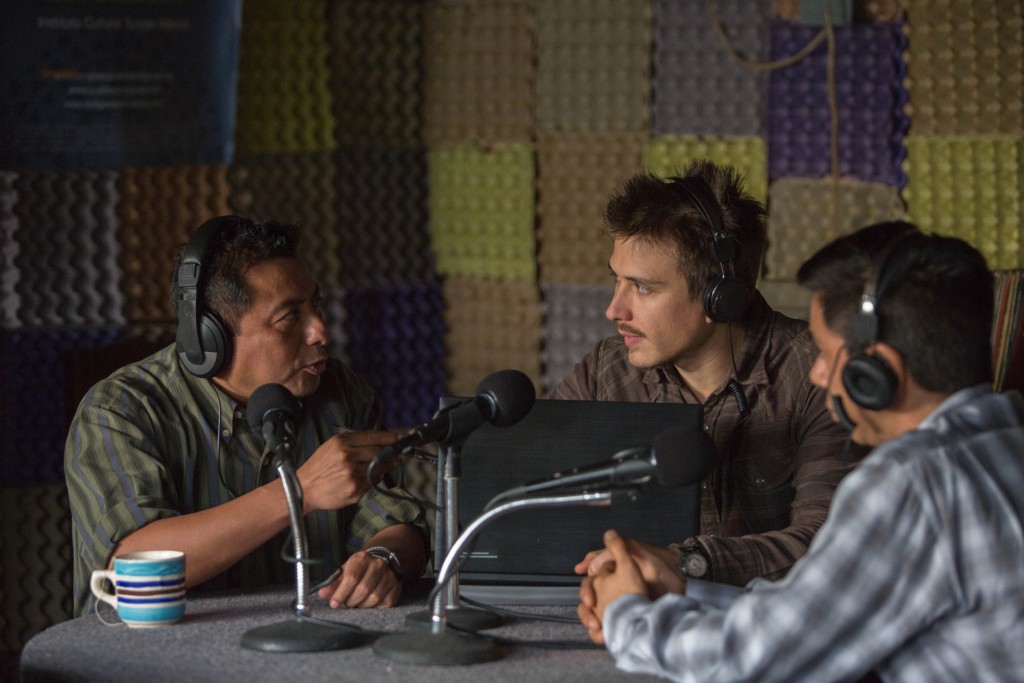 Tamara (Elia K. Schneider, Venezuela/Uruguay/Peru, 2016, 110 mins.) – July 14, 10 p.m., Black Box Theatre
This excellent narrative film is based on the story of Tamara Adrián, a lawyer and LGBTQ activist who became the first transgender person to be elected to public office in Venezuela and is only the second such person to be elected to a national legislature in the Western Hemisphere. While a significant portion of the film is taken directly from details of her life, Schneider was careful to flesh out the narrative with fictional details to avoid legal repercussions or any backlash that Adrián might experience. The story picks up when Teo (Adrián) returns to Venezuela after completing his master's in law in Paris. He eventually lands a teaching job at a university but his home life becomes unsustainable, as his desire to identify as a woman strengthens. Indeed, the narrative emphasizes a persistent point that still plagues Adrián – her name and gender still remain as male in her official documents, even more than a decade since her surgery in Thailand. The film is strongly recommended for Utah audiences, who will pick up on the entrenched right-wing fundamentalism, propelled by religion, that becomes so difficult in Adrián's struggle to be respected and enjoy the same human dignity that should be afforded to all. The film received the Nueva Vision Award at this year's Santa Barbara International Film Festival.
Like Foam (Como la espuma) (Roberto Pérez Toledo, Spain, 2017, 93 mins.) – July 14, 10:30 p.m., Jeanne Wagner Theatre
One of the best comedies to grace the Damn These Heels' screening platform in recent years, Like Foam is a perfect ensemble piece as a broad spectrum of guests respond to a text inviting them to a good-natured bona fide bacchanalia at a spacious mansion. A smart script propels the narrative, as uninhibited and hesitant guests also confront their own constricting emotions and the challenge of accepting their honest intentions and identities. Equally sexy and intelligent, the film is suited for an audience of many different interests and backgrounds.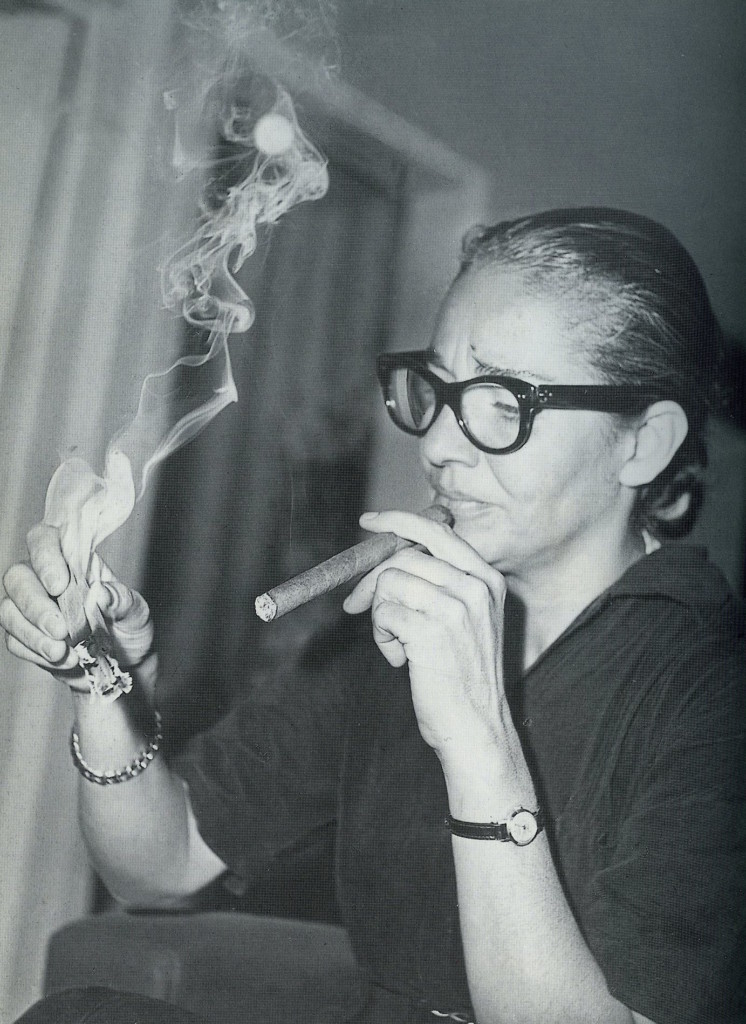 I Dream in Another Language (Sueño en otro idioma) (Ernesto Contreras, Mexico/The Netherlands, 2017, 100 mins.) – July 15, 9:30 a.m., Jeanne Wagner Theatre
The Audience Award winner in the dramatic category for world cinema entries at this year's Sundance Film Festival, this film was inspired by a news feature about the last two surviving speakers of the ancient Zoque language in Mexico who refused to communicate to each other because of an old disagreement. In this film, with the screenplay written by the director's brother Carlos Contreras, it's about two aged men who are the subjects of a linguist's pursuit to capture the last voices of the fictitious Zikril language. The film is a visual feast, showing the lush tropical vegetation in Veracruz, but it also exemplifies the distinguished Mexican cinematic tradition of weaving an exquisite narrative about social realism with the enchanting elements of fantasy. Against the backdrop of the complex culture of an indigenous Mexican community, the film presents one of the most compelling stories of love to be found in any of the festival offerings. The film also has taken top honors at this year's Florida Film Festival, Guadalajara International Film Festival and Minneapolis St. Paul International Film Festival.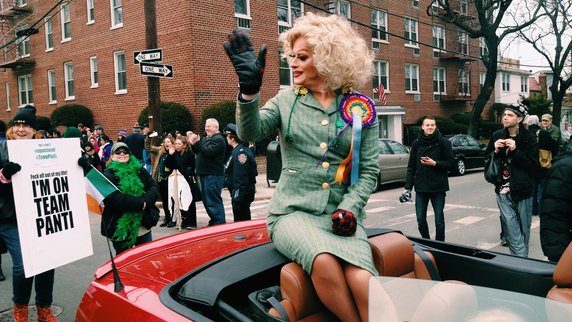 Chavela (Catherine Gund and Daresha Kyi, U.S./Mexico/Spain, 2017, 90 mins.) – July 15, 10 a.m., Black Box Theatre
Born in Costa Rica, Isabel Vargas Lizano, better known as Chavela, had a long career as one of the greatest Latin American singers in the modern age, putting her distinctive mark on Mexican rancheras, boleros and corridos – dramatic songs that were like telenovelas in themselves. Vargas, who lived into her nineties, came to singing relatively late in her life (when she was in her 30s in the 1950s). However, she breached many conventions as a singer in Mexico City's flourishing nightlife – attired as a cigar-smoking and pistol-toting man. She was unashamed about her affairs, which included a brief liaison with Frida Kahlo. And, she did not change the gender in songs written by Mexico's iconic male composers. Pedro Almodovar, who appears in this documentary, used Vargas and her music in his films, including the 2002 film about Kahlo which starred Salma Hayek. Rich with archived footage, the documentary gives a comprehensive portrait of a singer whose renditions of the classic Mexican songs La Macorina or La Llorona have been embraced by the international LGBTQ community. The film has picked up at least two major awards from the Berlin International Film Festival and Frameline San Francisco International LGBTQ Film Festival.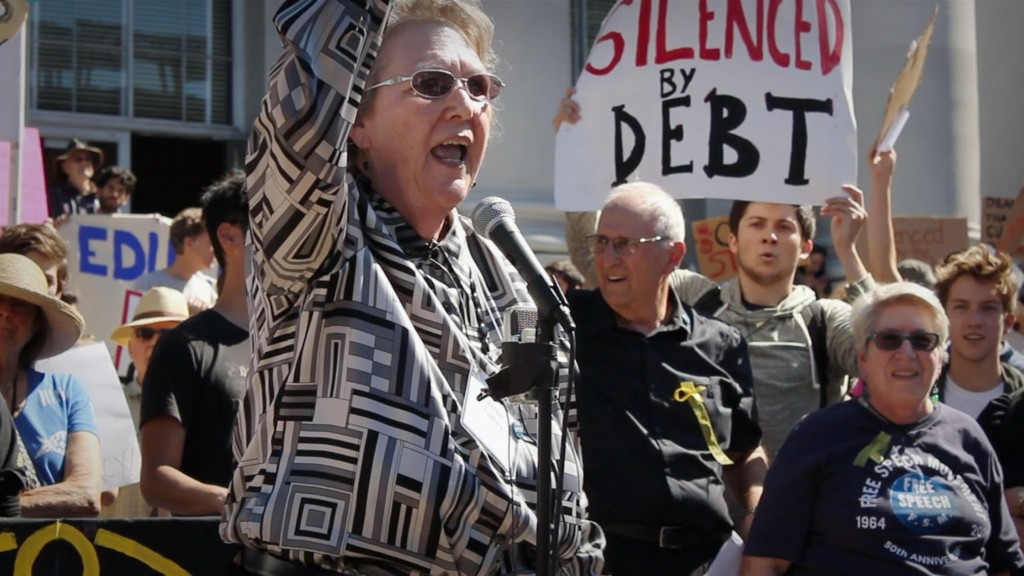 Handsome Devil (John Butler, Ireland, 2016, 95 mins.) – July 15, 11:45 a.m., Jeanne Wagner Theatre
A charming comedy that surely will please audiences, the film centers around teens at a top-rated Irish boarding school where the love of rugby is as strong as the sense of homophobia and peer pressure. While the film doesn't probe the tensions of homophobic conflict as satisfyingly as other fictional narratives in the festival, Handsome Devil draws viewers in with well executed portrayals of Ned, who doesn't care for rugby, and Conor, the handsome star athlete who may help the school ends it long drought in championships, as well as the English teacher who remains in the closet even as he encourages his students find their honest voice of expression. The film has at least five awards, including honors from the Dublin Film Critics Circle Awards, FilmOut San Diego and the Jameson Dublin International Film Festival.
The screening will open with the short film Queen's Mile (Martin Delaney, U.K., 10 mins.), a comedy set in London's Southbank area about a 20-something woman who copes with her depression as she wanders about with her Polaroid camera and a collage book.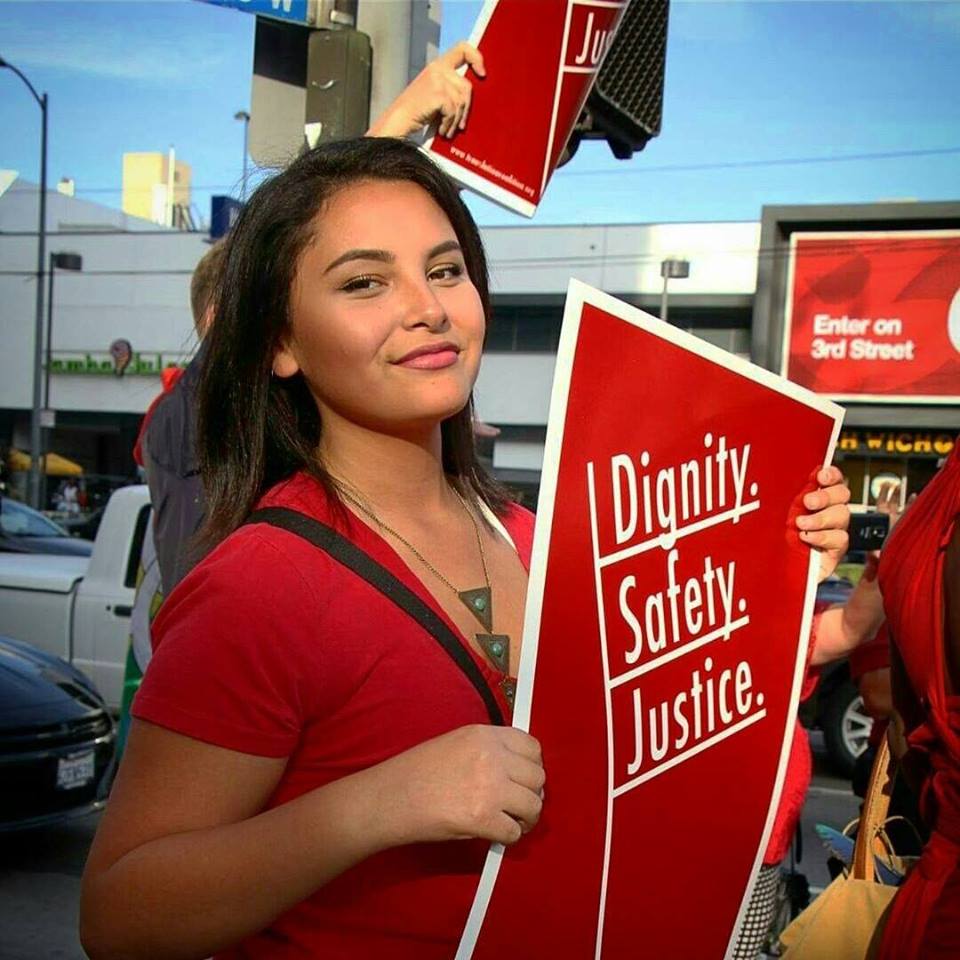 The Queen of Ireland (Connor Horgan, Ireland, 2015, 86 mins.) – July 15, 12:15 p.m., Black Box Theatre
Utah audiences will enjoy and see the parallels to their own experiences with this top-notch documentary that chronicles Ireland's transformation in the gay rights movement and its historic significance as the first nation in the world to approve same-sex marriage through popular vote. The film centers around Rory O'Neill and his drag persona Panti Bliss. Fun, informative and inspiring, The Queen of Ireland offers many lessons – from affirmation in one's own hometown to the wisdom of well-chosen words in the heat of aggressive debate. The film has earned honors from the Dublin Film Critics Circle Awards and several other festivals.
The screening will open with the short film Mock Identity (Megan Aubry, U.S., 6 mins.), which examines drag performances as social commentary, a film project completed in Spy Hop Productions' Reel Stories program in Salt Lake City.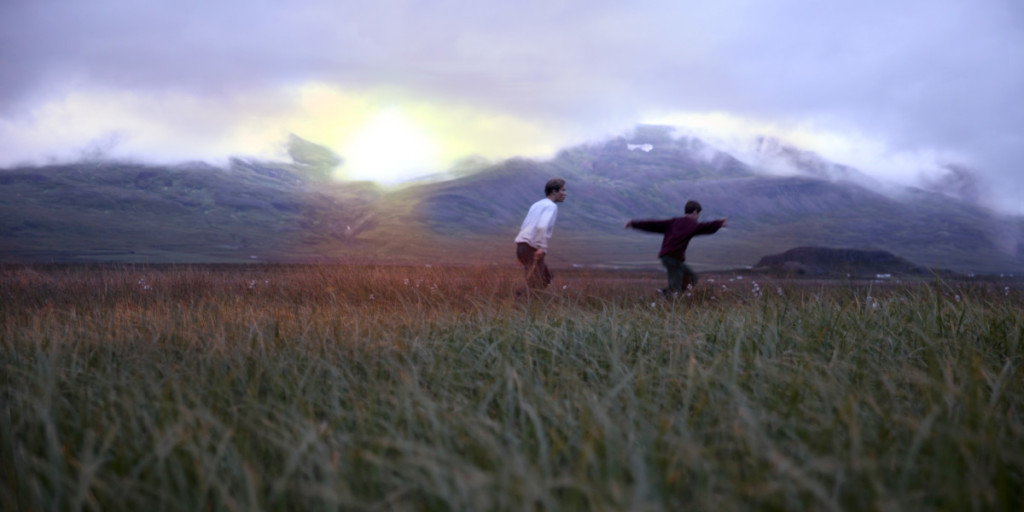 Political Animals (Jonah Markowitz and Tracy Wares, U.S., 2016, 87 mins.) – July 15, 2 p.m., Jeanne Wagner Theatre
A documentary that is destined to be a major part of the historical canon on the fights for gay rights and the lead-up to the constitutional affirmation of marriage rights for all, Political Animals highlights the work of four lesbian California legislators who, beginning in 1999, set the path not only for their state but also ultimately for other state legislators around the country. Their story is not only political passion but astute strategic thinking that refused to acknowledge conventional wisdom about the impossibility of advancing the cause. It is remarkable in viewing the film to consider just how recently the hurdles were so formidable in the battle for LGBTQ equality. The film is a testament to the ideal of wise, courageous political figures who transcend partisan tactics to frame the fight in the most humane, dignified ways possible. The film has won at least 11 awards on the film festival circuit.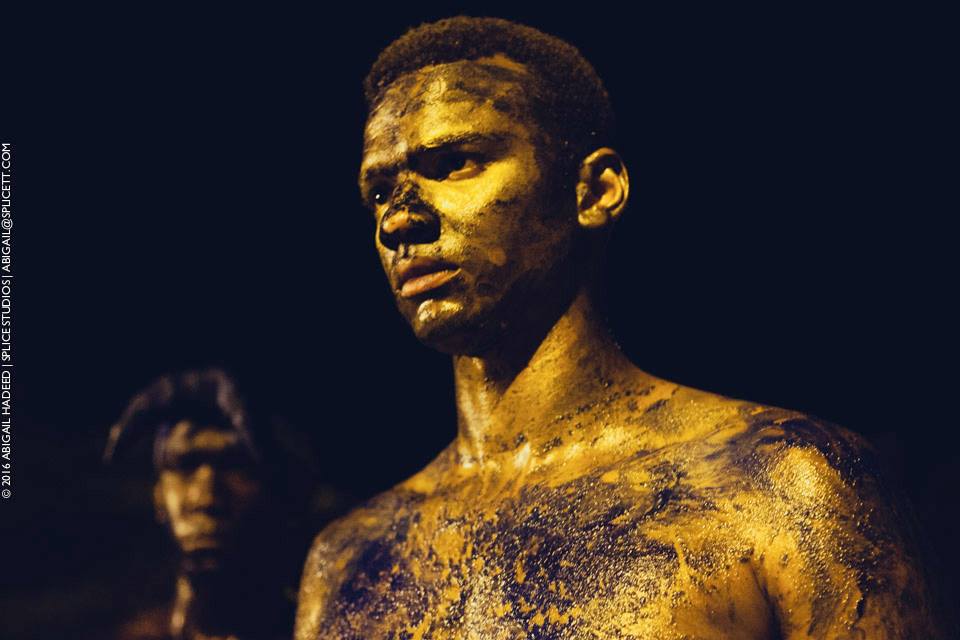 Raising Zoey (Dante Alencastre, U.S., 2016, 54 mins.) – July 15, 2:30 p.m., Black Box Theatre
A solid documentary about Zoey, her mother Ofelia Barba and her sister Leticia Luna that not only talks about the teenager's transition but also how the child and her mother unexpectedly became activists in the trans rights movement. Alencastre and Barba will be on hand for a post-screening discussion.
The screening will include two short films: Still Devout (Melissa Perez, U.S., 20 mins.), about a 22-year-old woman who must decide between romance and her family ties, and Lucy (Melinte Reitzema, U.K., 12 mins.), about a young woman who knows she was born in the wrong body but struggles to find understanding and acceptance in the world around her.
Heartstone (Hjartasteinn) (Guðmundur Arnar Guðmundsson, Denmark/Iceland, 2016, 129 mins.) – July 15, 4:15 p.m., Jeanne Wagner Theatre
A spectacular coming-of-age story, the film's mise-en-scene is the stunning isolated landscape of an Icelandic remote fishing village which amplifies the dramatic tension of a young man discovering his sexual identity and how that transforms the relationships with his peers. The acting is outstanding in every character who participates in an unconditionally honest narrative. Iceland's filmmaking portfolio is gaining visibility, as Among Men and Sheep and Sparrows have exemplified recently. Heartstone's core coming-of-age story has that same impact of timelessness as Y Tu Mamá También (Alfonso Cuarón, 2001). The film has racked up nearly 30 awards on the international film festival circuit.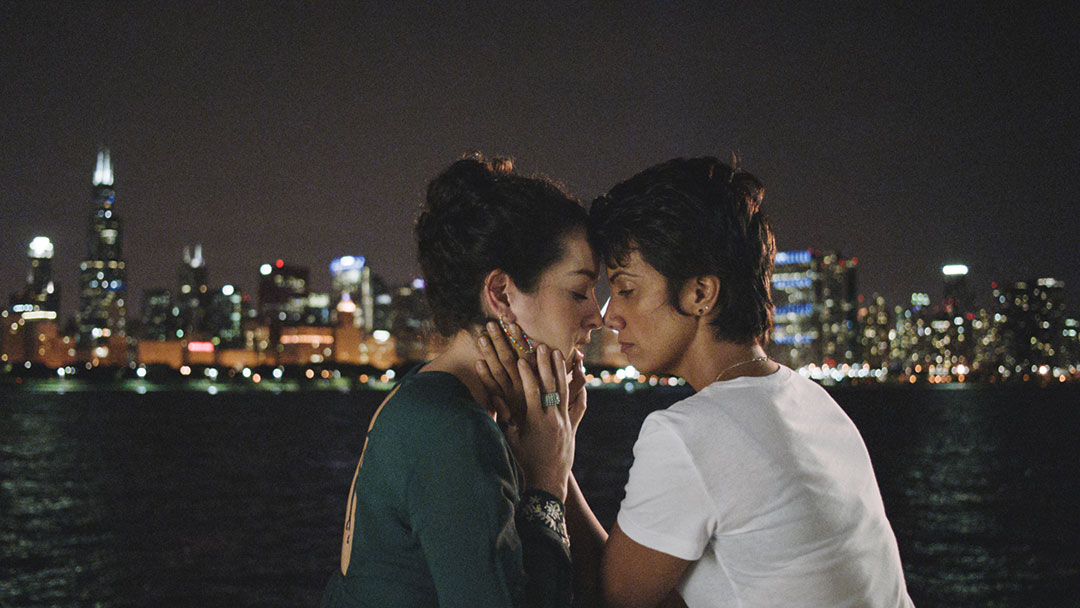 Play The Devil (Maria Govan, Trinidad and Tobago, 2016, 89 mins.) – July 15, 4:45 p.m., Black Box Theatre
The film builds beautifully upon the metaphor of the Paramin Blue Devil story associated with the Carnival celebration. If the devil is permitted his dance and obligation, the villagers pay him and he leaves, promising not to return until the next Carnival. A rich, satisfying example of Trinidad as a destination for filmmakers to consider as a production set, the film focuses on a young, talented teen from a working-class neighborhood who plays the blue devil and subsequently attracts attention of an older, wealthy businessman. The film's narrative is crafted adeptly that inspires audiences to think empathetically about the price and crisis of denial and how each of us responds to or accepts the darker sides of our emotions and personal identities. More broadly, the filmmaker offers a strong commentary on the acute hypocrisy and insincerity that pervades Caribbean culture and society in terms of accepting people on honest terms when it comes to their sexual identity. The film has at least five top honors and awards from international festivals.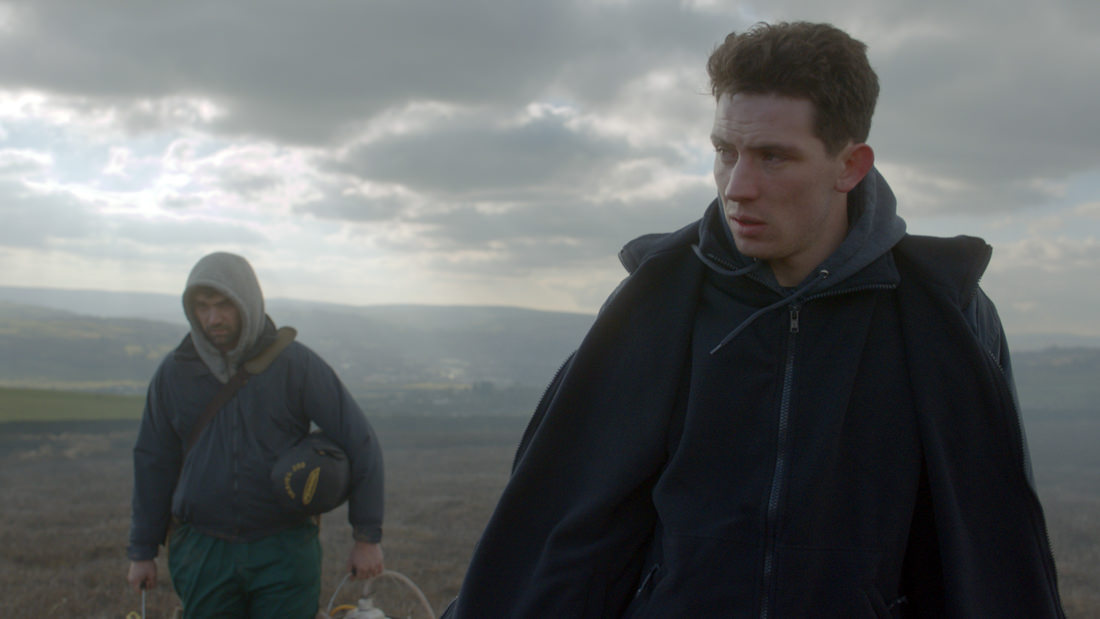 Signature Move (Jennifer Reeder, U.S., 2017, 80 mins.) – July 15, 7 p.m., Black Box Theatre
This is a marvelous find, as a solid comedy about a young Pakistani Muslim lesbian who finds love with a Mexican bookshop owner in Chicago. An attorney, Zaynab is not out, mindful that most of her free time is preoccupied with her mother who stays at home and watches Pakistani soap operas all day. The signature move theme comes in Zaynab's attempts to become a female wrestler. What makes this first-rate story shine is how the two main characters, who were raised to communicate in languages other than English (Urdu for Zaynab and Spanish for Alma), respond to each other's respective multicultural territory as their relationship develops. Reeder's film accomplishes so much in thematic and narrative treatment as a thoughtful comedy – an important benchmark for queer cinema. This film already is winning awards on the festival circuit, including two top honors at FilmOut San Diego.
The screening will open with two short films: I've Lost My Taste For Yogurt (Katy Lueck, U.S., 3 mins.), a film adaptation of a poem exploring senses of taste and memory, and Post-Apocalyptic Potluck (Guinevere Turner, U.S., 11 mins.), about three lesbians gathering for a potluck just as the world is coming to an end.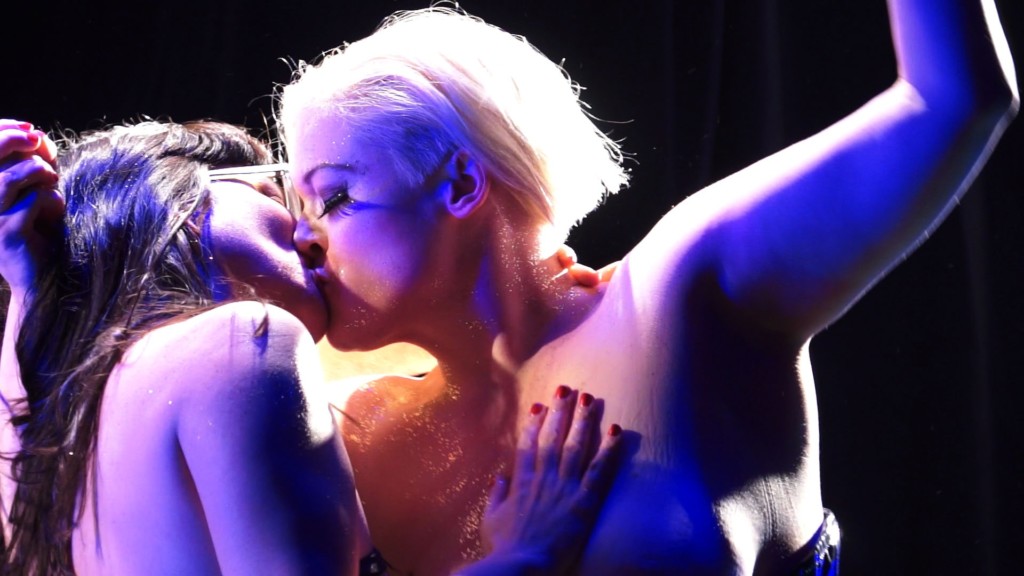 God's Own Country (Francis Lee, U.K., 2017, 104 mins.) – July 15, 7:30 p.m., Jeanne Wagner Theatre, Centerpiece Screening, in sponsorship with the Sundance Institute.
The winner of the directing award in the world cinema dramatic category at this year's Sundance Film Festival, this dramatic romance narrative in some respects parallels the dynamics of Ang Lee's Brokeback Mountain from a decade earlier. However, God's Own Country deepens the thematic implications of isolationism in distinctive ways. One of the film's main characters is a young man who is in charge of the family's Yorkshire farm after his father suffered a crippling stroke. The other is a Romanian migrant who appears during the most critical time of the farm's operations. As in so many fictional narratives this year, one of the main characters is landscape and here the often bleak, rainy surroundings of the northern remote stretches serve as a vital storytelling element, especially when a small glimmer of happiness somehow can pierce 'God's Own Country.' The film's other awards include top jury honors from the Berlin International Film Festival and Edinburgh International Film Festival. John Cooper, Sundance Film Festival director, and Alec Secareanu, who played the Romanian migrant in the film, will participate in a post-film discussion.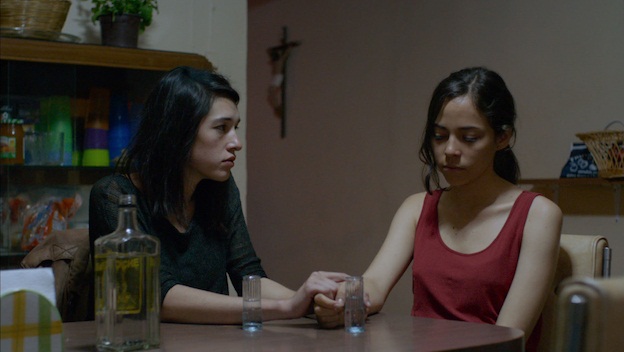 Femme Brutal (Nick Prokesch and Liesa Kovacs, Austria, 2017, 75 mins.) – July 15, 9:30 p.m., Black Box Theatre
Burlesque theater's evolution in the contemporary age is captured effectively in this film about the queer-feminist artists behind the Austrian Club Burlesque Brutal (which performed until 2014 and now is known as Club Grotesque Fatal). Interspersed with performance clips where there is no nudity but the sexuality is framed in caricatures are interviews with the artists who describe their own coming out, particularly in accepting their own bodies and in revealing themselves on stage.
The screening opens with the short film Handsome Girl (Matthew Smith, U.S., 14 mins.), about two friends traveling from Los Angeles to Berlin to launch their musical project, amidst the tempting interferences of social media communication apps including Snapchat and Tinder.
The Untamed (La Región Salvaje) (Amat Escalante, Mexico/Denmark/France, 2016, 100 mins.) – July 15, 10:30 p.m., Jeanne Wagner Theatre
Mexican cinema percolates with many films that take artistic risks in pushing and blending genre boundaries. The Untamed is a fascinating example of the classic sense of costumbrismo of the Mexican Bajío region being blended in with the sort of science fiction that animates stories of H. P. Lovecraft. The appearance of the mysterious Verónica transforms the lives of Ángel, Alejandra and Fabián, a nurse practitioner and Alejandra's brother, with a secret accessed in a cabin located in the middle of a forest. The film has earned at least two awards: Austin Film Fest and Venice International Film Festival (Silver Lion for Best Director). The film goes into theatrical distribution the week after the festival.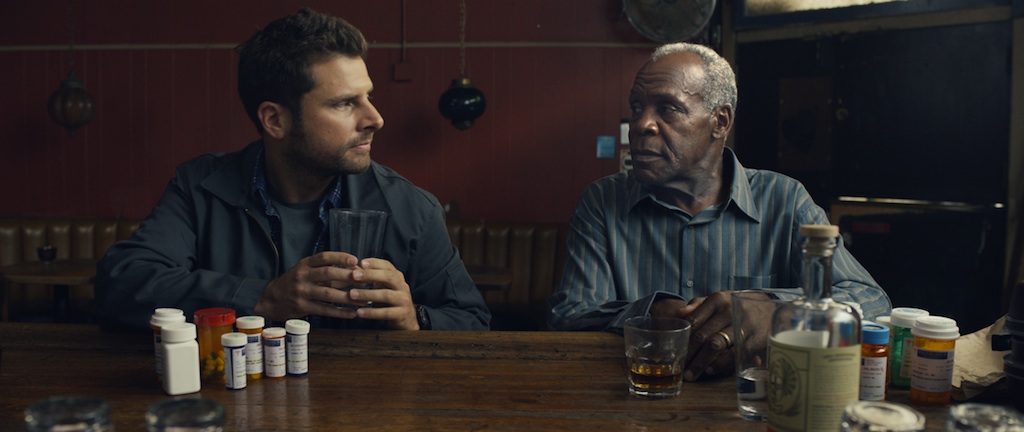 Free Cece (Jacqueline Gares, U.S., 2016, 87 mins.) – July 16, 10 a.m., Black Box Theatre
With executive producer LaVerne Cox, Gares brings to the screen the story of Cece McDonald, a transgender woman of color, who served 41 months in a prison with male inmates after pleading guilty to second degree murder charges. McDonald claimed that she acted in self defense during the attack when she and others were assaulted outside a bar. As Marc Lamont Hill noted in his award-winning article in a 2012 issue of Ebony magazine, "At the same time that Black transgender people are unfairly targeted by police, acts committed against them are typically rejected by law enforcement. Every day, victims of transphobic violence are ignored by police or treated in ways that only exacerbate the situation. This is often due to the belief among law enforcement that transgendered people deserve the violent acts committed against them. As a result of this belief, police are often openly hostile to transgendered victims." Chris Wharton, a local family law, criminal defense, and LGBTQ advocacy attorney, will participate in a post-film discussion.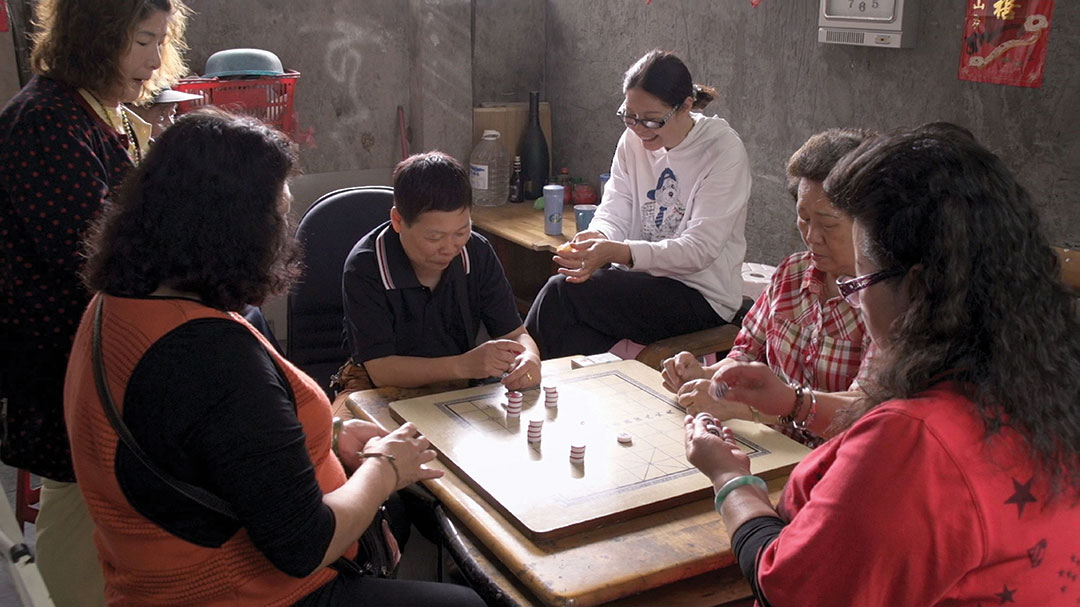 Pushing Dead (Tom E. Brown, U.S., 2016, 110 mins.) – July 16, noon, Jeanne Wagner Theatre
The premise of this fictional comedy is familiar for many Americans trying to make sense of the bureaucracy when it comes to health care as well as for those who are HIV positive and wonder if they can find meaningful romance or lasting love. A writer living in San Francisco who has been HIV positive for more than 20 years runs into an unexpected snag with his health insurance, which covers the expensive medications he must take regularly – all because of a birthday gift check from his mother that he deposited in his bank account and now exceeded the maximum allowable income for his coverage. The film has done well on the festival circuit, winning at least 14 awards on the major festival circuit. Audiences will enjoy the appearances of veteran actors Danny Glover and Khandi Alexander.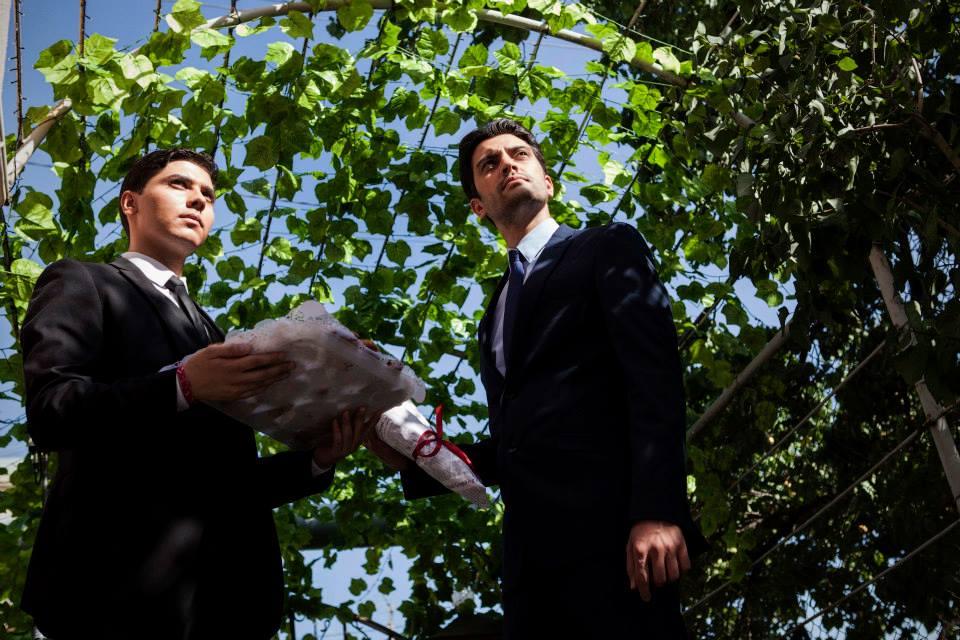 Small Talk (Ri Chang Dui Hua) (Hui-Chen Huang, Taiwan, 2017, 88 mins.) – July 16, 12:15 p.m., Black Box Theatre
While the film's pacing could be compacted in some moments, Small Talk opens a cultural perspective that will surprise Westerners. The film stands out as an intimate first-person documentary, given that in countries like Taiwan the questions of unconditional love and support would never be posed directly to parents in a revealing way. Intimate in every sense, the film chronicles the director's attempts to understand why her elderly mother (a lesbian who has made her living by being a Taoist priestess) has seemed so distant in family affections. The film has garnered several honors, including best documentary at the Berlin International Film Festival of 2017 and outstanding filmmaking at the Nashville Film Festival.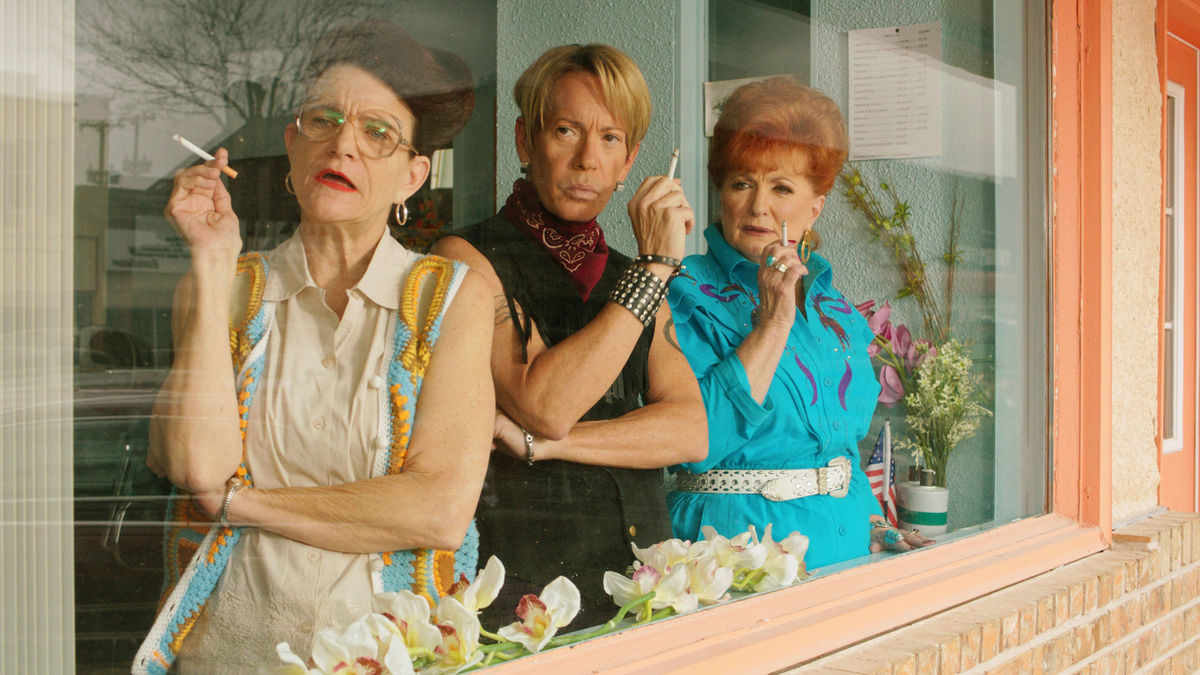 Apricot Groves (Pouria Heidary Oureh, Armenia, 2017, 78 mins.) — July 16, 2:30 p.m., Black Box Theatre
This year's festival presents several films with settings and cultural dynamics that often are not featured in LGBTQ cinema. In his directorial debut with a feature-length film, Oureh, whose background is Iranian and Armenian, sets his fictional narrative with Aram, a young man who lives in the U.S. Aram returns to Armenia so he can propose marriage to a woman he met when she visited the U.S. The film's second part leads to a surprising discovery, when Aram travels to the Iranian border for a reason that becomes clear in the film's ending. The story is about the complex intersections of two forms of competing identity: one of ethnic group differences and the other of gendered perceptions about the body. The film has already gained at least four awards on the international film festival circuit and will likely add substantially to that total.
The screening will open with the short film Sisak (Faraz Arif Ansari, India, 15 mins.), about two gay men in Mumbai who meet and fall in love in routine train trips but are unable to say anything to each other, for fear of social and legal repercussions that see homosexuality as not only a taboo but criminal act as well.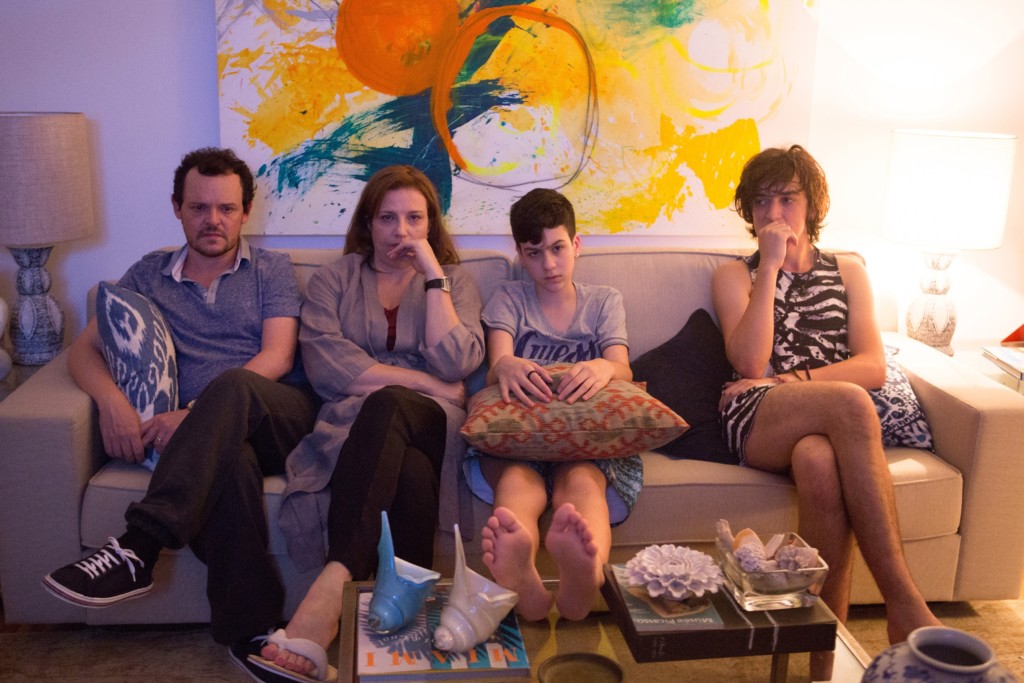 A Very Sordid Wedding (Del Shores, U.S., 2017, 109 mins.) – July 16, 2:45 p.m., Jeanne Wagner Theatre
A guaranteed audience pleaser, which took six awards at this year's FilmOut San Diego Festival, this comedy about sisters who decide to protest an anti-equality rally in their Texas community features a cast of many familiar stars, including Whoopi Goldberg and Bonnie Bedelia. The film has the same characters of Winters, Texas, which was featured in Sordid Lives, a 2000 comedy about a young man coming out to his conservative mother.
Don't Call Me Son (Mãe Só Há Uma) (Anna Muylaert, Brazil, 2016, 82 mins.) – July 16, 4:45 p.m., Black Box Theatre
An original, impressive, visceral take on affirmation and family acceptance, the film focuses on a teenager who is balancing his normal daily routine with the growing inner sense of his authentic self and his fluid sexuality. However, his life is thrown into upheaval when he learns that as an infant he was stolen from the maternity hospital ward. Visually, the viewer is drawn directly into these conflicts of identity and space, particularly in the scenes when the teen is reunited with his biological family and in a family outing at a local bowling center. One of the most interesting character relationships in the film is the one between the teen (Pierre/Felipe) and Joca, his younger biological brother, who is intuitively empathetic to his older sibling's unique circumstances. Another fascinating choice Muylaert made was to use the same actor to portray the two prominent mothers in the film. All of the actors realize their roles in convincing form. It highlights the high quality of fictional narrative that embodies this year's festival. The film has at least four awards, including a jury prize at the 2016 Berlin International Film Festival.
The screening will open with the short film Dusk (Jake Graf, U.K., 15 mins.), a narrative portrait of Chris Winters' life facing hatred and discrimination in cisgendered, heterosexual 1950s England.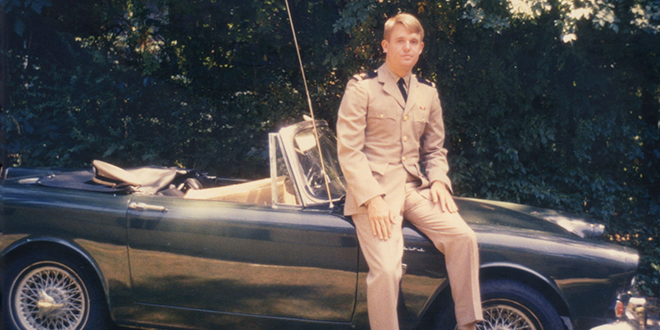 The Untold Tales of Armistead Maupin (Jennifer Kroot, U.S., 2017, 90 mins.) – July 16, 5:15 p.m., Jeanne Wagner Theatre
On the heels of the recent news that Netflix is developing a new installment of the author's famous Tales of the City series, this outstanding documentary chronicles Maupin's life in precisely the same tone that has appealed to so many readers of his fiction. There are many significant details about Maupin who did not emerge from the closet for good until he moved to San Francisco to take a job with the Associated Press and even then he waited four years before being out completely. In his literature, he was one of the first writers to take on the AIDS epidemic. Maupin is unreserved, candid and refreshing in his appearances throughout this highly recommended film. The film has earned at least three awards on the festival circuit, including an audience award for documentary spotlight at this year's SXSW Film Festival.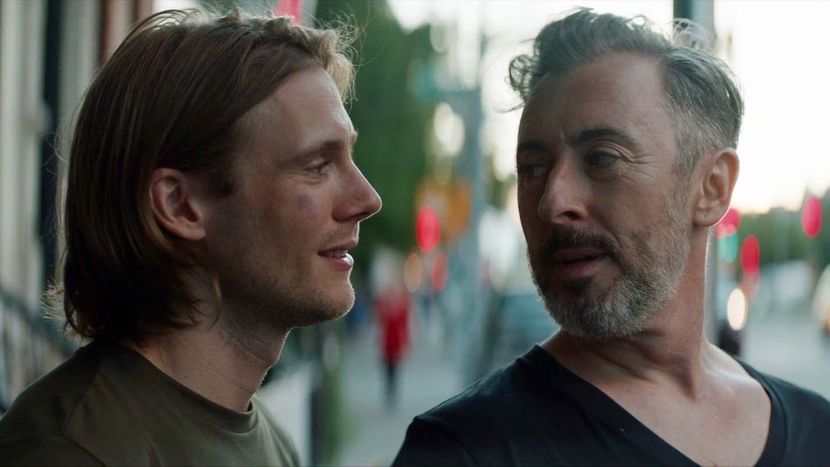 After Louie (Vincent Gagliostro, U.S., 2017, 100 mins.) – July 16, 7:30 p.m., Jeanne Wagner Theatre, Closing Night Screening
One of the most recently released films that is just finding its groove on the festival circuit, After Louie features an intergenerational couple, an older former AIDS and gay rights activist (played by Alan Cumming) and the younger companion (played by Zachary Booth), who does acknowledge how his elders paved the way for his generation to enjoy the benefits of their activism. The film's narrative is carried by the dramatic tension of the older man's guilt about having survived while his peers died and the young man's attempts to help his lover appreciate the contemporary image of gay society.