Fake realities will create fake humans. Or, fake humans will generate fake realities and then sell them to other humans, turning them, eventually, into forgeries of themselves. So we wind up with fake humans inventing fake realities and then peddling them to other fake humans. – Philip K. Dick, I Hope I Shall Arrive Soon (collection, 1985, Doubleday)
When Maxim Pozdorovkin set out to make Our New President, a film about the Russian media propaganda campaign and the 2016 U.S. presidential campaign, he wanted to make it, as he describes, "fake enough to be frighteningly true."
As he amassed a gargantuan archive of clips from various Russian broadcast media outlets such as Russia-1, Russia Today, and the formerly independent station, NTV that had circulated widely and repeatedly on many social media platforms, he put out a small sampling of his discoveries in a short film last spring on the Field of Vision web platform that also screened at DOC NYC 2017.
With a distinct flair for journalistic irony and classic satire, Pozdorovkin shows how the Russian country was overjoyed at the election of Donald Trump – "our new president," echoing an observation film editor Matvey Kulakov made when he returned to the U.S. after visiting his mother in Russia, following the 2016 election.
Within a few minutes, the viewer will be guaranteed to switch between laughing heartily and gasping with jaw-dropping effect as they follow what unfolds on the screen. A Russian commentator says, as raises a glass of champagne from Crimea, "America is ours! Like Crimea, America was taken politely and peacefully." He tells Russian viewers that American liberals are "deleting their web posts in panic … But we've tracked all their moves."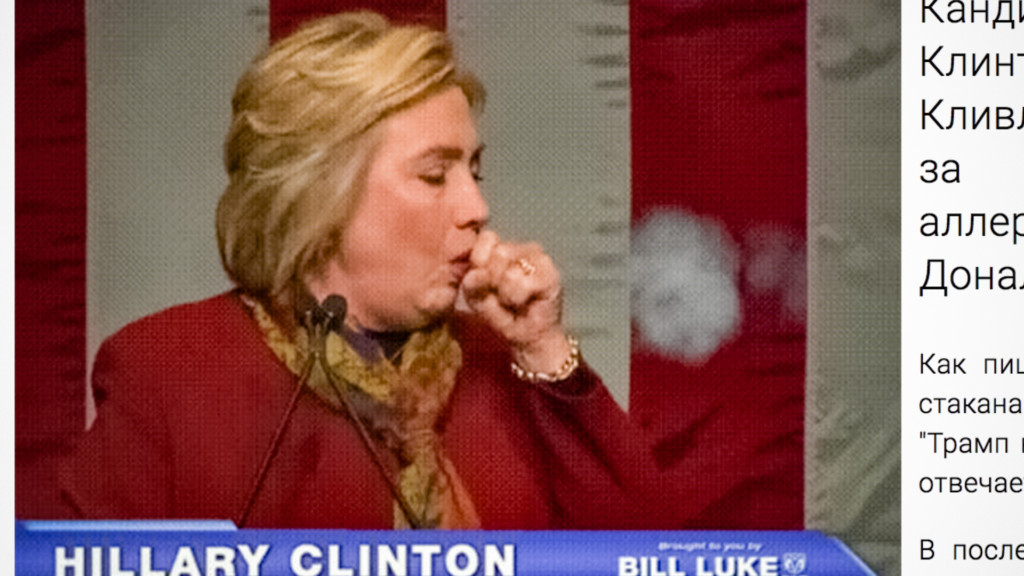 As Pozdorovkin explains in a phone interview with The Utah Review, not one word of the content is true. A Russian reporter hails Trump as "a simple kid from Brooklyn – a troubled teenager" who resembles Uncle Sam and epitomizes the ideal of the American Dream. A scientist shares his belief that the new American president is descended from Russia's founders. Showing video of Trump's meeting with then-President Obama after the election, a Russian commentator observes that "Trump was composed like an English lord [while] Obama waved his hands like he was in the jungle, touching Trump and giving absurd advice." Russian newscasts suggest that there is a real danger the new president will be assassinated before his inauguration.
A fascinating film about media and propaganda, the feature-length version of Our New President (A Third Party film presented by Impact Partners) premieres today at Sundance 2018 in the World Documentary Competition category. Geralyn Dreyfous, co-founder of the Utah Film Center and co-founder of Impact Partners, is one of the film's executive producers.
Pozdorovkin says the feature-length version of the original short is even "more insane, ridiculous and satirical." It includes Russian clips incorporating the 2016 scene of Hillary Clinton in a coughing fit, just days after appearing to collapse as she was escorted to her car after events commemorating 9/11. The film ends with a meeting between Trump and Russian President Vladimir Putin.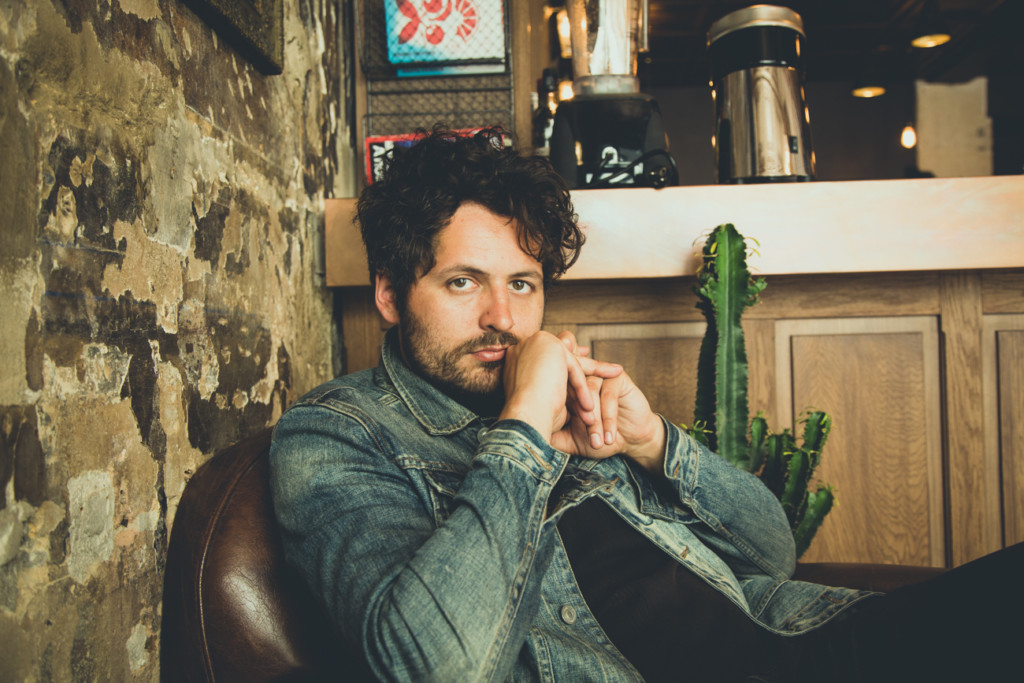 He weaves a cinematic documentary dialogue of Kremlin-directed news segments interspersed with clips and commentary from random Russians in the streets and their homes and how they interpret the news they have seen. A young boy with 'Trump' written on his arm jumps up and down frantically in front of the television, expressing his admiration for the new president. A man wearing what appears to be a tin-foil hood that covers his face wants to come to the "general party," meaning the Jan. 20, 2017 inauguration. Another uses anti-gay epithets as he praises the new president for his willingness to remove any public statements or proclamations for LGBT groups. As Pozdorovkin explains, "there is not a single true statement" in any of the clips shown.
He says the simplest synopsis for his film is "epistemological nihilism," taken from a phrase in a Dec. 22, 2017 article written by Jackson Lears, a Rutgers University professor of history, which was published by the London Review of Books. Often characterized as one of the most extreme forms of skepticism, epistemological nihilism is premised on acknowledging that all knowledge has the possibility of being untrue or of being unable to be confirmed as true. Postmodernists had argued that it had become untenable to trust what we believed to be as the knowledge of our past. More recently, the phenomena of fake news, which challenges the idea of trusting just how well we know the present, and fake crises borne of manufactured outrage that disrupt and make us inattentive to deciding how to solve the issues and problems for the future add to this force of epistemological nihilism. Thus, Pozdorovkin rightly frames the amusing horrors of the blurring lines between the idea of an individual truth and the truth of a herd mentality, and the exercise it represents in the struggle for political control and power.
Thus, the film's most substantial weight comes in the eye-popping awareness for American media consumers about the dangers of complacency and the insidious masquerade of media as propaganda. Pozdorovkin completed his Ph.D. at Harvard in 2012 with a dissertation about rise of khronika – newsreel production – in the first ten years of the Soviet republic, covering 1918 to 1928. As he summarizes in his dissertation, "Khronika asks what it was that film learned to express during the first tumultuous decade when documentaries ceased to be windows onto a world and become the active interpreters of the reality captured by motion picture cameras."
Pozdorovkin, an active filmmaker with an eclectic range of projects and topics at hand, still hopes to turn his dissertation into a book. As he noted in his dissertation, the questions he raised about early Russian media propaganda are even more relevant in the current age of new media and big data. Just as khronika evolved into extensive, more complex formats that served new options for its sociopolitical uses, he sees similarities in the rise of transmedia platforms and the access of inexpensive video technologies. As he noted, "The mania of the information age has been for production and dissemination rather than for synthesis and organization. A Russian formalist would argue that we are currently going through another epoch that emphasizes the raw material over the construction. The proliferation of user-generated content, often unedited and presented as a raw record, supports this view."
This is Pozdorovkin's third Sundance film in five years. Pussy Riot: A Punk Prayer won a special jury prize in 2013 and The Notorious Mr. Bout screened in the following year. In 2016, he directed a 39-minute short film, Clínica de Migrantes: life, liberty, and the pursuit of happiness, an original HBO documentary. The film focused on undocumented immigrants who are patients at a nonprofit, volunteer-operated health clinic on the south side of Philadelphia. The film garnered four film festival awards including honors at Telluride Mountainfilm Festival, Palm Springs International Shortfest and Full Frame Documentary Film Festival.
The screening schedule for Our New President is:
Thursday, Jan. 18, 6:30 p.m. – Egyptian Theatre, Park City
Press: Thursday, Jan. 18, 7 p.m. – Holiday Village Cinema 4, Park City
Friday, Jan. 19, 9 a.m. – Temple Theatre, Park City
Friday, Jan. 19, 6 p.m. – Sundance Mountain Resort Screening Room, Park City
Saturday, Jan. 20, 11:59 p.m. – Broadway Centre Cinema 6, SLC
Thursday, Jan. 25, 9:30 p.m. – The Ray, Park City
Friday, Jan. 26, 3 p.m. – Temple Theatre, Park City
For more information about Sundance screenings and ticket information, see here.