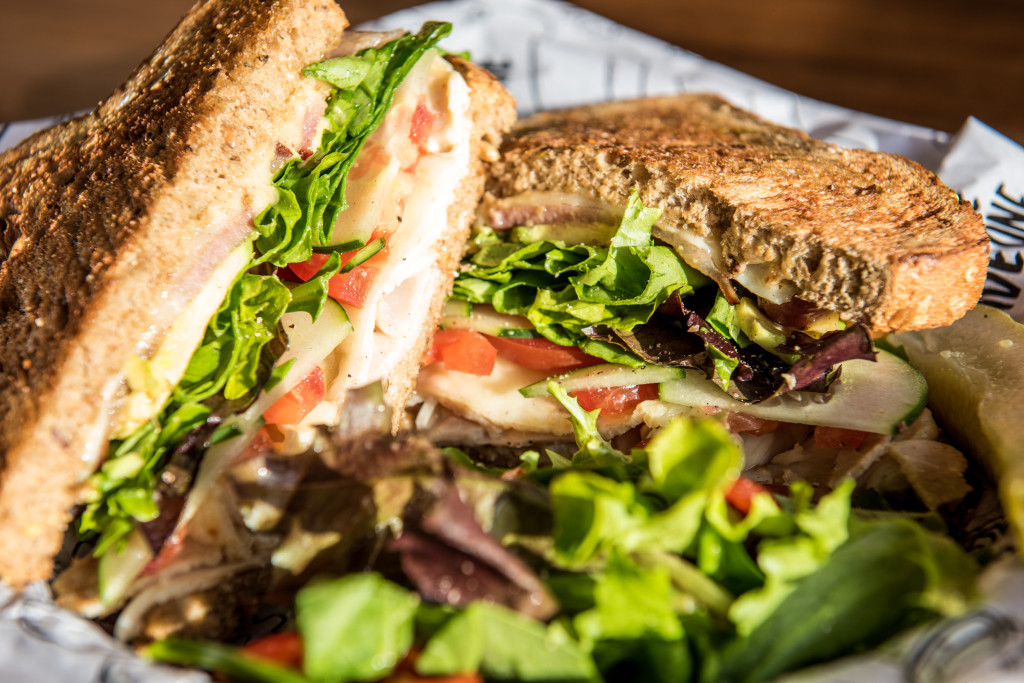 To say Even Stevens' sandwiches are good is an understatement. Couple that good food with a conscience and a mission of changing their community, and you have something great. For every sandwich sold at Even Stevens, another is donated to a local non-profit helping to end hunger in the community. But the company is so much more than that, and they are not afraid to dream big. They hope to grow beyond Utah's borders and bring their take on giving back, to the masses.
The concept of giving back a sandwich for a sandwich is the brain child of owner Steve Down. With the help of his son, Trevor, and his forward-thinking roommates Sara Day, director of community engagement and creative director Jamie Coates, the menu was developed along with a mission.
"We focus on the food, first and foremost," said Coates, "then on cause and our commitment and 'place' -being our local communities." Last month, the downtown store alone donated 7,433 sandwiches through their local non-profit partners. To date, Even Stevens has donated an astounding 57,421 sandwiches.
One of the non-profits to receive generous donations from Even Stevens is The Good Samaritan Program on 347 East South Temple. According to Kimmy Shore, assistant director of the program, they give out 300-600 sack lunches a day, seven days a week.
"We are thrilled to be able to feed people the quality turkey, cheese and wheat bread that is given to us by Even Stevens," said Shore. "It makes a big difference."
The sandwich store with a heart, also prides themselves on having a menu item for everyone. As Coates puts it, the goal is to offer something delicious to everyone in a 'friend group", whether they are gluten-free, vegan, vegetarian or carnivores, the menu isn't lacking.
One of the most popular sandwiches on the menu is the Pot Roast Dip. Made from turkey, not beef as you might expect,  and piled on sourdough bread with Swiss cheese, red onion and jalapeno jelly make locally by Pepperlane Products, the sandwich is a moist and flavorful treat that does not require au jus for dipping, but you will want to dip a few bites because the au jus takes it up a notch.
The Sloppy Tina is a vegetarian version of a sloppy joe, made with mushrooms and chickpeas in a tomato-based sauce and the Hummazing Vegan is everything you would want in a vegi sandwich. There are salads, wraps, sides like Hop Tots and Beehive Baked Mac and the staff has even gone the extra mile and paired local craft beers with their menu items to take out any guess work. Breakfast is served all day and Sunday brunch includes all you can french toast and live music.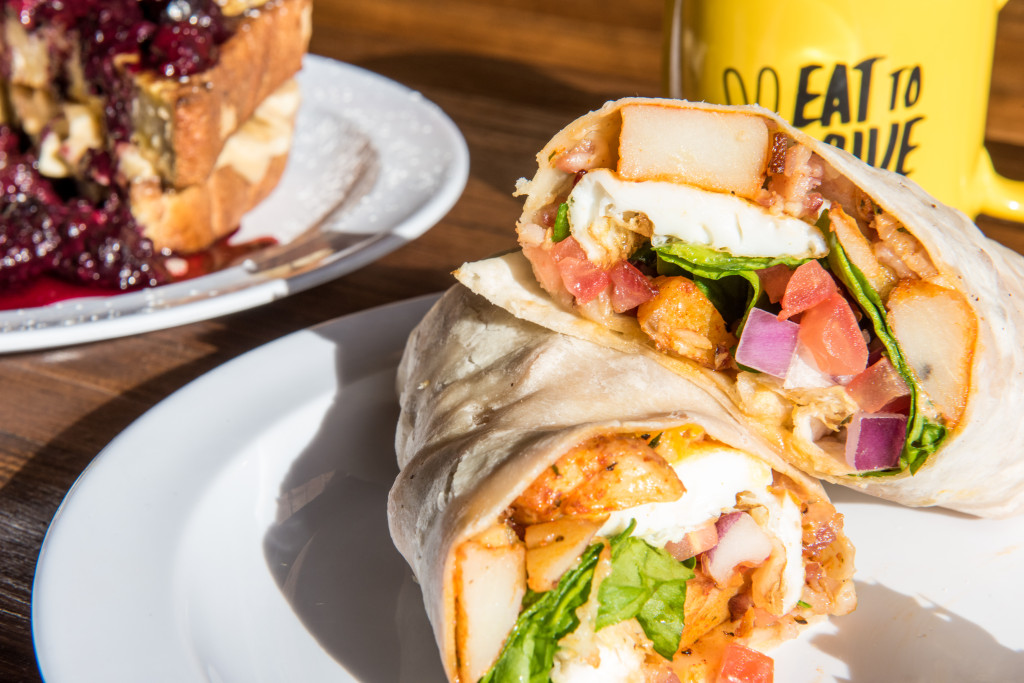 Sara Day is always looking for new and fun ways to engage the community to help with not only their cause but others as well. On April 19, Even Stevens will be hosting their second Of Course event (see information below). This event is yet another way Day and the staff of Even Stevens utilize the local foods and talents of their community while also raising money for a local group or cause. Tickets are $35. 
Of Course is an evening of food, friends and getting together.
The evening will consist of a six-course meal from local favorites Pallet, Even Stevens Sandwiches, Sweet Lake Limeade, Chef Joshua Hoellein, Chef Tom Call and Chef Katie Weinner. Each of these talented chefs brings a different creative flair to the table that should make for a tasty and memorable night.
Vinyl Tapestries will be there providing the tunes for this magical evening.
Of Course is a recurring event that focuses on bringing together different chefs in the community to create an evening of food, with the end goal to raise money for a need in the community.
This event's goal is to raise money for Late Bloomin' Heirlooms.
Late Bloomin' Heirlooms, a regular staple at the Downtown SLC Farmer's Market,  is a mini-farm known for over 50 varieties of heirloom tomatoes as well as peppers, eggplant, melons,squash and culinary herbs. In addition to their heavenly grows, they also teach classes about self-reliance in the backyard as well as preserving heirloom seeds for future generations. Their West Jordan garden has provided the classroom for seed saving events and celebrations. They have also enjoyed teaching about market gardening and heirlooms at the Diversified Agriculture Conference, elementary and culinary arts schools, as well as church groups.