EDITOR'S NOTE: This is the first of a two-part series about Torrey House Press marking its 10th anniversary. Part II presents a roundup of reviews from some of THP's recent releases in 2019 and 2020.
Of all the impressive developments in the Utah Enlightenment of the last 10 years, the broadest and most consequential is the emergence of Torrey House Press (THP). Marking its 10th anniversary, this publishing house has grown enormously from its modest original goals, which had focused on a print-on-demand publishing model starting with three novels.
Today, it is plainly evident just how much THP is spreading its roots beyond Utah and the Intermountain West. Its literary canon amplifies the sociopolitical and sociocultural causes of ecological and conservation movements, the rights and leadership of the Native American and Indigenous nations, the challenges of climate changes, the political activism associated with the protection of public lands and their ancestral and historical integrity and the multidimensional sense and identity of the natural place we call home. THP's catalog exemplifies a fully informed, genuine commitment to diversifying the story-telling voices in Utah, the Four Corners, the Colorado Plateau and the Intermountain West, by representing new and veteran authors in a spectrum that traverses fiction, nonfiction, essays, poetics, history and creative blends and cross-fertilized expressions. Publishers, boutique and large, could benefit from exploring THP's formative trajectory along with how THP's principals have cultivated a dynamic mission of diversity.

Ten years ago, the press was launched from its headquarters at the home of Mark Bailey and Kirsten Johanna Allen in Torrey, Utah, not far from the Capitol Reef National Park. As The Utah Review noted in a 2015 feature marking THP's fifth anniversary, "Always passionate lovers of literature who saw its power to guide the predominant aesthetics about the West's natural beauty, Bailey, who had retired after a long successful career in investment management from Wasatch Advisors, and Allen, whose background included being an analyst of public health data, were astute about leveraging properly the benefits of the psychic income they have gained from these freshly established relationships."
MOVE TO NONPROFIT
Taking risks is innate to THP's culture. Shortly after its fifth anniversary, THP became a nonprofit publishing house and the impact unquestionably has been significant, in the most encouraging sense. "At the time,we didn't know what that would mean," Allen, who serves as publisher and editorial director, says. "We didn't know the road ahead."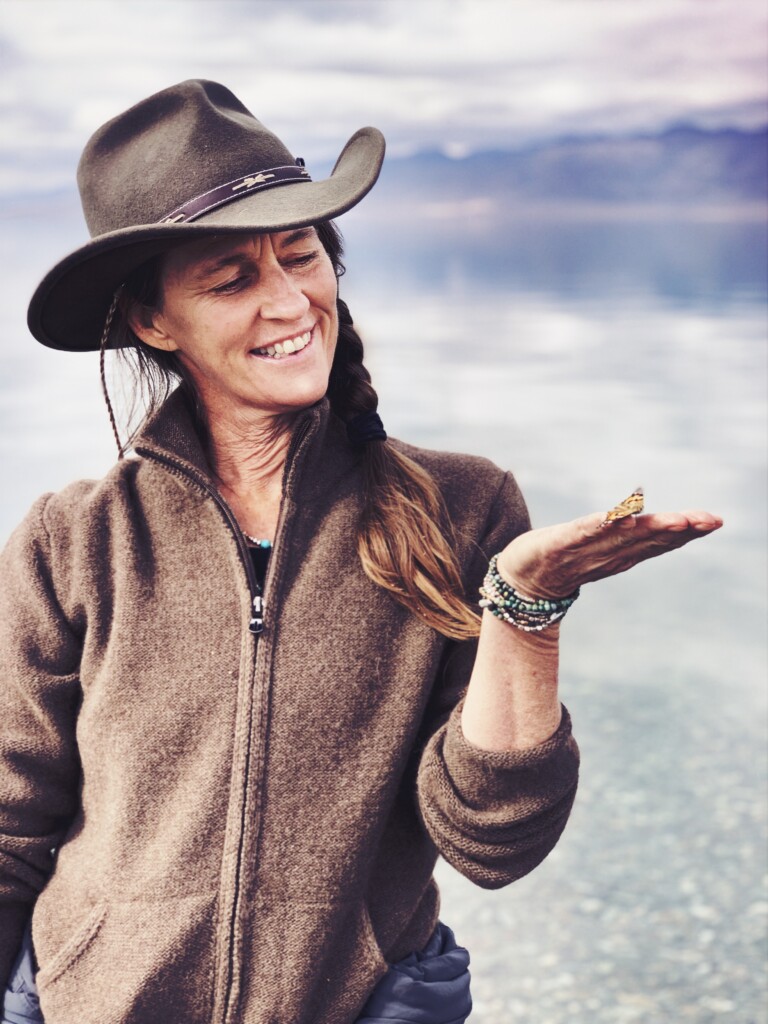 However, as Allen recalls, it was the right moment for THP to expand its circles and push the boundaries to reach deeper into the conversation. Aspiring to its goals of intertwining arts and advocacy and culture with nature and conservation, THP could secure funding from Utah Humanities, the National Endowment for the Arts, the National Endowment for the Humanities, Salt Lake County ZAP (Zoos, Arts and Parks) program, Utah Division of Arts and Museums and The Nature Conservancy, to name a few. "We are an arts organization — certainly, a richer organization than we were five years ago," Allen adds.
"The move to nonprofit really challenged us to expand our partnerships," Anne Terashima, editor, says, adding that this opened up grassroots collaborations with groups such as Southern Utah Wilderness Alliance (SUWA) and HEAL Utah. Therefore, THP's community engagement now is accomplished with activities across all sections of Utah and even into southwestern Colorado, near the Four Corners.
From the outset, THP has leveraged practically every relationship it has established. These have included independent booksellers along with a national consortium for book sales and distribution that have become dynamic marketing channels for small independent publishers. Prior to moving to a nonprofit structure, one of THP's earliest, most visible successes came with Charlie Quimby's 2013 novel Monument Road. As The Utah Review highlighted previously, the novel, marking Quimby's debut, proved captivating in dealing with the issues of suicide and depression from a perspective directly connected to the spaces and places of the West. At BookExpo America, a massive event held annually in New York City featuring more than 800 authors and more than 1,000 exhibitors, THP and Quimby attracted a good deal of positive attention, and, as Quimby noted in his blog at the time, "the announced first printing of one title is 100 times what we've planned to do in the first edition."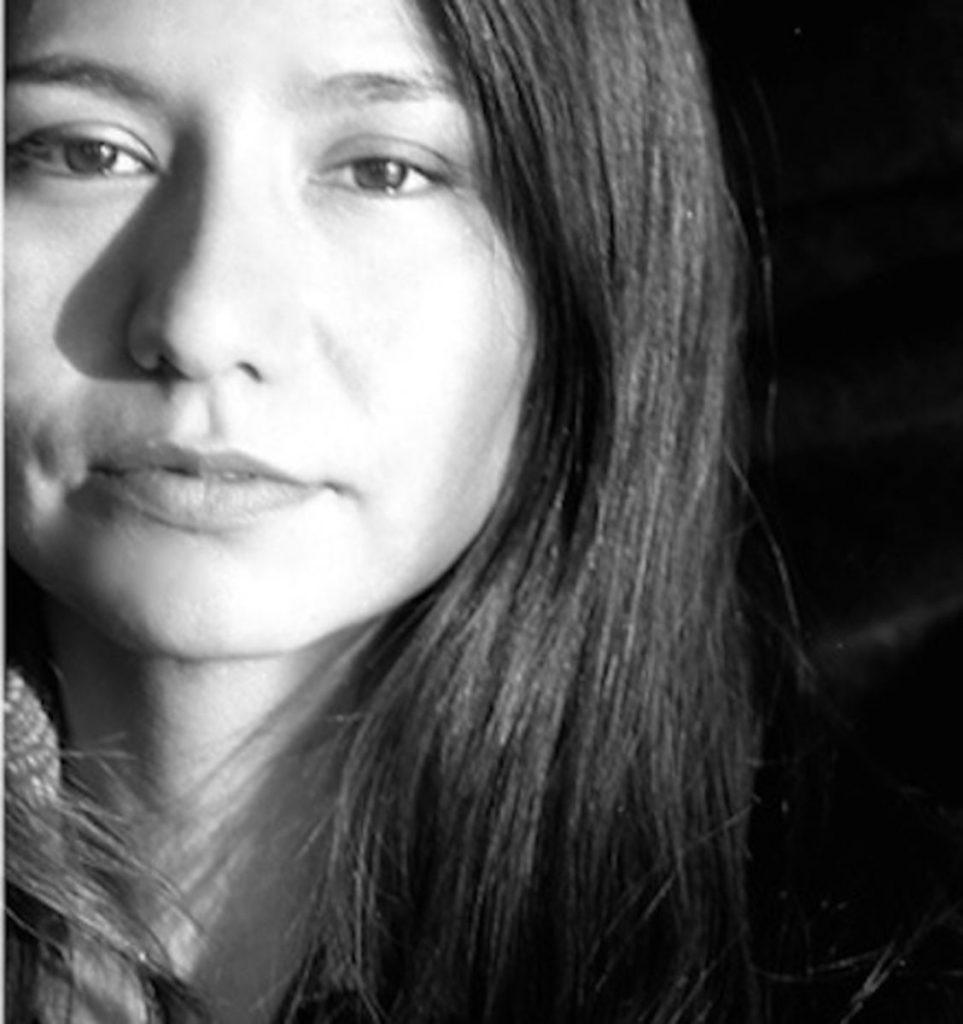 Throughout its existence, THP has responded effectively to the cues in literary and arts sectors to be recognized as a quality regional publisher. Steadily, its catalog has become more and more distinguished for how its books merit respect across the entirety of the continent for the knowledge, relevant experience and expertise authors bring to articulating the issues, stories and events connected to the American West.
NEW VOICES
In 2016, one of the earliest signs of the potential for THP's new nonprofit vision occurred as THP launched a Kickstarter campaign to augment the production costs of the book titled Edge of Morning: Native Voices Speak for the Bears Ears, an anthology of essays, fiction and poetry by at least 15 Native writers. The project was coordinated with representatives from the Bears Ears Inter-Tribal Coalition as well as conservation groups, including the Grand Canyon Trust, Utah Diné Bikéyah, and Southern Utah Wilderness Alliance. The campaign raised $19,720 from 261 backers, well above its original goal of $18,000.
A prominent national journalist, Jacqueline Keeler, a Navajo/Yankton Dakota Sioux writer from Portland, Oregon and co-founder of Eradicating Offensive Native Mascotry, creators of Not Your Mascot, served as editor of the book. The book's publication was timely, as it coincided with the efforts culminating in former President Obama's proclamation designating The Bears Ears National Monument in late 2016.
Edge of Morning highlighted that literature does not have to be a secondary role player, sitting on the sidelines in the realm of activism. A companion chapbook published earlier had been shared with members of Congress and Obama administration officials: Red Rock Testimony: Three Generations of Writers Speak on Behalf of Utah's Public Lands. In its initial form, edited by Stephen Trimble, it was a chapbook anthology of literary testimonies from 34 writers about the Red Rock Canyon country in southern Utah and the proposed Bears Ears national monument. It was later expanded into a trade paper format as a 223-page volume (Red Rock Stories).
As noted in 2016, Edge of Morning and Red Rock Stories are books of advocacy steeped in a collective human literary voice far removed from bureaucratic jargon but yet both still contextualize the facts and evidence for preserving the lands. These were momentous steps demonstrating how THP's literary mission had become an essential catalyst focusing and shaping the critical objectives of building awareness and directing coalitions. Furthermore, as Keeler said in a 2016 interview with The Utah Review, "Native American writers are pushing language in a different way. And this reflects our native culture in which our leaders do not communicate as authoritarian but in a very egalitarian way. Our leaders do not dictate but speak through their mouths. They speak to the hearts and minds of the people, always mindful of their responsibilities to history."
Keeler's comment from four and a half years ago is even more relevant today, as examples in this anniversary retrospective indicate. As editor of the Native-led Pollen Nation magazine, she has brought much critical attention to many issues, including the problems of Pretendianism — that is, those who falsely claim an ancestral Native American or Indigenous identity. It is not a casual concern, as Keeler has convincingly explained: Pretendians have profited and empowered themselves in the issues that most directly affect Native Americans, who are, in turn, compromised significantly in their own efforts to advocate for themselves. In one of the most anticipated THP releases slated for early 2021, Keeler has completed a new book, Standoff: Standing, Rock, the Bundy Movement, and the American Story of Sacred Lands. She weaves through two of the most definitive episodes in recent times — the Bundy takeover of Oregon's Malheur Wildlife Refuge and the Standing Rock Sioux Tribe's standoff against the North Dakota oil pipeline.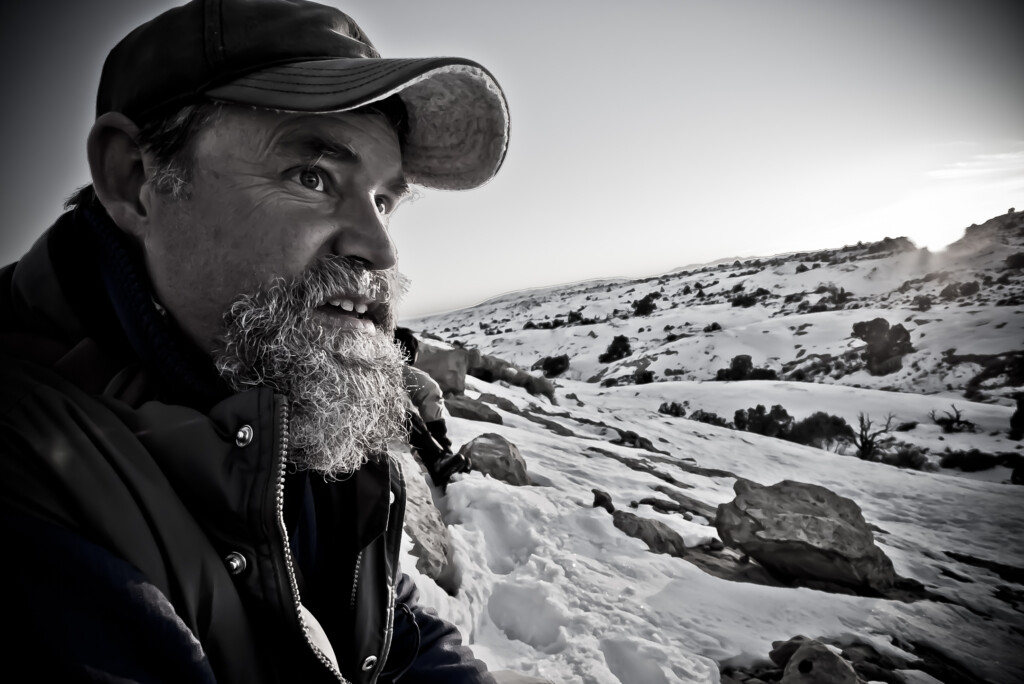 The cumulative impact of Edge of Morning and Red Rock Stories emboldened THP's expansion in breadth and depth of sociological perspectives. In 2018, Amy Irvine's Desert Cabal: A New Season in the Wilderness signaled that the literary saints of great Western writers in the realms of ecological thinking and nature's preservation, represented overwhelmingly by males in terms of visibility, could be judged rigorously and critically without discounting the legacy value of their work. Irvine's book coincided with the 50th anniversary of the publication of Edward Abbey's Desert Solitaire: A Season in the Wilderness, a creative nonfiction book serving as a witty autobiographical memoir of his experiences in Utah and Arizona as well as his usual penetrating defense of protecting the wilderness.
While others, especially outside of Utah, dabbled in the expected hagiography associated with such anniversary commemorations, Irvine, a seventh generation Utahn, offered a counterpoint to the ritual of veneration by updating Abbey's message, bringing forward concerns about immigration reform, public lands protection, climate change and equality not predicated on binary identities. As she wrote, "I'm admiring, but not star-struck. You got some things right, but you got other things wrong. Like calling the desert 'Abbey's country'! Can you imagine, in my own book about Utah, if I had called it 'Amy's Country'? I could have justified it; my family has been here for seven generations and counting. Yet even with such credentials the clan of my surname doesn't get to call it ours—because it's all stolen property: whatever the forefathers didn't snatch from the regions' Native Americans on one occasion, they took from Mexico on another. But that's what the white man does. He comes in after the fact and lifts his leg on someone else's turf. You, sir, were no different."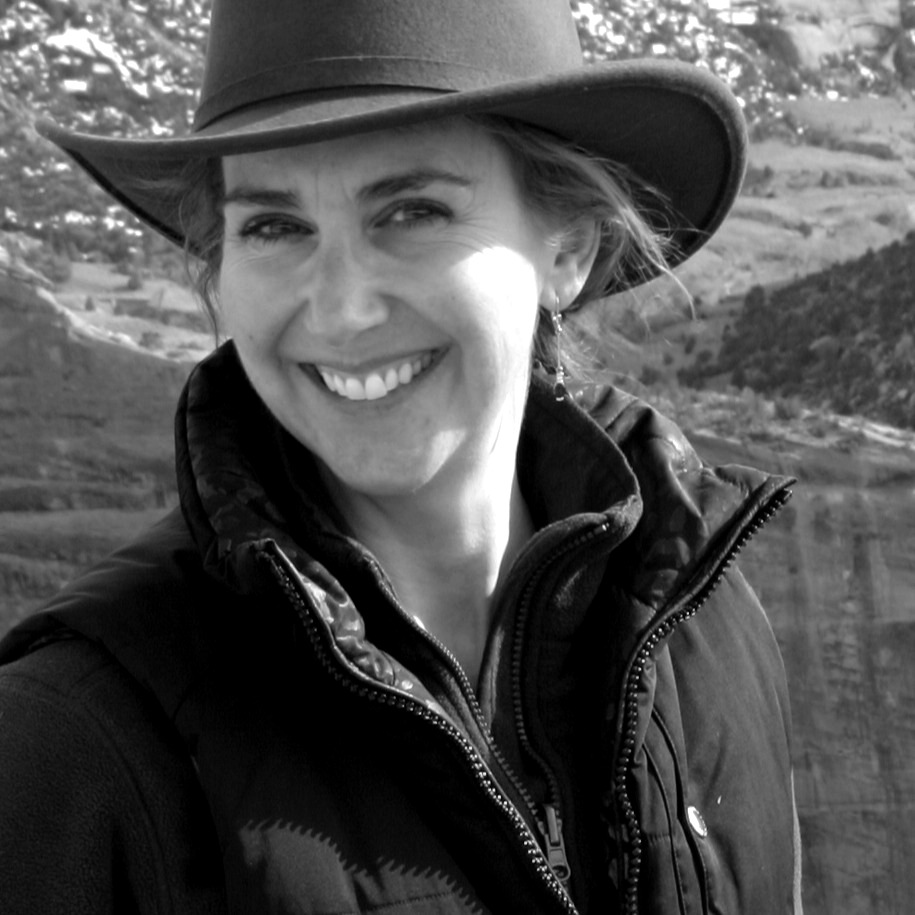 EXPANDING THE CATALOG
In fact, THP's fiction offerings consistently push the boundaries to captivating reconsiderations of conventional tropes, memes and images of story-telling in the American West, which often had served the purpose of singing praise to Manifest Destiny. In addition to Quimby's Monument Road, Braden Hepner's Pale Harvest and Mary Sojourner's 29 set the bar for subsequent releases that encouraged writers to explore previously unconsidered intersecting matrices of social, cultural and political issues that are embedded in the place of nature in which stories are set. Informing as much as entertaining the readers in stories dealing with these issues, Scott Graham's National Park Mysteries Series (now with six titles available) have sold the best as e-books among THP's fiction offerings. Trade paper sales have been excellent, as well, for Quimby's Monument Road, The Ordinary Truth by Jana Richman, and 29.
The author's bench is impressive in the THP catalog among all categories, including its newest writers. Among the 2020 releases is A History of Kindness by Linda Hogan, a Chicksaw poet, essayist and novelist who was a faculty member at the Indian Arts Institute and who has garnered numerous honors, including the American and Colorado Book Awards and nominations for a Pulitzer Prize and National Book Critics Circle. Another comes from Betsy Gaines Quammen, whose Montana State University dissertation dealt with Mormon settlement and public land conflicts. She examines the dimensions of early Mormon culture, the history of the Intermountain West and regional politics in American Zion: Cliven Bundy, God and Public Lands in the West.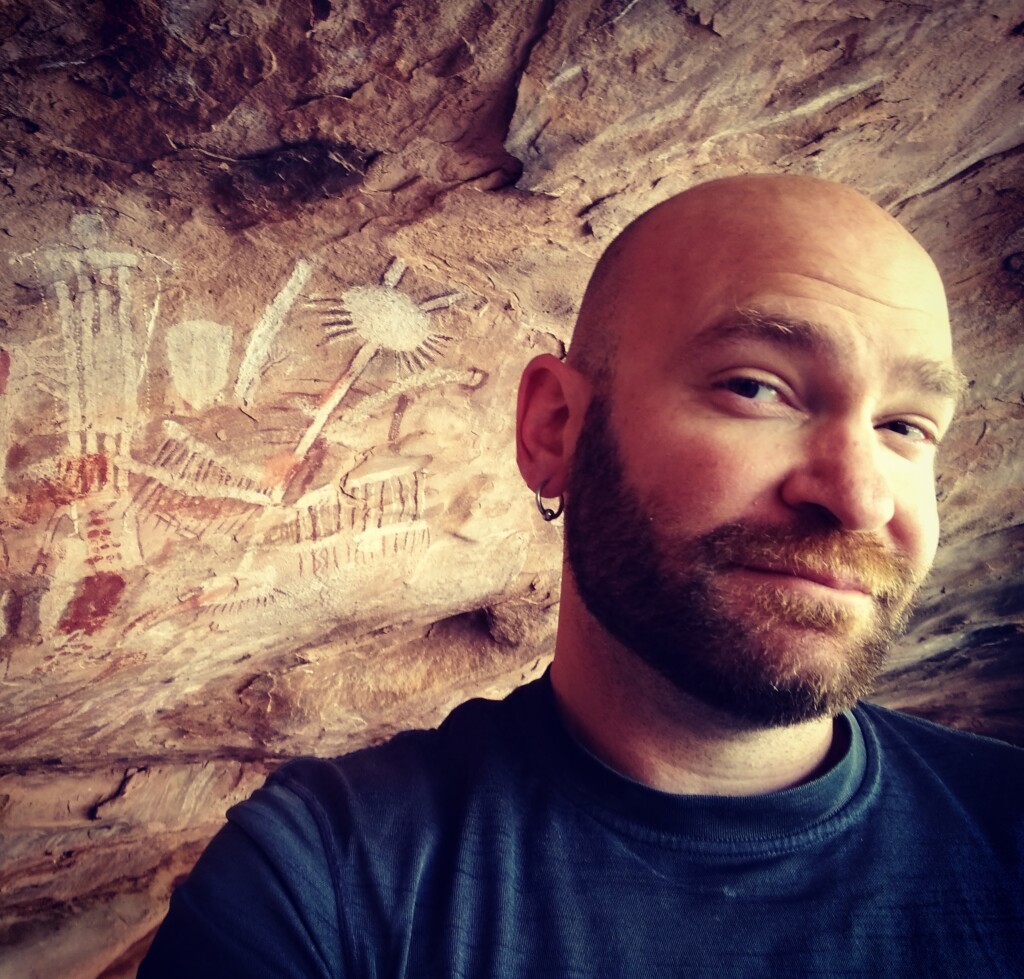 In addition to Keeler, other journalists have joined the ranks, including Zak Podmore (the engrossing Confluence) and Jonathon Thompson (whose 2018 book River of Lost Souls: The Science, Politics, and Greed Behind The Gold King Mine Disaster is on par for public awareness impact with Rachel Carson's Silent Spring (1962), Richard Preston's The Hot Zone (1994), John Vaillant's The Golden Spruce: A True Story of Myth, Madness and Greed (2005) and Michael Lewis' Flash Boys (2014). In its second five years of operations, THP has expanded its catalog —with books available for national distribution in trade paper format and in e-book form accessible anywhere on the planet. Thompson's book ranks in the top five of THP's best-selling releases among the publisher's nonfiction offerings.
The pace of creative momentum has followed suit. In 2019, the press published nine books by accomplished storytellers as well as journalists and activists making their debuts. Last year, THP organized more than 80 free community events with authors, local businesses and partners including Save Our Canyons, Deschutes River Conservancy and the Bears Ears Education Center. THP also has developed new roots, by helping to facilitate the first-ever southwestern community read program known as Four Corners/One Book.
COPING WITH THE COVID-19 PANDEMIC
And, despite the pandemic, THP has switched gears adeptly, using Zoom and other live streaming options to continue community engagement, particularly with its new releases. Among them is Air Mail: Letters of Politics, Pandemics, and Place, featuring letters by authors Pam Houston and Amy Irvine — who, at the time, had yet to meet in person — but who also live on opposite sides of the Colorado Plateau. Their letters, written last spring, touch on their own adaptations to the COVID-19 pandemic as well as their thoughts about presidential politics. The contemporary interest in Air Mail is evident: some 200 people tuned in for an online event featuring the authors, which THP coordinated with Steamboat Books, an independent bookstore in Steamboat Springs, Colorado.
By fall, THP, taking advantage of an extended mild season, was able to move some events outdoors while following the usual pandemic safety protocols, set against the fall colors of the cottonwood trees in southern Utah. Readers in Torrey, at an event at the Entrada Institute, were introduced to a marvelous new release of intellectual history and archaeological thinking, written by a debut author in a refreshing accessible voice — R.E. Burrillo's Behind the Bears Ears: Exploring the Cultural and Natural Histories of a Sacred Landscape. Meanwhile, Houston and Irvine read excerpts of their joint release to an audience outside the Boulder Mountain Lodge and Hell's Backbone Grill in Boulder, Utah.
Throughout the pandemic, THP also has invited authors to its online series That Thing with Features: Hope and Literature in a Time of Upheaval, which posts several times weekly. The posts parallel smoothly with the literary mission and the curated offerings in the catalog while assuring readers and loyal supporters just how indispensable literary expression becomes in coping with and adjusting to the changed rhythms of daily life during a pandemic. Many posts also reflect the tremendous surge last spring and summer in coordinated protests supporting the Black Lives Matter movement and concerns about the integrity and prospects of the presidential elections.
The posts demonstrated how THP's authors adeptly read the relevant tone in the digital living room. Karin Anderson (the author of the 2019 novel Before Us Like a Land of Dreams) explains why white people must lose the "White Savior delusion," along with their "starry-eyed reverence for our intrepid colonizing ancestors." She adds that we must be compelled to do more than comfortably share memes and "pithy one-liners." The following passage also offers an elucidating glimpse into a theme that is anchored in her novel: "My relatives love to invoke old aphorism that those who don't learn history are doomed to repeat it. Maybe so, but that's too simplistic. If we read history with an over-worshipful eye, we insist on repeating it. The stories that make us are awfully hard to unmake, but the real future – the one we can't make out because history gets in the way – is still out there, waiting for our children and grandchildren and beyond – if we're willing to give them new ways of being on a nearly exhausted planet. Every single one of them. We can't lose that dream; we have to stand back, and lean forward, and let it find form."
Regina Lopez-Whiteskunk, a member of the Ute Mountain Ute Tribe of Towaoc and a contributor to Red Rock Stories who also wrote the foreword for Burrillo's new book on the Bears Ears, wrote a post about the yearnings to be in the open air, as the pandemic has meant restrictions, event cancellations and lockdowns. The underlying theme of her post also drives the path in her foreword to Burrillo's book about the timeliness of a healing movement. She focuses on nature's unique propensity for solace and gentleness, offering a moment to remind ourselves about the necessity for patience and empathy during these times. The poetry is exquisite and her cadence leads to this wonderful epiphany: "The deer, fox, stars, mountains, water, and my ancestors have reassured me we will come through this moment as though it was a dream. To heal is a song and drumbeat away, we just need to believe and have faith in the higher power. We are merely beings of this moment with its pandemic, pain, and hope and only the higher power knows what is next. No worries, I give it up to our Creator who will handle in his time. Be patient, kind and gentle to each other."
DIVERSIFYING ITS PRESENCE
THP's catalog is finding roots of interests elsewhere in the country as well. Terashima recalls a conference last year in Tennessee where a book sales representative told her that "your list is really neat." Published in 2019, Craig Childs' Virga & Bone: Essays from Dry Places is a wonderful little book that has garnered mentions throughout the country, including a Boston Globe roundup of New England literary news. THP's circuit runs across bookseller association trade shows nationally and regionally: MPIBA (Mountains & Plains Independent Booksellers Association), PNBA (Pacific Northwest Booksellers Association), NCIBA (Northern California Independent Booksellers Association) and NEIBA (New England Independent Booksellers Association). THP also has established partnerships with bookstores in Utah, Colorado, Montana, Arizona and New Mexico.
The visibility also has been acknowledged with a growing list of awards for THP's fiction and nonfiction offerings. These include the ForeWord Reviews Indie Book Award in Ecology and Environment for Re-Bisoning the West by Kurt Repanshek and The Oasis This Time by Rebecca Lawton (which also received the Nautilus Book Award); 15 Bytes Book Award for Pale Harvest by Braden Hepner; The Legend's Daughter by David Kranes and Tributary by Barbara K. Richardson. THP titles also have been finalists for the Reading the West, Colorado, Oregon, and the WILLA (presented by Women Writing the West) awards.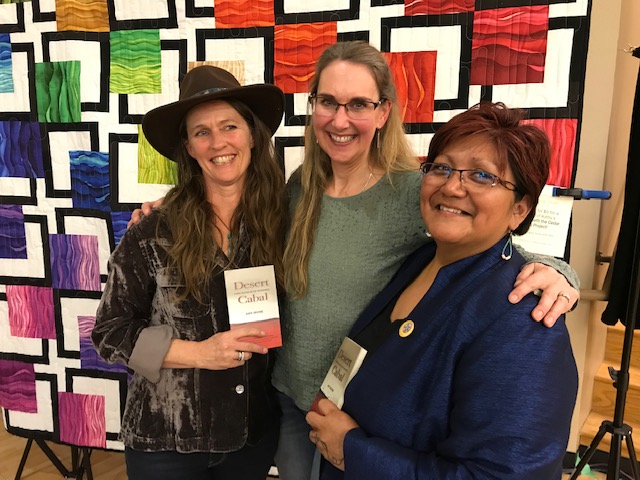 Since THP became a nonprofit, it has been able to publish numerous titles as small books, representing their respective author's special interests and project: Desert Cabal, Virga & Bone and Air Mail, for example. These titles make excellent samplers for readers who are curious about what a regionally centered press such as THP is publishing. That sentiment is reflected in the sales figures for THP's nonfiction offerings. Four of the top five nonfiction releases are small books, including the beautifully styled hardback volume published in 2014, The Story of My Heart by Richard Jefferies as Rediscovered by Brooke Williams and Terry Tempest Williams. The other three are trade paper formats: Desert Cabal, Virga & Bone and Seasons (by the late Ellen Meloy).
Meanwhile, forthcoming THP titles indicate that authors are just as sensitized for articulating how issues such as public lands and their preservation reverberate with sociopolitical and sociocultural significance throughout the country. In addition to Keeler's newest book, THP plans to release Thompson's latest work in 2022, which focuses on the spectrum of issues in San Juan County. This Utah county's representation has a majority of Native American residents and is a pivotal geographical point in the discussion of public and sacred lands, their preservation and ownership. In recent years, Navajo political power has grown substantially. The county commission has seen, for the first time in its history, a Navajo majority being elected for the seats. This came shortly after court rulings had assured that Navajo citizens would have proportionate representation and that their voting rights would be secured. News from San Juan County has attracted the interests of journalists across the country but Thompson's work is expected to underscore how a sparsely populated rural county in the heart of southern Utah has become one of the most compelling signifiers of how these issues overlap and converge.
Of course, as a nonprofit, THP cannot engage in electoral politics at the risk of losing its organizational status. But, no question that personal frustrations with a presidential administration which has insisted on reversing any prior progress on a broad range of issues related to lands, nature, conservation, preservation and the environment have been effectively and properly channeled into stories, essays, investigative histories and poetry. "The slashing of the size of the Bears Ears and the Grand Staircase-Escalante national monuments felt personal," Allen says, "and we had to grapple with how to publish the stories and change the conversation." Terashima adds, "I felt this kind of new sense of urgency to elevate the voices and get these words out there." This also explains why THP has persevered through the pandemic, creating outlets such as its online series of short essays and the publication of books such as Air Mail.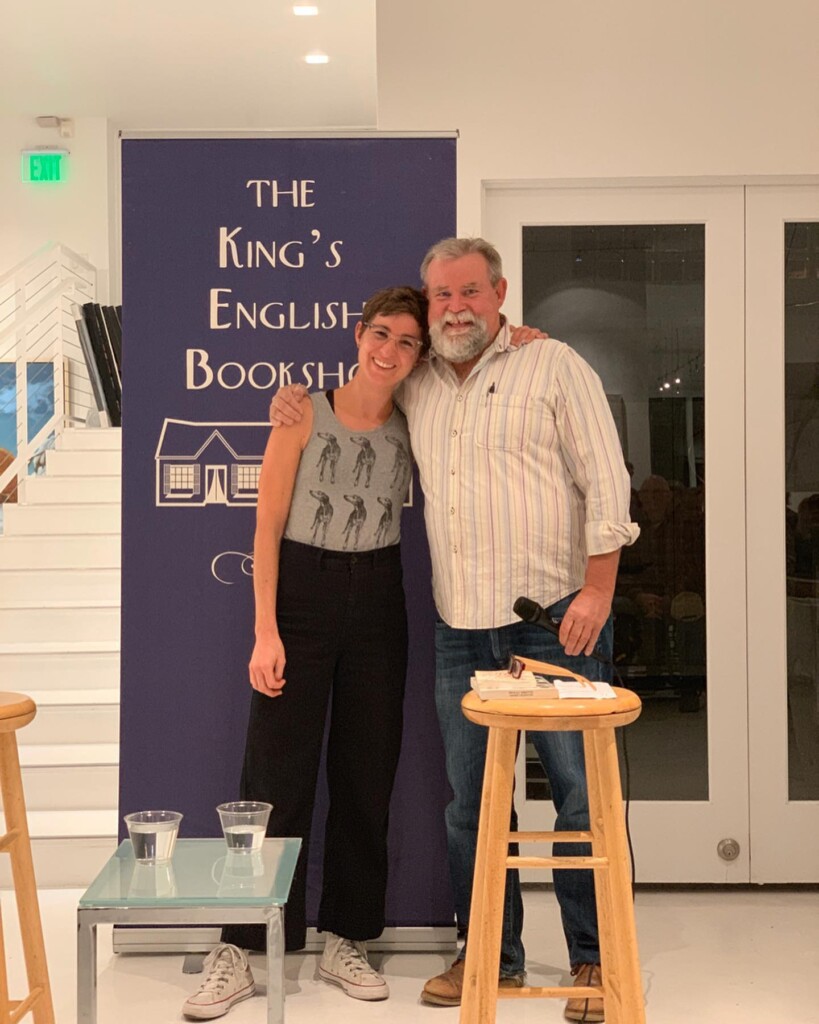 THP's presence continues to become more robust, as the publishing house raises the bar of awareness about the issues that have long been a part of the Intermountain West sociopolitical fabric. A good example comes in the matter and value of Indigenous land acknowledgment, which is more than a gesture of courtesy and respect. In every published book, THP includes the following text on the copyright page: "Torrey House Press offices in Salt Lake City sit on the homelands of Ute, Goshute, Shoshone and Paiute nations. Offices in Torrey are in homelands of Paiute, Ute and Navajo nations." Allen recalls rehearsing a land acknowledgment for an introduction to a program at Southern Utah University in Cedar City with Keeler and Ojibwa poet Heid Erdrich. "Heid walked me through it and she suggested that if there were any leaders in the audience, they should be acknowledged and welcomed to address the audience. Indeed, Tamra Borchardt-Slayton [chair of the Paiute Indian Tribe of Utah] was there and she spoke a little about why she was there." THP's efforts emphasize that land acknowledgment, which has become a more frequent component of introductions at events of all types, should not be treated as a checklist template to complete but instead as a moment to cultivate a substantial, authentic relationship with Indigenous and Native American peoples.
Authors also take these issues to heart. For example, in his National Park Mystery Series (of which Mesa Verde Victim is the sixth novel in the series), Graham relied on Lopez-Whiteskunk and Lyle Balenquah (Hopi) to offer their perspective on ensuring the authenticity and credibility of issues and details integrated into his stories. As the U.S. shifts gears into a new presidential administration in January, the urgency to undo the damage of the last four years, regain the ground and expand upon it will be intense. For readers including those working in the policy arena in Utah as well as in Washington, D.C., THP's catalog will be a valuable supplement to explore precisely because it reflects the critical knowledge and practical mindset for conscientious decision making and advocacy.