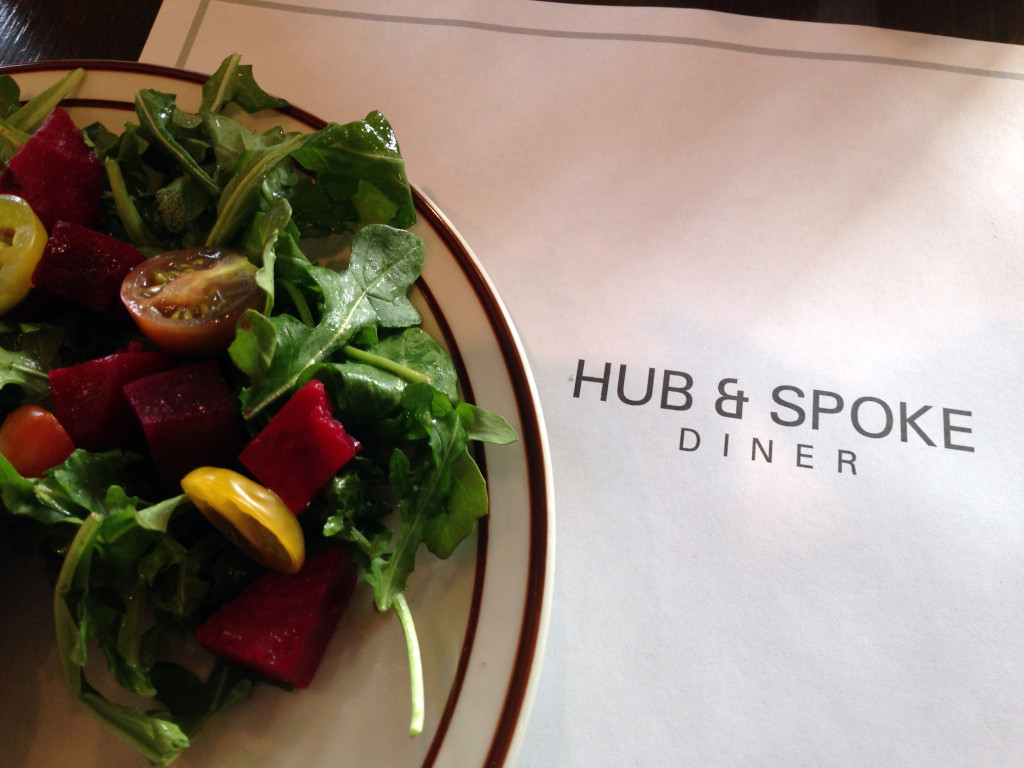 The newest neighborhood diner in Salt Lake, Hub & Spoke Diner took over the former Finca space and is another brainchild of owner Scott Evans and Executive Chef Phelix Gardner.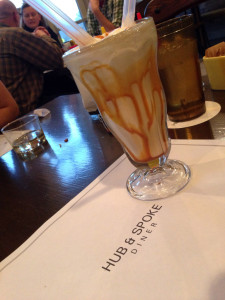 While the look and feel of Hub & Spoke is all diner, everything about the place speaks quality. "It's pretty rare to have a full craft coffee bar inside of a full-service restaurant," Evans explains. Joe Evans, founder of Nobrow coffee, is Hub & Spoke's coffee shop manager.
"Seems like the neighborhood really wanted a casual, family friendly restaurant with good food, good ingredients and also a liquor license," explains Evans. That liquor license now allows Hub & Spoke regulars the chance to enjoy boozy shakes like the Salted Bourbon Caramel alongside their breakfast-all-day meals. (Wine, beer and spirits can be had with more lunch and dinner-inspired fare too.)
For his part of Hub & Spoke, Gardner is laser focused on top-notch food. "The Kentucky hot brown and our chicken and waffle sandwich have been the most popular dishes to this point," he says. It's no wonder. He uses Mary's organic thighs for the fried chicken along with organic Oakdell Eggs and house-smoked bacon too.
And Gardner has used the abundance of Utah's locally sourced ingredients to show off even more this summer. "The simplicity of breakfast/diner food lets Utah's amazing produce shine."
Evans reiterates that his vision for Hub & Spoke is tied to local roots. "For some reason few breakfast places focus on local/organic eggs and quality meats." Hub & Spoke piles them on—from Niman Ranch pork to housemade sausage in addition to other Utah favorites like La Barba Coffee, as well as bread and pastries made in-house or around town, you don't have to look far to find local.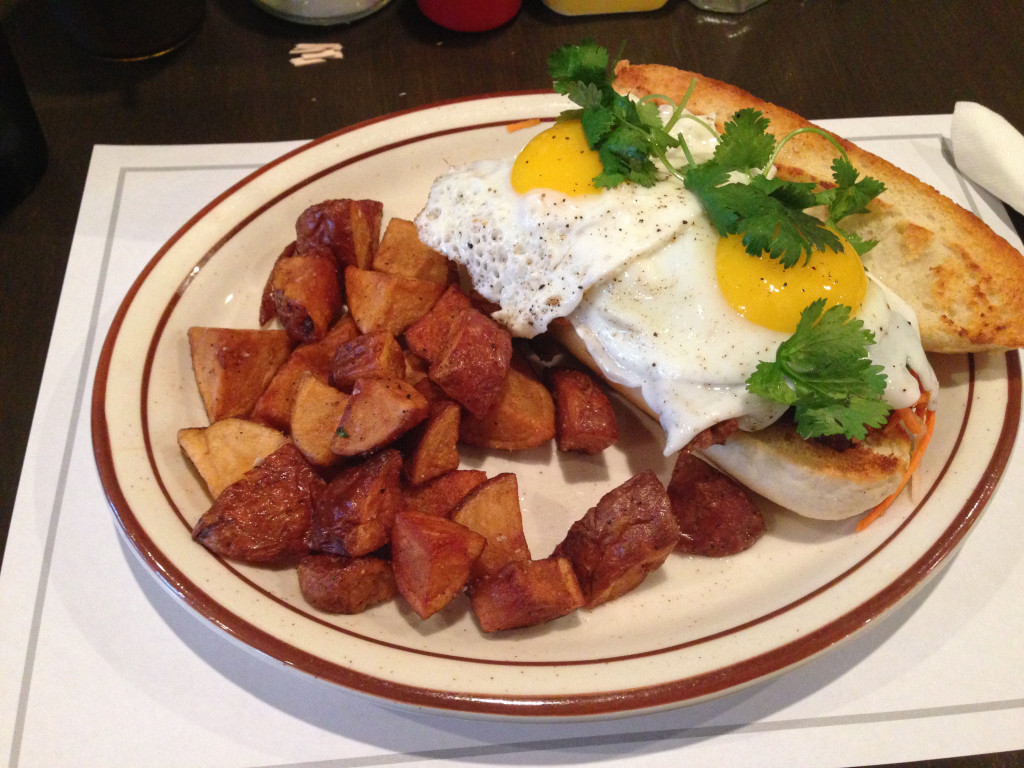 But let's really talk food for a moment. While diner classics like the Hub burger and fried chicken salad are also popular because of their comforting and recognizable flavors, there are some surprises on the Hub & Spoke menu as well. The breakfast bahn mi with fried egg hits all the right notes for savory breakfast lovers while the shrimp and grits transport you right back to the south. "The shrimp and grits are one of my favorites," Gardner continues. "It's a version of one of the first brunch dishes that was ever taught to me. Our version uses gulf rock shrimp and housemade chorizo from Finca." It's served in a screaming hot skillet just like the Kentucky hot brown and only adds to the diner charm at Hub & Spoke.
But really, Hub & Spoke is best experienced in person—over a cup of coffee with ample conversation and hearty food to match.
Hub & Spoke
1291 S. 1100 East
Salt Lake City, UT  84105