SALT LAKE ELECTRIC ENSEMBLE: RETURN ALBUM
Return, the newest album release of the Salt Lake Electric Ensemble (SLEE), transmits listeners to their own virtual interstellar journey, exploring a legion of cosmic soundscapes with surprising pleasures in timbral shifts and rhythmic modulations which listeners can enjoy and immerse themselves in as they see fit.
A masterpiece of ambient art music, the electro-acoustic album comprises 15 tracks from the score Ririe-Woodbury Dance Company commissioned from SLEE for Return, an evening-length dance theater piece, choreographed by Daniel Charon, the company's artistic director, which was premiered in Salt Lake City in 2018. Starting from the simplest broad constraints (namely, composing in E Phrygian and adhering more or a less to a 12/8 meter), the ensemble's members collaborated to create a score that excels in its unobtrusive versatility.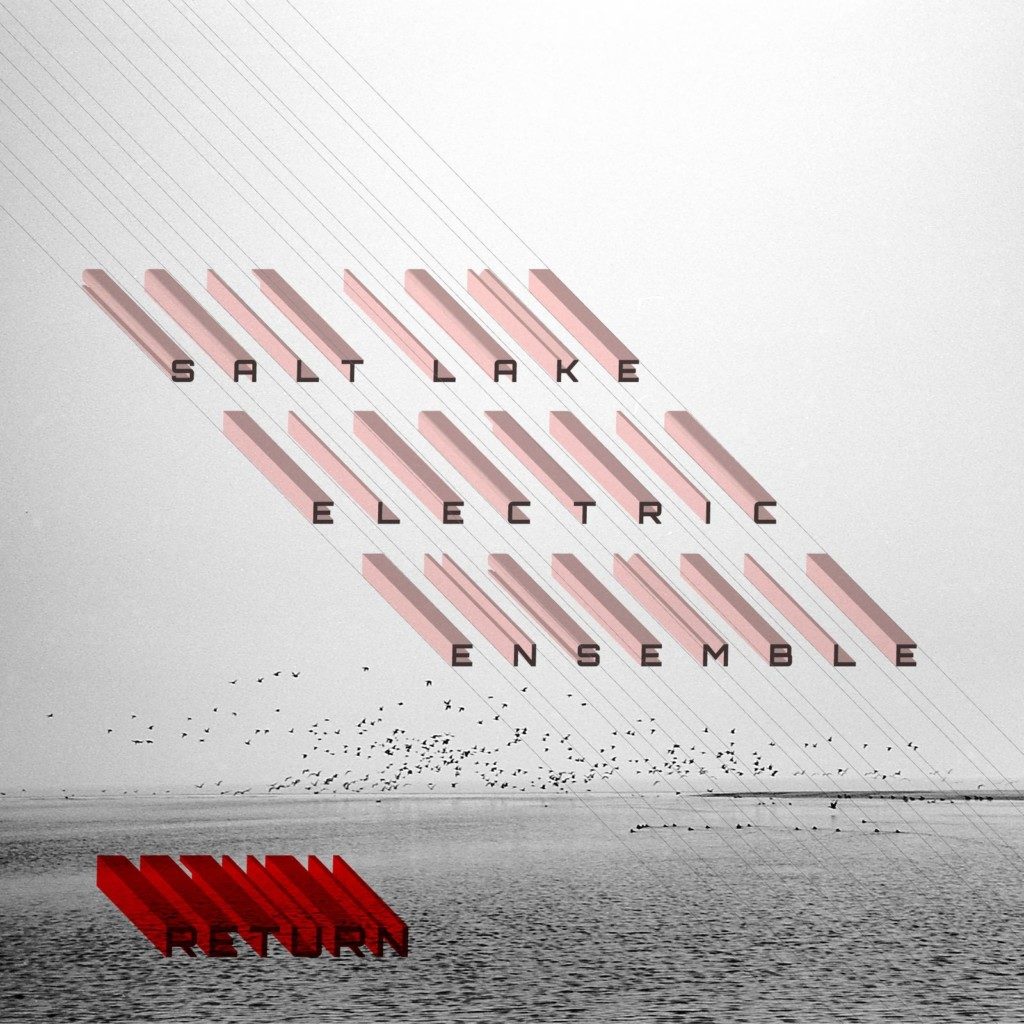 When Return premiered, it was notable how the quadraphonic sound mix, designed for the dance performance, conveyed the movement language of Charon's composition, which drew from his love of science fiction literature. Return set the six dancers on a voyage that alternated frequently between the dark serenity of interstellar space and the occasionally sinister existential threats they encountered. The dance narrative superseded expectations of abstract representation and SLEE's musical contribution enriched the imaginative possibilities. As The Utah Review mentioned at the time, there was a real sense that amidst space's unforgiving and uncompromising environment, the travelers must contend with breakdowns, risks, warnings and malfunctions, where their capacity to control events is overwhelmed by the command of machines, artificial intelligence and singularity. But, they also struggle with keeping their humanity intact, as the tensions and frustrations of the persistent fight to deal with chaos spill over into their interactions and relationships.
Now completely remixed and remastered, the 15 tracks of Return exemplify a creative vision of taking the music beyond the parameters of its original design. Each track offers to the listener a palette of freestyle associations of environmental signals, hues, intensities of emotional affect and connections interpreting ambient spacescapes. Listeners can approach Return in a range of attentive interactions – either as sustained background where the pleasure is just as satisfying from casual listening as it is from focused awareness, in which they distill the gratifying bounty of layers and shifts in amplitude, chords, moods and melodic fragments. Try listening to a randomly shuffled sequence of the tracks after experiencing them in order on the album. There are fresh sonic discoveries in every listening experience.
These are sophisticated compositions, but this is unsurprising given SLEE's pedigree that is eminently established in its discography, this being the group's sixth recording, and fourth LP since their debut in 2010. For example, The Wayfaring Drones of Science (its title being a bit of an homage to Bill Nye's LightSail2 spacecraft experiment) falls right into place for emulating the feel of what it might be like walking or sailing in space, where astronauts learn how to turn the fear of slipping or making an error into their tool of control, finding the light that strips away the fear. And, The MIA is a tour de force of composing collaboration, featuring an exceptional solo, rounded out by tight, blisteringly paced pattern figures, along with percussion effects. There is a distinct ASMR (autonomous sensory meridian response effect) in Diz Drip. Two tracks – SAM Choir and Cuddle My Cuhd – stand out for remixing samples of bits of texts, spoken by the dancers.
The core of composing credits for the album go to Nick Foster, Matt Starling, Michael Wall and Scott Wasilewski. This was the second commission for SLEE with Ririe-Woodbury, the first being in 2015 with an evening-length dance piece, 53 Rooms, based on Terry Riley's In C. SLEE's recording of the Riley work and its rendering of the Philip Glass masterpiece Music with Changing Parts, which was issued on the composer's recording label (Orange Mountain Music), have been acclaimed as definitive interpretations of these works.
SLEE's score belies the unconventional, extraterrestrial, fantastical provenance of its creation and collaboration. The music of Return signifies the aesthetic maturation of an ambient art music form that once, while considered pleasing by many in its earlier iterations, regrettably did not receive the same merit of other serious music. However, that has changed in a new century where creative boundaries have blurred, mercifully for the enlightenment of new and old listeners. It is a potent example that resolves the meta-irony of the separation of the human persona from technology – a thematic pillar in Charon's choreographic statement for Return. Indeed, there is much to be gleaned from our interactions with these ambient tracks not just as pure delight but also as meaningful for our humanity viewed from cultural and sociological perspectives.
More about Return and available downloadable and streaming formats for purchase, depending on one's preferences for transmission speed and sound quality, can be found at SLEE's website and at this digital destination for other links. Other SLEE members who were part of the Return premiere in 2018 include Austin Booth, Daniel Clifton, Ryan Fedor, Charlie Lewis and Oliver Lewis.
NOVA CHAMBER MUSIC SERIES: NORDIC SPIRIT GALLERY SERIES CONCERT
Programs of Nordic region composers always deliver scintillating, spine-tingling emotional moments in dramatic droves. And, NOVA Chamber Music Series' latest concert, the second and final Gallery Series offering of the 2019-20 season at the Utah Museum of Fine Arts, demonstrated Nordic composers deserve more than cursory appearances in programming slates.
Opening a deeply invigorating afternoon of music-making was a performance of Danish composer Carl Nielsen's Violin Sonata No. 1 in A major, Opus 9, by Hasse Borup, violin, and Andrew Staupe, piano. Written by Nielsen when he was 30 (1895), the sonata is a marvel of the composer's gift for contrapuntal and polyphonic writing, and the first movement shined, with excellent balance in the often challenging acoustics of the G. W. Anderson Family Great Hall at the museum. As with every composition on this concert, Borup and Staupe elucidated the atmospheric suggestions Nielsen expresses, most notably the gorgeous octave passages which pop up in the first two movements. Borup achieved the right fluid effect unlike some recordings where the chords sound rigid and hesitant. Meanwhile, Staupe adeptly handled the dynamic challenges by not allowing the thick scoring in the piano part overwhelm the violin. And, the duo capped its performance with an appropriately whimsical finish at the end of the third movement.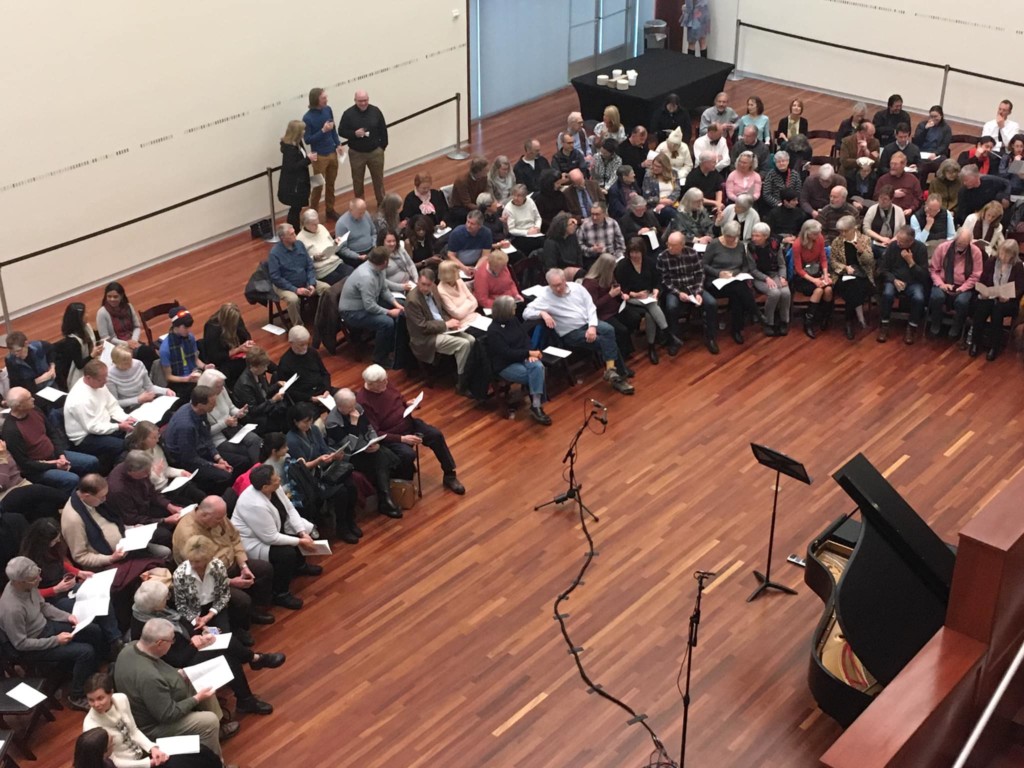 Borup and Staupe returned to the stage for Tocar (the title coming from the Spanish word signifying the simultaneous action of playing an instrument and touching), a 2010 short piece by Finnish composer Kaija Saariaho. Again, they channeled effectively the composer's suggested atmospherics, elucidating a grand sense of whimsy in a theatrical sense with a strong pantomime effect. Likewise, Karólína Eiríksdóttir's Flute Reel (from Iceland) conveyed a similar mood and effect, with an equally compelling performance by Mercedes Smith. This is music which ambitious choreographers would enjoy setting movement for contemporary dance theater.
The second half of the concert brought the Fremont String Quartet (comprised of the string section principals of the Utah Symphony) in a no-holds-barred reading of Edvard Grieg's String Quartet No. 1 in G minor, op. 27, a chamber piece the Norwegian composer wrote when he was 35.
Grieg often does not get his due as a significant composer of his time. Frankly, he did dramatic effect better than Tchaikovsky and this particular chamber piece has not received the same level of attention or respect that other quartets of the period have achieved. This work came during a significant period of artistic visibility for tiny Norway. Henrik Ibsen was about to shock the theatrical world with A Doll's House. Norse literature popped with wider publications of folk tales and visual artists produced prodigious amounts of new landscape paintings and works reflecting their own take on Impressionism. Drawing in part from his country's rick folk music sources, Grieg established a worthy canon of Norwegian works that merit just as much critical attention as compositions by his contemporaries elsewhere.
This Grieg quartet is an intriguing bridge between the string writing of Mendelssohn, a composer Grieg consciously distanced himself from during his conservatory days, and Debussy, who apparently did not think much of Grieg's work. Nevertheless, the quartet members (Madeline Adkins, concertmaster and NOVA's music director last season; Claude Halter, second violin; Brant Bayless, viola, and Matt Johnson, cello) gave this Grieg work the full love it deserves.
NOVA's next Libby Gardner subscription series concert at The University of Utah will be March 29 (3 p.m.). An assured take-no-prisoners display of musical craft will dominate Darkness and Light, including Alfred Schnittke's (1934-1998) Schall und Hall (1983) for trombone and organ. Also on the program will be Benjamin Britten's Canticle II. Abraham and Isaac. Tenor Christopher Puckett and mezzo soprano Aubrey Adams-McMillan will play the two title characters, with Kimi Kawashima on piano. The program will close with the extraordinary String Quintet in C major, D. 956 by Franz Schubert (1797-1828), which the composer completed in the last days of his life. Scored for two violins, viola and two cellos, the work expands the sonorous possibilities for string players. It is a shimmering masterpiece.
For more information, see the NOVA Chamber Music Series website.